Are you looking for plot summaries or spoilers for the One of Us is Lying series? Need a refresher on the events of books one and two before you start One of Us is Back? I've got your back with character lists, plot summaries and your questions answered! Here's My Series Spoiler Review for One of Us Is Lying.
Series Spoiler Review for One of Us is Lying
Table of Contents for the Series Spoiler Review of One of Us is Lying
I'll discuss each book in turn. Beware of (eventual) spoilers!
Plot Summary and Character List for One of Us is Lying by Karen McManus
Your questions answered about the ending of One of Us is Lying
---
Plot Summary and Character List for One of Us is Next by Karen McManus
The ending of One of Us is Next explained
---
Plot Summary and Character List for One of Us is Back by Karen McManus
Your questions answered about the ending of One of Us is Back
---
Spoiler Discussion for One of Us is Lying
One of Us Is Lying by Karen M. McManus
Published in May 2017 by Delacorte Books
You can read my full review of One of Us is Lying here!
Short Plot Summary of One of Us Is Lying
Pay close attention and you might solve this.
On Monday afternoon, five students at Bayview High walk into detention. Bronwyn, the brain, is Yale-bound and never breaks a rule. Addy, the beauty, is the picture-perfect homecoming princess. Nate, the criminal, is already on probation for dealing. Cooper, the athlete, is the all-star baseball pitcher.
And Simon, the outcast, is the creator of Bayview High's notorious gossip app.
Only, Simon never makes it out of that classroom. Before the end of detention Simon's dead. And according to investigators, his death wasn't an accident. On Monday, he died. But on Tuesday, he'd planned to post juicy reveals about all four of his high-profile classmates, which makes all four of them suspects in his murder. Or are they the perfect patsies for a killer who's still on the loose?
Everyone has secrets, right? What really matters is how far they will go to protect them.
---
Full Plot Summary for One of Us is Lying
Bronwyn, Simon, Nate, Cooper, and Addy, students at Bayview High school in Southern California, get sent to detention by Mr. Avery after he finds cellphones in their school bags, a violation of school rules. They all claim they were framed.
As the students write the required detention essay, they hear a loud crash in the parking lot. They rush to the window to look, while Mr. Avery heads outside.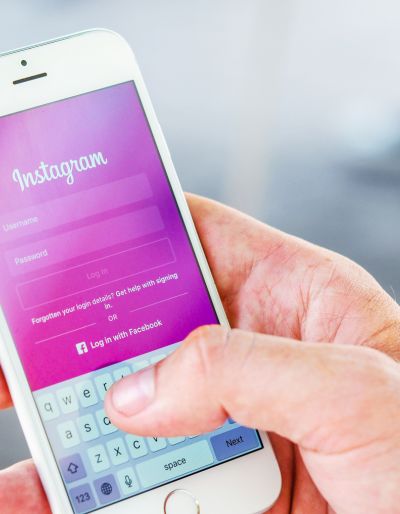 Simon, the creator of a Bayview gossip app called About That, tells the other four students that they are all walking high school stereotypes and that he is an omniscient narrator.
After stereotyping each one, Simon drinks water from a plastic cup, announces that it tastes "like crap," then suffers a serious allergic reaction. The group tries to find his Epipen, but it is mysteriously missing, as is the supply in the nurse's office. The paramedics take Simon to the hospital, but he can't be saved.
Simon's death is considered a tragic accident, until someone starts to circulate an anonymous tumblr post claiming that an unnamed person planned it and watched him die. Another post follows, claiming that someone put peanut oil in Simon's water bottle.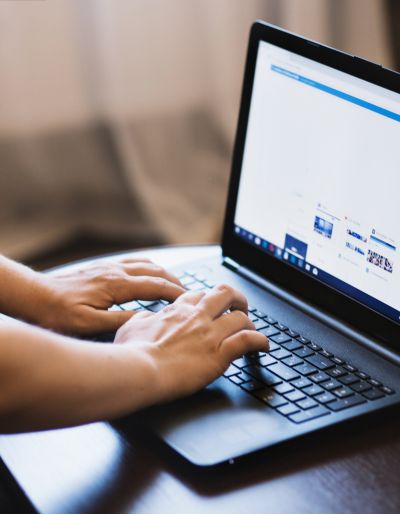 The police find an unpublished gossip post by Simon about the secrets of the four students from detention: Bronwyn cheated on a chemistry test, which could ruin her chance to attend Yale; Nate, who is already on probation, committed another misdemeanor that could send him to jail; Addy's cheated on her boyfriend Jake; steroid use could end Cooper's promising baseball career.
The four students are initially suspicious of one another.
The case receives a lot of media attention, with reporters calling the group "The Bayview Four."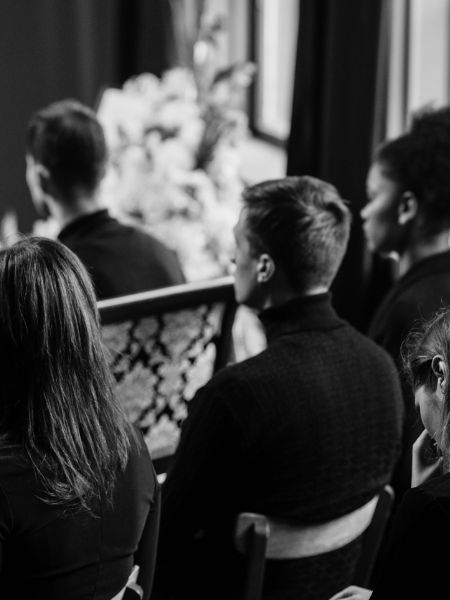 After Simon's funeral, someone leaks the draft tumblr post and everyone learns the Bayview Four's secrets.
Maeve, Bronwyn's younger sister, starts digging into Simon's online activity. She finds an encrypted post about Cooper, and researches Simon's activity on online forums.
Copper and Jake discuss Addy's cheating and Jake says his mom cheated on his dad in middle school. (This will be important in later books.)
The police are able to open the encrypted file on Cooper, outing him as gay and making him the new prime suspect in Simon's death.
Cooper's father is shocked and upset about his secret, then Cooper is publicly bullied in the cafeteria by Vanessa, a fellow student. Nate defends him, increasing the group's solidarity. Nate and Bronwyn start secretly dating.
Evidence is then found in Nate's school locker and home tying him to Simon's murder and he is arrested.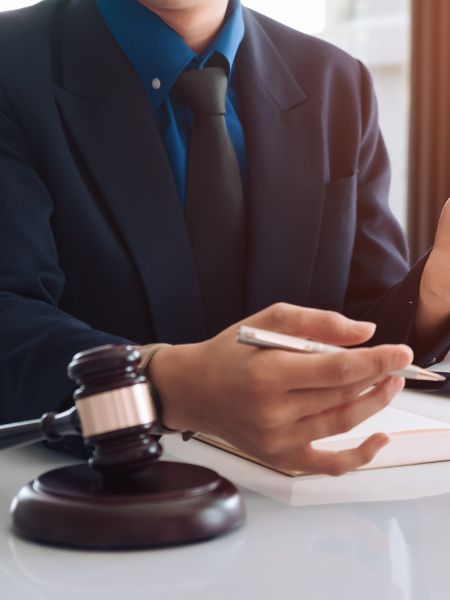 Bronwyn contacts Eli Kleinfelter, a lawyer who defended the Bayview Four on his television show, Until Proven, to get some advice for Nate.
Bronwyn arranges a meeting with Cooper and Addy, and also invites her sister Maeve, Addy's sister Ashton, and Cooper's new boyfriend Kris.
Kris suggests that Simon may have committed suicide and framed the others for his death, and that Janae, as his best friend, could have information.
Addy goes to Janae's house and Janae reveals Simon's "manifesto:" to take his own life in a creative way and, at the same time, get revenge on everyone he resented.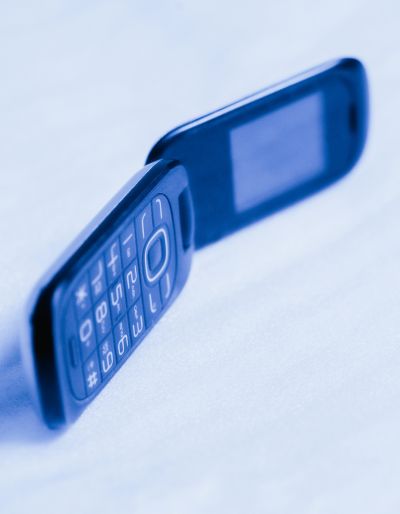 When Jake found out that Simon was behind the app, Simon offered to let him in on the revenge plan, to get back at Addy for cheating.
Jake and Simon planted the phones to get the five students in detention and then, after Simon died, planted evidence framing Cooper. Janae was supposed to then plant evidence on Addy, but she panicked and switched to Nate.
Jake arrives at Janae's house, where Addy and Janae try to trick him into a taped confession.
When Addy's custom text alert goes off, Jake knows she's there. Jake chases Addy outside and attempts to strangle her. Cooper saves Addy, as he drove her to Janae's house and waited outside.
The Ending of One of Us is Lying
Jake is taken into custody.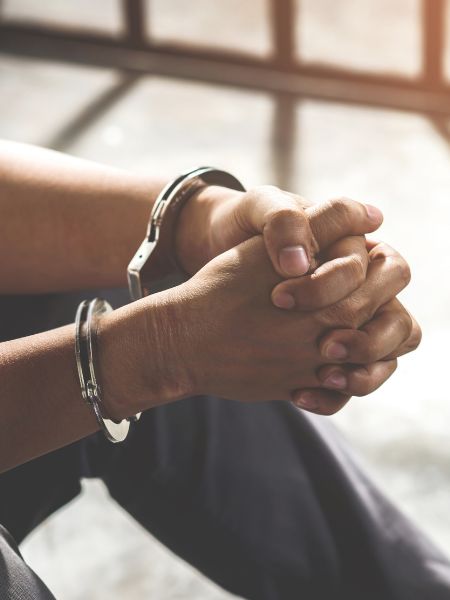 Nate is released, but breaks off his relationship with Bronwyn.
After Addy leaves the hospital, Ashton asks Addy to live with her. Eli asks Ashton out and she accepts, but when T.J. asks Addy out, she decides all their relationship baggage is too much.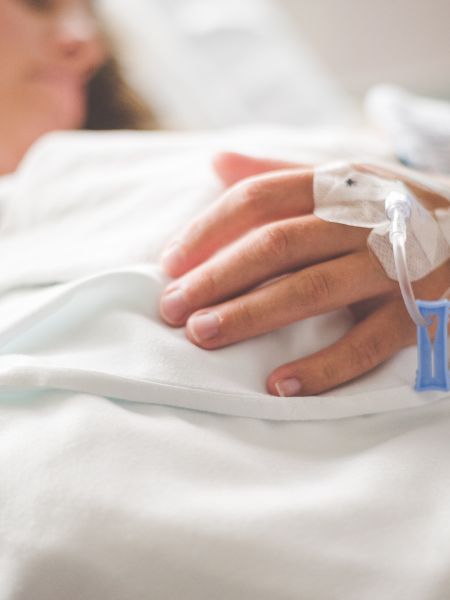 As Cooper starts to have college and draft prospects again, his relationship with his dad improves.
Bronwyn applies to Yale after receiving a message from the university saying "to err is human." As Bronwyn is leaving her piano recital, Nate is waiting for her. He apologizes for shutting her out and asks if she would consider at least being friends. The story ends as she accepts his offer to see a movie as friends, with a potential for more.
---
Character List for One of Us is Lying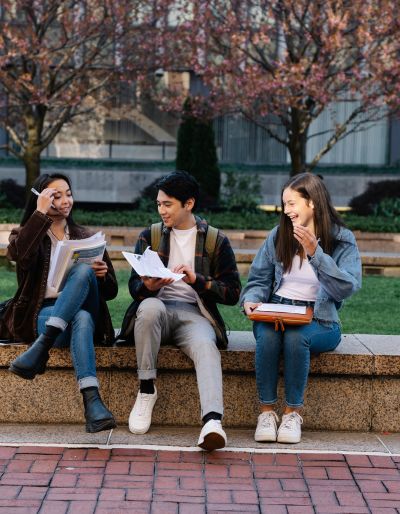 Bronwyn Rojas: Straight A student who dreams of continuing her family's tradition of attending Yale.
Nate Macauley: On probation for selling drugs, he lives with his alcoholic father. His mother, who had mental health and substance abuse issues, left. Nate and his dad struggle to get by on his father's disability allowance.
Adelaide "Addy" Prentiss: A popular girl who cheated on her boyfriend Jake with T.J., a mutual friend of theirs.
Cooper Clay: A talented baseball player.
Simon Kelleher: Creator of About That, the gossip app about Bayview High.
Maeve Rojas: Bronwyn's younger sister, who tries to help solve Simon's murder
Jake Riordan: Addy's boyfriend and a childhood friend of Simon's.
Ashton Prentiss: Addy's older sister, who is having issues with her husband Charlie.
Janae: Simon's best friend.
Keely Soria: Cooper's girlfriend and Addy's close friend.
Eli Kleinfelter: A lawyer who works on a TV news program called Until Proven.
Kris: Cooper's secret boyfriend.
T.J. Forrester: friend that Addy cheated on Jake with after drinking too much.
Reggie Crawley: outed by Simon for having a hidden camera in his bedroom.
Yumiko: Bronwyn's friends
---
The Ending of One of Us is Lying, Explained
What happened to Simon and who was responsible?
Who Killed Simon in One of Us is Lying?
One of Us is Lying is a locked room mystery with a clever solution: none of the suspects caused Simon's death.
Simon was an angry person with a lot of grudges against others (as becomes a pattern in Bayview.) He decides to take his own life in a dramatic and theatrical way, while getting revenge on those he resented.
Why did Simon frame Cooper, Nate, Bronwyn, and Addy?
Simon knew Bronwyn cheated in Chemistry and didn't think it was fair. He was angry with Nate for "stealing" a girl Simon was interested in. He was mad at Cooper for getting him blacklisted from Vanessa's post-prom party. So he decided to make all of them suspects.
Why did Janae and Jake help Simon?
Janae was Simon's only friend and got pressured, then blackmailed, into helping him.
Jake, who was best friends with Simon when they were tweens, joined in because he was angry about Addy's cheating and jealous of Cooper's baseball success. But Simon, in turn, was angry that he and Jake had been friends for years and Jake dropped him for Cooper.
Jake helped by getting Addy to go to the nurse's office on the day of Simon's death, helping Simon plant the cell phones in the students' bags, and publishing the tumblr posts.
Janae helped by planting the evidence against Nate. This was supposed to be planted in Addy's house and locker, but Janae changed the plan because Addy was nice to her.
---
Spoiler Discussion for One of Us is Next
One of Us is Next by Karen M. McManus
Published in January 2020 by Delacorte Books
Short Plot Summary for One of Us is Next
A ton of copycat gossip apps have popped up since Simon died, but no one's been able to fill the gossip void quite like he could.
Until now. This time it's not an app. It's a game of Truth or Dare.
Phoebe's the first target. If you choose not to play, it's a truth. And hers is dark. Then comes Maeve and she should know better: always choose the dare.
But by the time Knox is about to be tagged, things have gotten dangerous. The dares have become deadly.
Simon's gone, but someone's determined to keep his legacy at Bayview High alive. And this time, there's a whole new set of rules.
---
Full Plot Summary for One of Us is Next
One of Us is Next begins eighteen months after One of Us is Lying
A group text from an unknown number informs Bayview High students about a game of Truth or Dare. One student at a time will be chosen. Students are advised to choose the Dare. If they don't make a choice, a Truth will be revealed.
Phoebe, a junior, is chosen as the first player. Her "Truth" is eventually revealed: she slept with her elder sister Emma's boyfriend. (After they were broken up, but still…)
Maeve (another junior) is picked next. Her dark "Truth" is the real reason she dumped her best friend Knox: he couldn't get it up. (Actually, they fooled around and decided they were better off friends.)
But things turn dark when Brandon Weber, Maeve's former boyfriend, dies playing a Truth or Dare game.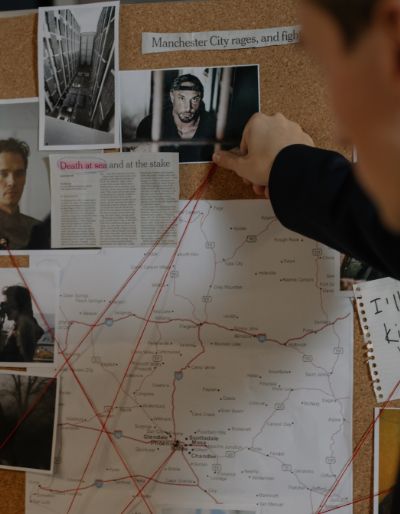 Phoebe, Maeve, and Knox try to figure out the truth. Though Knox was there when Brandon died, he was injured and has no memory of what happened.
Everyone assumes Brandon's death was an accident that happened during his "Dare."
Maeve finds a video of Brandon's accident from the phone of another kid who was also there that night. The video shows the group at a construction site taunting Brandon to jump. When he does, he falls through a roof.
Emma, Phoebe's sister, starts drinking heavily. Phoebe also receives a message from an intense stranger who requests a meeting. Phoebe, Maeve, Luis (Maeve's love interest), and Knox set out to find "Intense Guy" and get his license plate number.
Knox suspects his mom, a lawyer, knows some backstory about Brandon, so Maeve hacks into his mother's computer. Maeve has also been keeping an eye on a Reddit forum where someone involved with the game seems to be posting.
Meanwhile, it's Eli and Ashton's wedding weekend. Knox interns for Eli, a lawyer who has recently helped convict some corrupt police officers.
Maeve and Knox are tailing Intense Guy's car. They learn that he is Jared Jackson, the younger brother of Ray Jackson, one of the officers that Eli helped get convicted.
From files on Knox's mom's computer, they also learn that Phoebe's father died years ago when a then thirteen year-old Brandon Weber was messing around with a forklift at his parent's workplace and killing Phoebe's father, a worker. The company paid a settlement, but Brandon was never held accountable.
Alcohol poisoning lands Emma in the hospital.
Jared Jackson brings a backpack with a bomb in it to Ashton and Eli's wedding.
Maeve and Knox find the backpack and Knox tosses it away from the wedding venue, not realizing that Nate and Bronwyn are close by. The bomb detonates, injuring Nate.
What is the Ending of One of Us is Next?
When Jared is arrested, he gives up Phoebe as his accomplice. Phoebe denies the charges.
Phoebe's sister Emma reveals that pretended to be Phoebe online and made the vengeance pact with Jared: he agrees to scare Brandon for the part he played in Emma's father's death, and she would do the same for Jared's target.
But Emma was unaware that Jared's target was Eli. Emma only intended for Brandon to be hurt, and withdrew as soon as the game began.
When Emma's lawyer shows her a conversation log between "Phoebe" and Jared, Emma realizes that Owen, their tech-savvy younger brother, must have re-engaged contact with Jared for fun and continued the pact. Owen stopped contacting Jared after Brandon died. Phoebe and Emma agree to cover for Owen.
---
The Ending of One of Us Is Next, Explained
I did really love Alfred Hitchcock's Strangers on a Train, which also has an anonymous revenge swapping plot. But the plot and character motivations in One of Us is Next had me a little confused.
Why did Emma and Owen impersonate Phoebe?
In this book, Phoebe is the cheater, and her sister Emma is (understandably) mad at Phoebe. Emma is also upset about Brandon's culpability in the accident that killed their father. So she decides to pretend to be Phoebe and join a revenge swapping plot with Jared, who is upset at Eli for helping send his brother to jail.
So I guess that Emma wants to kill two birds with one stone: get revenge on Brandon and frame her own sister.
Then Owen was "just messing around" and took up where Emma left off. I mean, the Lawton family really needs to work on their computer security!
Then Phoebe, instead of being furious at everyone (I guess she did cheat with her sister's boyfriend) goes in on the cover-up.
Characters in One of Us is Next
*character who appeared in book one
*Maeve Rojas – younger sister of Bronwyn
Phoebe Lawton
Knox Myers:
*Luis Santos: Maeve's love interest
Emma Lawton: Phoebe's older sister
Owen Lawton: twelve year-old brother of Phoebe and Emma
*Bronwyn Rojas: One of the Bayview Four from book one; Maeve's older sister.
*Nate Macauley: Bayview Four
*Addy Prentiss: Bayview Four
*Cooper Clay: Bayview Four
*Kris: Cooper's hunky German love interest.
Brandon Weber: responsible for the accident that killed Phoebe and Emma's father. Died in an accident engineered by Jared.
*Jake Riordan: former boyfriend of Addy who is in jail for assaulting her and framing Nate.
Jared Jackson: wanted revenge on Eli after he helped the police arrest Jared's brother; made revenge pact with Emma.
*Eli Kleinfelter: A lawyer who helped the Bayview Four in book one, now married to Addy's older sister Ashton. Target of Brandon.
---
Spoiler Discussion Post for One of Us is Back
One of Us is Back by Karen M. McManus
Published in July 2023 by Delacorte Books
You can read my blog review of One of Us is Back here!
Short Plot Summary of One of Us is Back
Life hasn't been easy for the Bayview Crew. First the Bayview Four had to prove they were innocent. Then a new group of students had to outwit a vengeful copycat.
Now, it's beginning again. At first the mysterious billboard seems like a joke: Time for a new game, Bayview. But when a member of the crew disappears, it's clear this 'game' just got serious – and no one understands the rules.
Everyone's a target. And now that someone unexpected has returned to Bayview, things are starting to get deadly.
Simon was right about secrets – they all come out in the end.
---
Full Plot Summary for One of Us is Back
One of Us is Back begins less than a year after One of Us is Next, the summer before Phoebe, Knox, Luis and Maeve's summer year of high school
---
Bronwyn, Maeve, Addy watch online as Jake Riordan speaks at a high school assembly about the mistakes he made. Addy isn't buying his remorse.
Phoebe attends the assembly in person and then goes to see Knox. He is obviously interested in her, but Phoebe is guilty about the secret she's keeping (about Owen's involvement in the book two revenge plot) and keeps him at a distance.
On his way to work at the country club, Nate notices a new billboard in town that says Time for a New Game, Bayview. Gavin, the bartender, asks Nate to cover for him.
While drinking at the country club bar, Jake's mother gets a call that he is being released from jail. Cooper and Addy go to Eli's office pick up a restraining order against Jake.
Phoebe gets a flat tire and Jake appears and changes it.
Nate's dad tells Nate and Bronwyn that Jake was hanging around the Bayview High playing fields.
Addy and Ashton discuss the mysterious billboard. Ashton says that Eli thinks it might be someone from the Vengeance is Mine forum, where Emma and Jared made their revenge plot in book two.
Kidnapping Number One
The group attends Nate's Fourth of July party. Maeve tells Addy that an Instagram account dedicated to sightings of Jake had a picture of Phoebe with Jake. When confronted, Phoebe is upset. Taking Vanessa's drink, she vanishes.
As the gang, minus Phoebe, watches Cooper's new commercial, Phoebe's mother calls looking for her. They search for her at Nate's house, and find her phone in his yard.
Nate's dad texts, asking Nate to meet him at the Bayview equipment shed. Phoebe is in the shed, unconscious, with the word "practice" written on her arm.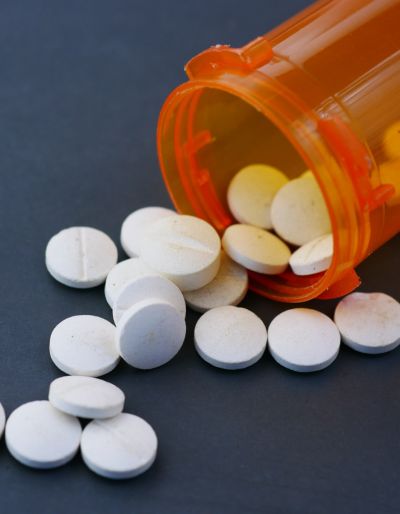 At the hospital, Phoebe learns she was drugged. Cooper drives Phoebe to the cafe, where the rest of the gang is waiting. Maeve has found some of the former vengeance people on a new app called Toq. They all suspect Jake of being up to no good, even though he's being monitored by ankle bracelet.
Phoebe says she remembers seeing wallpaper with green vines before she passed out, and Addy says that Jake had similar wallpaper in his family's vacation house.
Flashback: six years ago
Simon is at Jake's vacation house, making a list of his enemies. He listens to Jake's dad insult him as he adds Jake to the list. Jake's mom shows up and she and Jake's dad argue..
---
In the present, Addy, Nate and Maeve drive to Jake's family's vacation house. He is there and confronts them, but Maeve sneakily gets a picture of the wallpaper. But Phoebe tells Maeve that the vine wallpaper in her photo is not what she remembers.
Later that night, Phoebe climbs through Knox's window (hello Dawson's Creek) and says she likes him but she's been keeping a secret. After hearing the secret, Knox says protecting Owen isn't the right thing to do.
At the club, Vanessa tells Nate that she wants to talk to Jake's mom Mrs. Riordan about an advertising job. Vanessa says that Mrs. Riordan's former company owns the billboard with the creepy messages.
Kidnapping Number Two
Nate, Nate's dad and Bronwyn discuss that one of Nate's roommates, Reggie (the creepy hidden camera guy from book one) is missing. They find his body in the school locker room, the word "makes" on his arm.
Vanessa shows up at another of Nate's parties and apologizes to Cooper for her homophobic remarks in book one. Vanessa suggests that the messages on Phoebe and Reggie could refer to an SAT test prep ad campaign created by Jake's mother's former advertising agency.
Phoebe's sister Emma finally comes to Bayview to help Emma cope with her being drugged and handle the fallout from the revenge plot. Phoebe thinks they should come clean about everything.
Phoebe goes to see Lucinda Quinn, an acquaintance who used to work with Jake's mom. Lucinda says that Chase Alton, the actor in the SAT commercial, was the son of Alexander Alton, Katherine Riordan's co-managing director. Six years earlier, Alexander died mysteriously in a drowning accident. Lucinda suggests that Katherine and Alexander had a romantic relationship.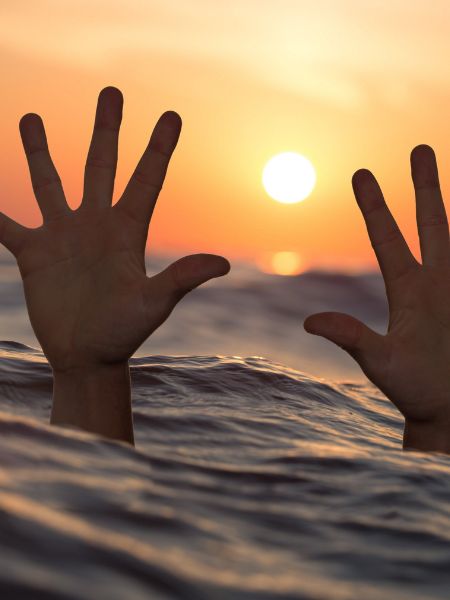 Nate reflects on Reggie's funeral and the fact that his parents noticed his leather cord necklace was missing.
The gang heads to the beach, where Maeve reports on Alexander Alton's drowning, which she calls suspect. They discuss whether the death of both of Chase's parents could have caused him or his siblings, Chelsea and Chris, to "pull a Jared:" seek revenge on those responsible.
On their way home from the beach, Cooper, Addy, Knox, and Kris feel like they've seen the same beat-up brown car everywhere they go. They follow it, and realize the driver is Juror X, Marshall Whitfield. He apologizes for his part in getting Jake out of jail and tells them Jake has vanished.
The whole group meets at the cafe to discuss the possibly vengeful Alton siblings. Maeve asks," Can anyone think of a new guy in his early twenties in Bayview?"
Me: Um, YES. Gavin.
Phoebe arrives home and Emma tells her she found Reggie's necklace in Owen's backpack.
Nate's dad tells him he's getting an inheritance. Vanessa calls Nate and gives a report on her visit with Katherine Riordan, who did have an affair with Alexander Alton before marrying Jake's dad. Years later, they reconnected and fell back in love, but Alexander drowned.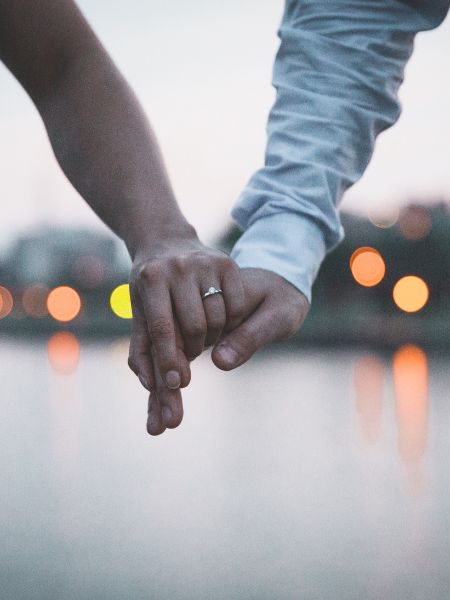 Maeve and Addy discuss whether Jake's dad could have killed Alexander Alton. They wonder if Chelsea could be responsible for the murders when they realize that her Instagram photos are fake.
Flashback: Six years earlier
Simon and Jake discuss Jake's mother's affair and decide to spy on Alexander Alton's house, where they meet Chelsea.
---
Emma and Phoebe confront Owen about Reggie's necklace, but he seems genuinely confused.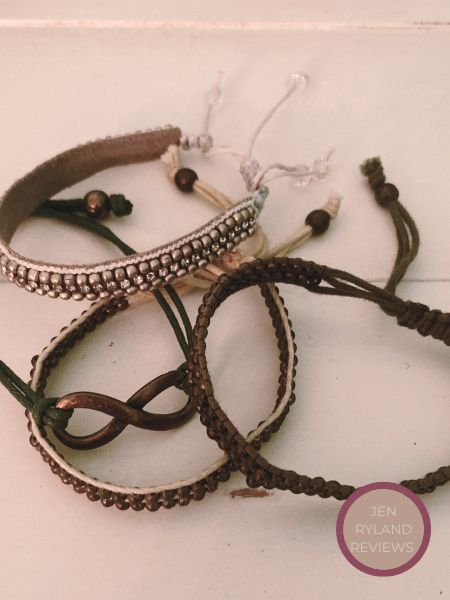 Phoebe can't find Nate, but goes to her co-worker Evie's house, where she recognizes the vine wallpaper that she remembers from the night she got drugged.
Nate, Addy, Bronwyn and Cooper discuss Phoebe, who cancelled on Nate. Addy needs a ride home, and Gavin offers to take her. A drunk Katherine Riordan asks the gang if they are looking for Jake. They ask her if she knows who killed Alexander, but her husband comes and takes her away.
What is the Ending of One of Us is Back?
Bronwyn texts Nate a photo of Chelsea, whom they realize is … Evie. And in the picture with Chelsea is …Gavin.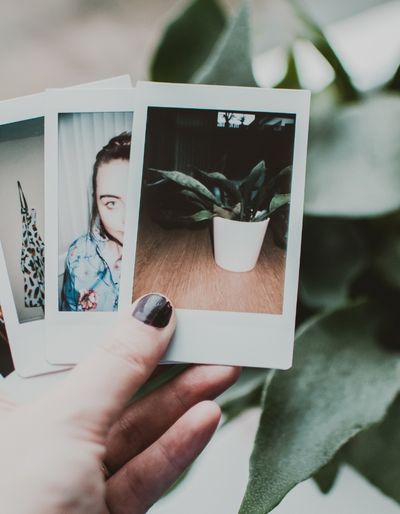 Nate takes off to find Addy, using Snapchat to locate her with Gavin. Nate tries to whisk Addy away, but Gavin realizes they know about him and Chelsea.
Gavin tells Nate he has evidence in his car trunk, then hits him with a crowbar. To protect Nate, Addy lets Gavin tie her up and put her in his trunk. He takes her phone, but she still has Nate's old burner phone, which he'd brought to show the group. She sends an SOS text to Bronwyn.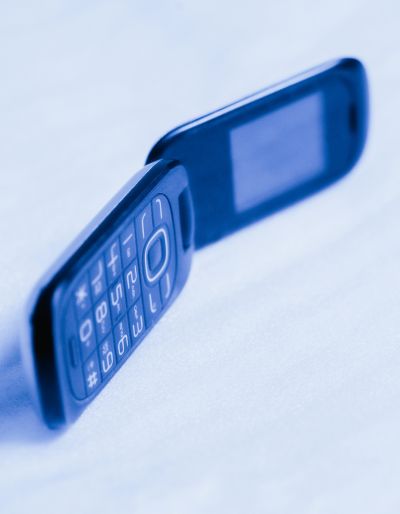 Chelsea tells Phoebe that she wasn't the target the night she got drugged. It was Vanessa, whose drink Phoebe took. Chelsea says that a drugged Phoebe rambled about the revenge plot against Jared, and that Chelsea is "tired of toxic boys."
Chelsea is annoyed when Gavin shows up with Addy, and she and Gavin argue. He suggests that they frame Addy and Phoebe for Jake's death.
Addy stalls by asking Chelsea about her father, and Chelsea says Jake will explain. He's tied up in the house with "perfect" written on his arms.
What was the Ending of One of Us is Back?
Flashback: Six Years earlier
Jake tells Simon that his mom is in Mexico for work. But actually, Jake's mom and Alexander Alton are at Jake's house, packing Katherine's things, and have just been confronted by Scott Riordan. Alexander tells Scott that Jake is his son from his prior relationship with Katherine, and Scott hits him.
---
In the present, Chelsea, holding a gun, and tells Addy that she got a letter from Simon with an account of what happened to her father. When Chelsea learned Jake was being released, she and Gavin came to Bayview and got jobs.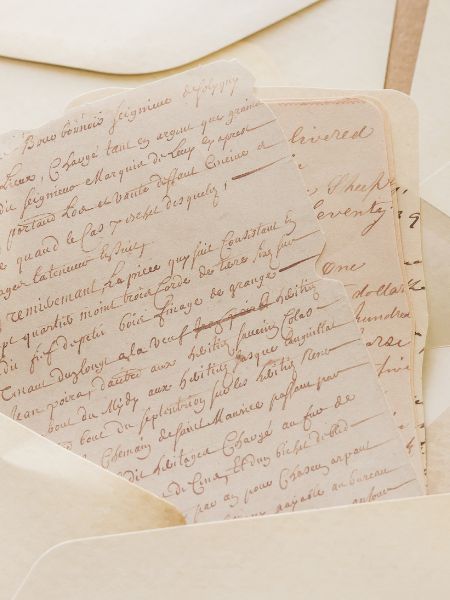 Chelsea hacked the billboard and was trying to drug Vanessa for her support of Jake, but Phoebe took the drink. When a drugged Phoebe told Chelsea the revenge game, she decided on more targets: Phoebe, Reggie (who filmed Katrina Lott), and Jake.
Addy asks Chelsea why she isn't going after Scott Riordan. Chelsea wants to read Addy a letter that Simon wrote explaining what happened to Alexander Alson.
Flashback: Six Years earlier
Jake swears Simon to secrecy. Simon pretends to leave but stays behind to watch.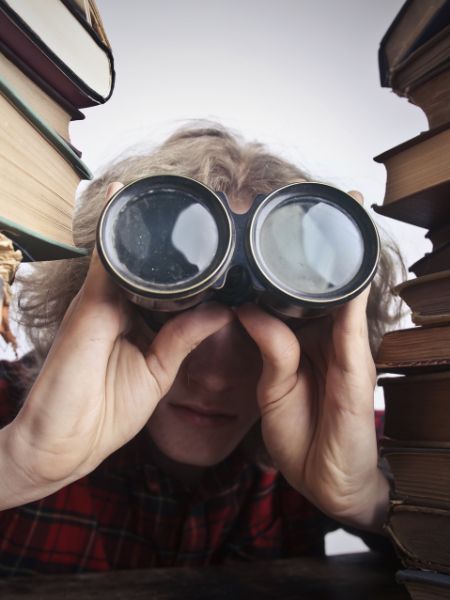 Alexander is still alive, and Jake smothers him with a towel.
---
Addy is shocked: Jake killed his biological (and Chelsea's) father?
Addy tells Chelsea she supports sending Jake back to jail, but Chelsea says she has no hard evidence.
Cooper shows up with Luis. They rescue Phoebe and tell her that Marshall Whitfield saw Phoebe get abducted and called for help. Chelsea shoots someone.
---
How Does the One of Us is Lying Trilogy Wrap Up?
Three days later, Nate is in the hospital, recovering from being hit in the head by Gavin.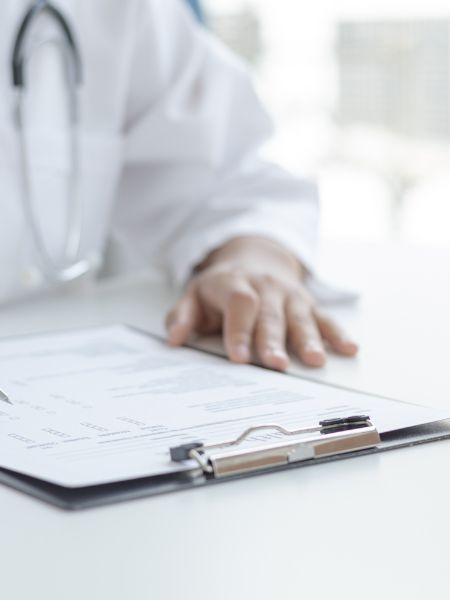 Jake was the one shot by Chelsea, and he didn't survive.
The police are trying to prove Scott Riordan's role in the death of Alexander Alton.
Chelsea and Gavin vanished, with Chelsea leaving behind her own revenge manifesto. She is sorry for Reggie's death but not Jake's.
The Lawton family is in therapy, thankfully.
Knox shows up at Phoebe's house and it seems like the start of something new.
Nate hands to Bronwyn's house for a party.
Vanessa has joined Murder Club.
Addy is back from Cape Cod with Keely. They have a tentative romantic relationship but Addy still reeling from witnessing Jake's death.
Nate tells Addy that he owes her for making him go to Bronwyn's piano recital and telling her that he cared.
Everyone discusses their plans: Cooper and Kris are going to Germany, Phoebe is going to look in on Nonny Addy is going to Peru.
Addy reflects on Jake. She burns a photo of him and peeks at Ashton's gender reveal envelope: the baby is a girl who will be named Iris Adelaide.
---
Why is Jake Out of Jail?
Because a juror on Jake's original trial (Juror X/ Marshall Whitfield) blabbed during the trial to his girlfriend, Jake will get a new trial and is out with ankle bracelet monitoring.
Huh? Why was Chelsea after Phoebe, Reggie, and Jake?
Phoebe was an accident. Chelsea was actually targeting Vanessa with the spiked drink for her support of Jake.
Chelsea thought Reggie was a "disgusting predator" and just wanted to scare him. (Just like Emma and Brandon….)
Jake was her main target (even though he was Chelsea's half-brother) because he killed their father. When she realized that Juror X might get Jake a new trial, she and Gavin came to Bayview.
What did Gavin have to do with it?
I guess he was Chelsea's friend and minion, like Janae in book one.
What did the SATs have to do with it?
Chelsea equated Mrs. Riordan's SAT campaign with toxic masculinity, so she used it for inspiration.
How Did Chelsea Get a Letter From Simon If He's Dead?
Apparently, he used some sort of mailing service that sends mail on a future date. I am not sure why he picked Chelsea of all the siblings. I guess because they'd met six years back.
Character List for One of Us Is Back by Karen McManus
Bayview Crew/ "The Murder Club"
Addy Prentiss, Bronwyn Rojas, Cooper Clay, Nate Macaulay (OG Bayview Four)
Phoebe Lawton: sister of Emma, friend of Knox
Maeve Rojas: sister of Bronwyn, girlfriend of Nate
Knox Myers: in love with Phoebe
Luis Santos: Maeve's love interest
---
Ashton Prentiss: Addy's sister, now married to Eli Kleinfelter and expecting a baby
Jared Jackson: arrested for the death of Brandon in book two.
Jake Riordan: former boyfriend of Addy, recently released from jail pending his new trial.
Scott Riordan: Jake's father
Katherine Riordan: Jake's mother
Kris Becker: boyfriend of Cooper
Eli Kleinfelder: husband of Ashton
Keely Soria: Cooper's girlfriend and Addy's close friend and possible love interest.
Gavin: fellow bartender at the country club with Nate (Chelsea's co-conspirator)
Evie: Phoebe's co-worker at the cafe (actually Chelsea Alton in disguise)
Marshall Whitfield: "Juror X" on Jake's trial who blabbed confidential information during the trial.
Simon Kelleher: died in book one; close childhood friend of Jake; creator of About That gossip app
Vanessa Merriman: former Bayview student trying to make amends. New Murder Club member.
Reggie Crawley: former friend of Simon; known in book one for having hidden cameras in his bedroom.
Nonny Clay: Cooper's grandma
Alexander Alton: was having an affair with Katherine Riordan, Jake's mother. Died in mysterious drowning six months before. Jake's biological father.
Chase, Chris, and Chelsea Alton: children of Alexander Alton
---
Discussion of the One of Us Is Lying Series
What did you think of this final book?Or there going to be another book, as Chelsea is still on the run?
I liked the developments to the characters' relationships, especially Addy's and Phoebe's further evolutions. I am still not a fan of Phoebe at all, but she did improve somewhat.
As a mystery this was pretty convoluted to me. It's true that Jake, way back in book one, mentions that his mother cheated on his father, so I liked that callback, but I feel like too many new characters were introduced and things got a little out-there.
I did love the tie-back to Simon. Messed up as Simon is, he's sort of the catalyst figure of the whole story and the OG revenge plotter. Or was that Jake, who, years before, killed his biological father for cheating on his mother with his father. I know; it's a lot.
Also I feel like there's a double standard for letting Owen off the hook for his part in the revenge pact when he was twelve, but not Jake, who smothered Alexander when he was just about the same age.
Did You Have Your Suspicions About the Identity of the Bayview Billboard Kidnapper?
It wouldn't be Bayview without some good old revenge by catfishing, so I was side-eyeing the two new characters, Evie and Gavin, pretty hard. I didn't figure out exactly who they were, but I was certain they were up to something?
PLEASE tell me your thoughts and observations in comments. If you think I got something wrong, speak up!