56 Days by Catherine Ryan Howard had a crazy timeline and a lot of twists. Do you need a plot summary? Want to talk spoilers? Who killed who and WHY? Welcome to Jen Ryland Reviews! Check out my Spoiler Discussion and Plot Summary for 56 Days!
Spoiler Discussion and Plot Summary for 56 Days
This book had a crazy timeline that went back and forth. It also had a lot of twists. I tried to keep the plot summary as concise as possible! If you're good on the plot and want to skip ahead to the Spoiler Discussion of 56 Days, feel free to do that!
Table of Contents – use the links to find what you need!
Plot Summary for 56 Days
56 Days by Catherine Ryan Howard. Published on August 17, 2021 by Blackstone Publishing. Thanks to the publisher for providing an advance review copy. This post contains affiliate links.
Today: A group of residents from The Crossings, a Dublin apartment complex, gathers outside after another in a series of fire alarms. This time they see police officers, who tell everyone to go back inside.
56 Days Ago: Ciara Wyse, who works for a tech company, meets Oliver Kennedy, an architect, while standing in line at Tesco to buy lunch. He comments on her tote bag and they discover a shared interest in space. They're also both new to Dublin.
Today: Lee, a Dublin police officer, gets a radio call about a body and heads to the scene with her partner, Karl.
53 Days Ago: Ciara and Oliver meet up at the bar of a hotel and they have drinks. Oliver goes to the men's room several times, which Ciara wonders about.
Today: Lee and Karl arrive at the scene. The responding officers tell her that there is body in an advanced state of decomposition, probably weeks old.
50 Days Ago: Ciara is watching news of the pandemic. She wonders why she hasn't heard from Oliver. He finally calls and they meet up and go back to his flat. They have sex and she remarks on the huge scar that goes all the way down his body.
56 Days: Oliver's POV on their meeting. He's seen her at Tesco 5 days in a row. She looks familiar. He's back in Dublin, using a different last name and seems wary. After they exchange numbers, he looks her up online. She seems to check out.
A body is discovered…
Today: Lee finds the body, a man in the bathroom with a head wound. She notices green pills in blister packs that she recognizes as rohypnol.
35 Days Ago: Oliver comes to Ciara's place. They discuss the pandemic and he suggests she move in with him.
Today: Lee and Karl discuss whether the death could be accidental. Someone from building management tells them the body was found in a corporate apartment and he doesn't know who lived there. They ask for CCTV footage.
34 Days: Ciara wakes up in Oliver's bed. The sex wasn't great. He gives her a key to his flat. He reminds he has asthma and asks her to wash her hands. She sees some green pills in blister packs in his bathroom but no inhalers. She hasn't told anyone she's moving in with him.
Who is Oliver, really?
50 Days Ago: Oliver's and his work colleagues watches a briefing on Covid. Oliver worries about his real identity being exposed if he has to go to a doctor or be admitted to the hospital. He decides not to see Ciara again.
33 Days Ago: Oliver and Ciara drive to a grocery store to stock up. Ciara is convinced that, in the store when they were shopping separately, Oliver hid something in his backpack. It turns out he's bought supplies to make a surprise party for her.
48 Days Ago: They go out for breakfast. Oliver is fretting that he hasn't dumped her yet and that she saw his scar. He also thinks it's weird she has no social media accounts.
Today: Lee removes a letter from the apartment and puts it in an evidence bag. It's addressed to an Oliver St. Ledger and Lee thinks the name sounds familiar.
What is Oliver Hiding?
32 Days Ago: Oliver and Ciara discuss how to share the apartment for their work calls. Ciara goes out for a walk and when she returns can hear Oliver having an angry phone conversation. He tells her his boss is angry Oliver is letting her live in a work apartment. She thinks he's lying.
29 Days: Ciara wakes to a fire alarm. Oliver is not in bed. She sees a new text on his phone. She goes outside and meets a blond woman, Laura, who asks if she's living with Oliver and tells her to knock if she ever needs anything.
When the fire alarm went off, Oliver got a text telling him to get out of the apartment. But he freezes. This is the third alarm since he moved in. He goes outside to look for Ciara and sees her talking to a blond woman he recognizes from the hotel where he and Ciara had cocktails.
Today: Lee's partner Karl asks if Oliver is one of the Mill River Boys. One took his life in jail and Oliver must be the other. A neighbor insists on talking to Lee. It's the blond woman. She's a reporter and says the death might be her fault.
28 Days Ago: Oliver is still freaked out by discovering the blond woman lives in his building. He and Ciara talk and he is clearly worried about her finding out his identity. He asks her about the woman she was talking to and she claims she doesn't know who she is.
Ciara goes for a walk and calls her sister. Their mom is sick. Ciara asks her sister if she thinks people can change.
26 Days Ago: Ciara and Oliver go on a picnic. When they get back to the apartment there's a letter which Oliver claims was misdelivered and puts in the correct letterbox.
Today: Laura tells Lee and Karl that she's investigating the Mill River Case. They got a tip that one of the suspects was headed to Dublin and the name of his employer. She asks if they've talked to Ciara. Laura says she talked to Ciara twice, and warned her Oliver wasn't who she thought. Laura also admits dropping off a letter to Oliver asking to talk to him. The police tell her he never received it.
26 Days Ago: Oliver is panicking about the letter. He retrieves it without Ciara seeing but the envelope is empty. It was a trap to see if he'd open it, admitting his identity.
23 Days Ago: Ciara is shopping when she has a panic attack. She's rescued by Laura who says she's a journalist and that Oliver isn't who Ciara thinks. Laura tells Ciara that she left a letter for Oliver. Ciara says that she's known Oliver for years and walks off, thinking that Laura is going to ruin everything.
Oliver has resolved to tell Ciara the truth. Ciara has also resolved to tell Oliver about Laura. She tells him about her two conversations with Laura and asks who he is.
Today: Lee tells Karl that Laura is lying.Karl has confirmed Oliver's true identity with Kenneth (the owner of architecture firm where Oliver works and the father of the best friend of Oliver's brother Richard). Oliver had taken an unpaid leave for two weeks.
23 Days Ago: Oliver tells Ciara that he was involved in something bad as a child. In 2003 at age 12 he and another boy were convicted of murdering a 10 year old boy.
78 Days Ago: Siobhan and Ciara discuss their mother, who is very ill. They talk about Oliver, who they say was responsible for the death of their brother.
23 Days Ago: Oliver tells Ciara he and his friend Shane were walking home when Paul, a younger boy, started throwing rocks at them. Shane invited him down to the river and started hitting Paul.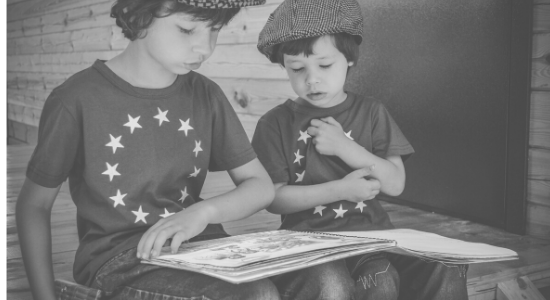 78 Days Ago: Ciara is trying to track down Oliver. She finds his brother Richard and his friend Ken.
23 Days Ago: Paul is covered in blood. The two boys offer to help him clean up in the River but hold him under the water. He got out of prison at 18. Ciara runs out of the room.
Today: The pathologist tells Lee he finds it strange that there is no residual blood from Oliver's head wound. He thinks Oliver took a tranquilizer, fell through the shower door, and drowned in a small amount of water. But someone clearly turned the water off and wiped the bathroom clean of prints.
23 Days: Ciara tells Oliver she is leaving.
Today: Karl shows up with the CCTV footage which shows Laura dropping off the letter. But earlier footage shows her entering the apartment. Why did she drop off a letter to a dead man? They also learn that Laura's apartment was being rented by the architecture firm and and that she is a friend of Kenneth's wife.
61 Days Ago: Ciara's sister calls and she tells her she's in Dublin interviewing for a job. She's really researching Oliver.
21 Days Ago: Oliver considers taking one of his rohypnol, which he uses to sleep. He texts Ciara, asking if they can talk. She's at the door. She tells him to go back to sleep and says they can talk in the morning.
56 Days Ago: Ciara is actually Shane's sister. Shane blamed Oliver for the boys death and vice versa but Shane got blamed in the trial. Shane was sentenced to 20 years and Oliver only 5.
18 Days Ago: Oliver wakes up and Ciara is there. He tells her he's genuinely sorry about what happened all those years ago. He goes to take one of his pills and sleep. Then he sees Ciara's diary, filled with notes about him. Alarmed, he stumbles into the bathroom and turns on the shower to wake himself up. He falls.
23 Days Ago: Ciara is listening to Oliver's account of the murder. She believes him.
18 Days Ago: Oliver has collapsed, bleeding, In the bathroom. Ciara confesses who she is. She says she believes that Oliver is a good person. Then Oliver confesses, saying it was all him. His idea to kill Paul. He feels water pouring over him and passes out.
Today: Lee and Karl are wondering if they can prove a crime. Kenneth's wife confesses to gossiping to Laura about Oliver. Laura admited to being the one who kept setting off the fire alarm. The postmortem suggests Oliver drowned. No one can locate Oliver's mysterious girlfriend. His texts to her go to a disconnected number from a burner phone.
Lee asks Karl who turned off the water. Karl says maybe Oliver did. Lee wants to find Ciara. She thinks the burner phone and lack of fingerprints is suspicious. Karl thinks maybe Laura is Ciera.
3 Days From Now: Ciara is sad about Oliver's admission but feels they will never find her. She covered her tracks. Her identity is fake, her phone is a burner. She wiped down the bathroom. She told her sister she was in Dublin for a job interview. Siobhan calls saying their mother is dying. Ciara starts telling her what she found out about Shane's innocence.
Characters in 56 Days
Ciara – works at a tech company and is job hunting in Dublin.
Oliver – works at an architecture firm and is new to Dublin.
Lee – the Garda Síochána officer assigned to the case.
Karl – Lee's work partner
Siobhan – Ciara's sister
Richard – Oliver's brother
Kenneth – Oliver's boss
Laura – a reporter who lives in Oliver's apartment complex
Shane – a friend of Oliver's, and it turns out, Ciara's sister
Spoiler Discussion for 56 Days
Wow, that was a lot of revelations. At first I thought Ciara must be the murder victim and that Oliver had roofied her. Then I thought Ciara was the sister of Paul, the murder victim of the Mill River boys. I was like, wow, she slept with her brother's killer. Then, surprise: Ciara was actually the sister of Shane, the accomplice of Oliver. Nice twists!
Questions about the plot of 56 Days:
How did you like the crazy timeline and format of 56 Days? I wasn't a fan right away, but I got used to it.
Did you mind that this was a pandemic book? It did give both Ciara and Oliver cover and it wasn't too much of the plot.
I was suspicious about the fire alarm all along. One thing I did guess was that it was Laura, trying to get Oliver out in the open.
What is the deal with Laura's letter? Oliver opens the envelope and finds a blank piece of paper. Laura tells the police it was a note saying she wants to talk to him. How did the Laura's letter get back in the envelope if Oliver opened it? Based on the CCTV footage, the police think Laura dropped off the letter after entering the apartment and finding Oliver dead.
Did Oliver not recognize Ciara from the trial? Was she not there? Maybe so much time had passes?
What are your questions? Please put them in comments and don't forget to subscribe to comments so you can follow the discussion. You can subscribe to the entire discussion or just replies to your comment.
Looking for other books with crazy timelines? You could try The Girl From Widow Hills by Megan Miranda
Find all my latest spoiler discussions here at Armchair Book Club!