I finished this series in the summer of 2021, but now that it is nearly 2023, I decided to revisit it and do a full Series Spoiler Discussion: A Good Girl's Guide to Murder. It's long but FILLED with clues, suspects, and all the answers to your questions!
Series Spoiler Discussion: A Good Girl's Guide to Murder
Whether you've read one book or all three of A Good Girls' Guide to Murder, this post is for you. If you are new to the series and don't want ANY spoilers at all, head over to my spoiler-free Series Review of A Good Girl's Guide to Murder by Holly Jackson
If you are between books in the Good Girl's Guide to Murder series and need a refresher on the plot and characters, you're in the right place. Spoilers will be kept separate for each book.
---
This is what the Series Spoiler Discussion: A Good Girl's Guide to Murder will contain:
Characters and a Plot Summary for book one: A Good Girl's Guide to Murder
What was the ending of A Good Girl's Guide to Murder?
Spoiler Discussion for A Good Girl's Guide to Murder
---
Characters and a Plot Summary for book two: Good Girl, Bad Blood
What was the ending of Good Girl, Bad Blood?
Spoiler Discussion for Good Girl, Bad Blood
---
Characters and a Plot Summary for book three: As Good as Dead
What was the ending of As Good as Dead?
Spoiler Discussion for the entire three books: Good Girl's Guide to Murder, Good Girl, Bad Blood, As Good as Dead
---
Characters and a Plot Summary for book one: A Good Girl's Guide to Murder
Pippa's family and friends
Pippa Fitz-Amboi: high school senior
Josh: Pippa's brother
Victor and Leanne: Pip's mom and dad
Lauren and Cara: Pip's friends
Andie's Family and Friends
Andie Bell: went missing in 2014
Jason and Dawn Bell: Andi's parents
Becca: Andie's sister
Chloe Burch: Andie's friend
Emma Hutton: Andie's friend
Jess Walker: Becca's friend
Sal Singh: Andie's boyfriend, accused of her murder
Ravi Singh: Sal's younger brother, three years older than Pippa
Naomi, Jake, Millie, Max: Sal's friends
Natalie da Silva: girl bullied by Andie
Daniel da Silva: Andie's brother, now a police officer.
Richard Hawkins: police detective
Howie Bowers: drug dealer
Elliot Ward: father of Cara, Pip's friend, and Naomi, Sal's friend. Also the school's history teacher. Widower.
Stanley Forbes: local journalist who covered the Bell case and also The Stratford Strangler (murdered five people.)
Plot Summary for A Good Girl's Guide to Murder
For her senior year project, high school student Pippa chooses a famous missing-person case from her small town of Fairview, Connecticut.
One night in April 2014, high school student Andie Bell left her home to pick her parents up from a dinner party and vanished.
Sal Singh, Andie's boyfriend, had an alibi: he been hanging out with friends that night.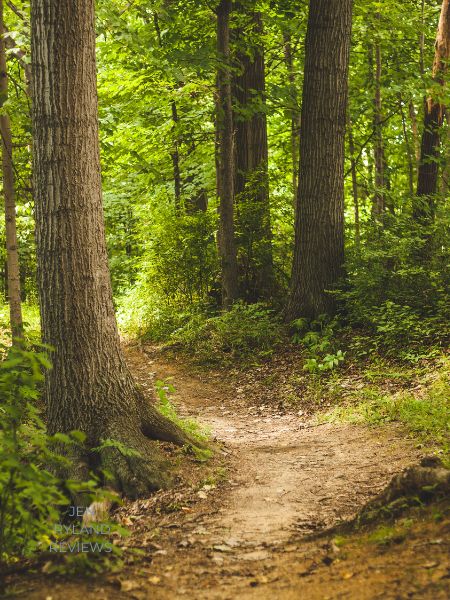 A few days later, Sal's friends confessed that he actually left them earlier than they said. Sal texted his father an apology and then his body was found in the woods, an apparent suicide.
Andie's phone was found on Sal's body. Her blood was found in her car trunk and under Sal's nails. Sal's fingerprints were found in Andie's car (but also Andie's and her family's prints as well.)
Pippa starts her investigation into Andie's murder
Pip speaks to local journalist Stanley Forbes, who says that the police believe Sal killed Andie and then used her car to dispose of the body.
Pip interviews Ravi, who said that Sal thought Andie was having issues with her father, Jason. Ravi doesn't know where Sal was around the time Andie disappeared.
Pip then speaks to Sal's friend Naomi, who says that Andie was difficult. She says Sal asked them to lie about the time he left.
Then Pip interviews Max, who says that Naomi disappeared upstairs for a while on the night Andie vanished.
Ravi joins Pip's investigation
Ravi asks to be involved in Pip's investigation and gives her Sal's phone. They both agree that his last text didn't sound like him. Sal had also noted down a license plate number.
Pip talks to Emma, who says Andie was a mean girl. Also, Emma saw Sal and Andie arguing the day before she disappeared. Emma also suggests that Andie was involved with a guy who gave her money. Pip catfishes Emma with a burner phone pretending to be Chloe.
Pippa goes camping with her friends and gets a threatening note.
Pip learns that Andie hated her teacher, Mr. Ward. Pip wonders if he's the older guy. Ward tells her Andie hated him because he confronted her for bullying. Naomi confirms that Andie was bullying a girl named Natalie. Andie threatened to accuse Natalie's brother Daniel of statutory rape.
Pip interviews Jess, a friend of Becca's, says that she helped Becca get the morning after pill after a party and that on the night Andie disappeared, Andie and Becca's father left their dinner party to go "turn off an alarm" at work. She also said Max and Andie seemed very close.
Pip talks to Max and finds a nude picture of Andie in his room. He claims he found it at school. Max also tells Pip that Andie was dealing drugs.
Pip gets an invitation to a "calamity" party. She gets the phone number of Howie, the students' drug dealer. Then she stakes out the train station parking lot and sees him meeting with Stanley. 
Pip then follows Howie to his house, which is near where Andie's car was found. Howie's car has the SAME license plate number that Sal wrote down. Pip blackmails Howie into talking to her. He says Andie was dealing roofies for him and that she kept a burner phone under a loose floorboard in her room.
Pippa finds some major clues
Ravi and Pip break into the Bell house. They don't find anything in Andie's alleged hiding place but do find Andie's planner, with coded notes and some phone numbers.
Pip sees Max Hastings with Howie, leading her to believe Andie was selling roofies to Max.
Pip's friend Cara helps her snoop on her friend Naomi's computer as a way to find Max's real Facebook account. There she finds photos of a party the night Andie disappeared, uploaded by Millie, Naomi, Max and Jake just after midnight. Pip believes that Sal took the photos.
Sal and Pip try to recreate the murder based on the time the photo was taken, 12:09. Sal didn't have time to do it.
Pip confronts Sal's "friends" about why they told the police Sal left them at 10:30. Naomi says they all got an anonymous text telling them to do it. The person was blackmailing them about a hit and run accident they caused the year before. Cara begs Pip not to tell the police, as she's already lost her mom.
Someone breaks into Pippa's house and writes a threatening message on her computer.
Noooooo… not Barney!
Barney, the family dog, gets lost and then Pippa gets a ransom note. If she turns in all her investigation materials, she will get her dog back. She doesn't. Barney is found dead. (This was my least favorite part of the book by FAR.)
Pip argues with Ravi, telling him she's quitting. But she changes her mind and she and Ravi make a murder board.
Naomi calls Pip from a number she doesn't recognize and Naomi says she broke her phone and is using an old one. Pip discovers that the number of Naomi's old phone is one of the phone numbers written in Andie's planner.
But then Naomi says that she is using an old SIM card that belongs to her dad, Elliot Ward, the high school history teacher. Pip is able to access prior printed documents on the Ward family printer and learns that her last threatening note was printed on it.
Ravi and Pip decide they need to find out where Mr. Ward is when he's "tutoring."
Pippa shares her phone location with Ravi and hides her phone in Mr. Ward's car. They track him to a house he owns in New Canaan, one that Naomi thought he had sold.
What was the ending of Good Girl's Guide to Murder?
Pippa drives to the house and then calls 911. Mr. Ward comes out and invites her in.
Ward says that Andie came on to him and that they had an affair. Then Andie told him she only slept with him because she thought he'd help her get into Yale. He angrily pushed Andie and she hit her head and then wandered off.
Ward, thinking he'd killed Andie, framed Sal for her murder and staged his suicide. Months later, he found "Andie" wandering on the side of the road, high on drugs. So he took her to his former house and kept her there.
The police come and Pip rushes up to free "Andie." But the girl locked upstairs is NOT Andie, just some random girl with developmental issues who has been imprisoned in the house.
But wait: Is Mr. Ward the only killer?
As Pip starts dismantling her murder board, she realizes there were two killers. And that the last person to see Andie alive had to be her sister, Becca.
Pip goes to see Becca. She asks Becca if she killed her sister Andie for being the person who gave Max the drugs that he used to rape Becca.
Becca admits that yes, she found her sister's stash and burner phone. Becca also fought with Andie and pushed her. (There's a whole lot of pushing here…) After two head injuries, Andie began to vomit and choked.
Becca then put Andie's body in her car and drove her to an old farmhouse. Becca said Barney's death was an accident.
Pip suddenly realizes that Becca has drugged her. They struggle and Becca tries to strangle Pip. But Ravi arrives to save the day after tracking Pip's phone.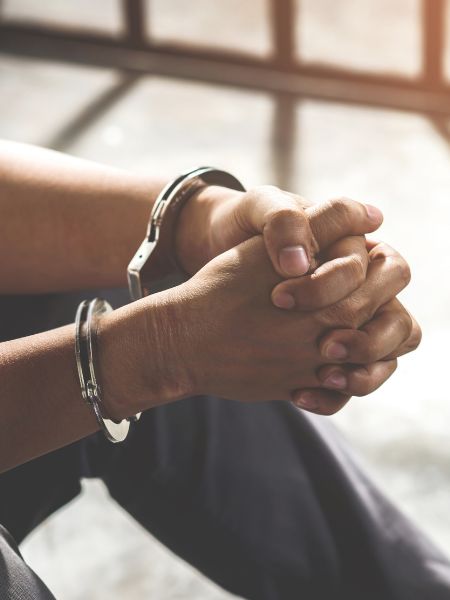 Pippa gives her presentation. Mr. Ward has pled guilty to murder and kidnapping. Becca will be tried for criminally negligent homicide. Max has been charged with sexual assault. Howie has pled guilty to drug dealing.
---
Spoiler Discussion: A Good Girl's Guide to Murder
What did you think of A Good Girl's Guide to Murder?
It had a classic mystery feel, which meant a lot of questioning witnesses. I don't mind that, but a lot of readers can find that format slow-paced.
I enjoyed what I thought were similarities to the podcast Serial, which looks into the 1998 murder of Hae Min Lee, a high school student. Hae's secret ex-boyfriend, Adnan Syed, was convicted of her murder and served twenty-four years in prison and filed many appeals.
The prosecution vacated Syed's conviction in 2022, a decision that pleased the many people who thought he was innocent, but surprised Hae's family and those who are convinced he committed the crime.
Looking back on book one, I realized that there were many seeds planted that would come to fruition in later books. But we will talk about that later…
---
Series Spoiler Discussion: A Good Girl's Guide to Murder
Characters and a Plot Summary for Book Two: Good Girl, Bad Blood
Returning Characters in Good Girl Bad Blood
People from book one who were either arrested or charged with crimes
Elliott Ward, in prison murder and kidnapping.
Becca Bell will be tried for criminally negligent homicide.
Max Hastings is about to go on trial for sexual assault.
Howie Bowers has pled guilty to drug dealing and is serving time.
New characters
Christopher Epps: Max Hastings's defense attorney
Adam Clark: new history teacher at school (replacing Mr. Ward.)
Jamie Reynolds: brother of Pippa's friend Connor. Works at Pippa's mother's real estate firm. Friends with Nat.
Arthur and Joanna: Connor and Jamie's parents.
Zoe: Connor and Jamie's sister.
Charlie and Flora: Pippa's new neighbors.
Luke Eaton: Nat's boyfriend and Jamie's friend.
Stephen Thompson: student in Pippa's class.
Soraya Bouzidi: a police officer
George Thorne: kid from school
Stella Chapman: the girl whose photos "Layla" used for catfishing.
Time and Place
Just a few weeks after the events of book one.
In the British version Pippa lives in Little Kilton. In the American version she lives in Fairview, Connecticut.
Note: I read the British version of this book, so if there are any disparities, let me know in comments!
Plot Summary: Good Girl, Bad Blood
Pippa is making the Andie Bell case into a podcast called (not surprisingly) A Good Girl's Guide to Murder. Everyone granted her permission to air their interviews except Max and Stanley.
---
A month later, Pippa has just testified in Max Hastings's rape trial.
On their podcast, Pippa and Ravi describe Natalie da Silva testifiying in court that she was drugged and sexually assaulted by Max Hastings.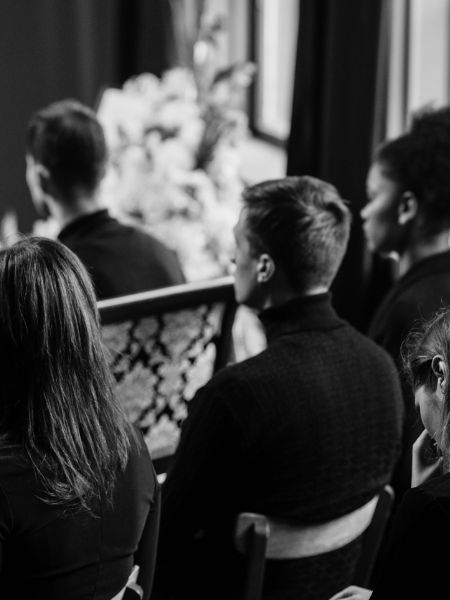 The community holds a memorial service for Andie and Sal.
Pip's friend Connor shows up and says that his brother Jamie is missing.
Connor wants Pippa to investigate. Pip says that her last case was too much for her. She talks to Detective Hawkins who says there is nothing more he can do about Jamie, so she reluctantly agrees to help.
Pip interviews Jamie's mother, who says that the last time she saw Jamie was at the memorial. She texted him at midnight after the memorial, but the text never got delivered.
Pip tries to get into Jamie's computer with no luck. They find a pink watch in his room and a knife is missing from the kitchen. Pippa finds a note about someone named Hillary in his trash, but when Pip looks her up, she died years ago at age 84.
Pip and Ravi put up "missing" posters for Jamie. They go to see Stanley and ask him to write an article about Jamie's disappearance.
Pip starts documenting her investigation about Jamie.
The next day, Pip goes to see Nat da Silva. She says that Jamie planned to hang out with her after the memorial, but saw someone he knew and left with them. 
A neighbor sends Pippa some photos of the memorial, one of Jamie looking scared.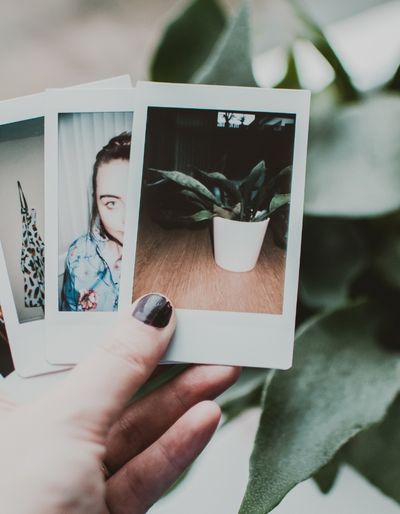 Cara, George, and Stephen remember seeing Jamie at a party. George says he saw Jamie on the phone at 10:30. Pip and Ravi see pictures showing Max at the same party.
Pippa's mom says that Jamie quit his job at her real estate firm and that she caught him trying to steal a company credit card. Jamie told her he needed money for a "life or death situation."
Pippa gets a message from Hannah, a classmate who says that there was a guy at the party she didn't recognize who kept calling her "Layla." Pip thinks someone was using Hannah's photos to catfish Jamie.
A guy called Harry contacts Pip saying he saw Jamie walking past his friends house. Harry and his friends saw Jamie walking around 11:40 wearing a black hoodie.
They find "Layla" on a dating app. They message her using an account not connected to them, but the person on the other end says "hello Pip."
Pip's new neighbors Charlie and Flora show her doorbell camera footage of Jamie stealing Flora's watch.
Pippa starts releasing podcast episodes on Jamie's disappearance.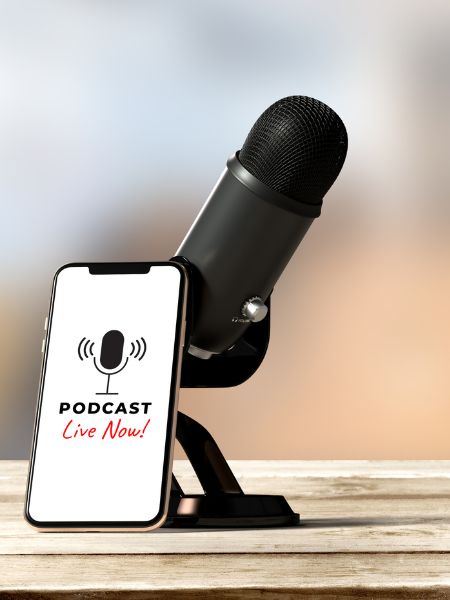 Tom, Lauren's ex-boyfriend, tells Pip he saw Jamie at 10:50 near Nat da Silva's house.
A podcast commenter suggests that the "Hillary" clue refers to a meeting near Hillary's gravestone. Ravi and Pip go there and find a bunch of flowers from Harry. Hillary is his grandmother.
Jamie's mother, who listened to the podcast, says he did own a black hoodie. He must have come home between 10:45 and 11:15. She also found a gray sweater that Jamie wore with blood on it.
Pip manages to crack Jamie's computer password. He'd Googled "how to fight" and articles about brain cancer. Pip also realizes Jamie had a fitbit. She's also able to get into his Instagram and read his DMs with Leila.
The community has a search party for Jamie. Some people find the Reynolds's family's missing knife near the abandoned house where Becca hid Andie's body. Pippa thinks Jamie took the knife when he went home for his sweatshirt.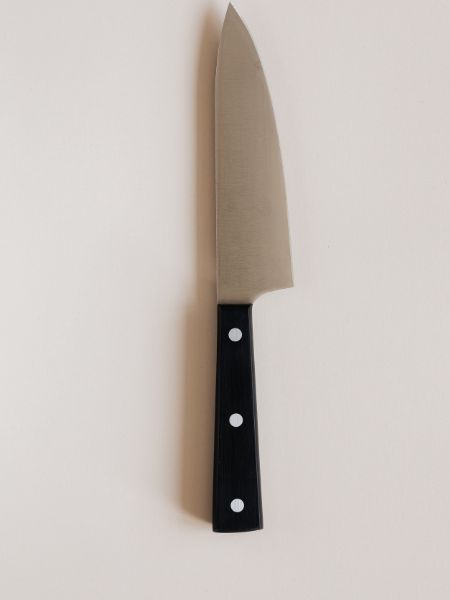 The police discover a body, but it's not Jamie. Arthur, Jamie's father, agrees to let Pip interview him. He says Jamie had asked to borrow nine hundred pounds. Arthur also says he got home by 11:20 the night Jamie disappeared and there's no way Jamie snuck past him.
Pippa goes to see Nat and tells her that Luke may have something to do with Jamie's disappearance.
Ravi calls to tell Pip that Max was acquitted. Pip goes to tell Nat, who is distraught.
Pip sneaks out of the house in the rain. Charlie, her neighbor, finds her. Pippa tells him she's sick of being good. Pippa uploads Max's rape confession, which she'd recorded, onto her podcast. She also vandalizes Max's house.
Nat texts Pippa asking to talk to her. Natalie says that her boyfriend Luke wasn't home the night Jamie went missing. She also says Luke was messaging with "Layla" on the night Jamie disappeared.
Ravi and Pip talk to Luke, who says that he agreed to meet "Layla" met the night Jamie disappeared but Jamie showed up instead. Ravi and Pip also decode something Jamie said to Luke, which turns out to be "Child Brunswick," a son who helped his serial killer dad.
Jamie was looking for Child Brunswick. Internet rumors suggest that Howie knows who Child Brunswick is. Pip remembers that during the Andie Bell case, she saw Howie meeting with (and blackmailing) Stanley Forbes.
Does Stanley know what happened to Jamie? Pip texts Stanley, pretending to be Layla, and asks him to meet her at the abandoned farmhouse. There she, Connor and Ravi find Jamie, chained in a room.
Stanley says Jamie came at him with a knife, but that he pushed Jamie, who hit his head. (Again with the pushing and the hitting the head!) Stanley then locked Jamie up.
Stanley says "Layla" was catfishing Jamie. Layla pretended she had a brain tumor. She asked Jamie to say the name "Child Brunswick" to both Luke and Stanley to see how they reacted. He and Jamie agreed to find Layla together. 
Pip tells Ravi and Connor to get Jamie out.
What was the ending of Good Girl, Bad Blood?
Charlie, Pip's neighbor, shows up with a gun. He is "Layla."
Child Brunswick helped his serial killer father lure Charlie's twin sister to her death, destroying Charlie's family. Charlie has been trying to find Child. Jamie was one of his possible suspects because he lied to Layla about his age, but Charlie decided that Jamie might be useful.
Stanley is Child.
Charlie shoots Stanley, sets the farmhouse on fire, and flees. Pip tries to save Stanley, but is unable to.
Spoiler Discussion: Good Girl, Bad Blood
What did you think of Good Girl, Bad Blood?
To me, it felt a bit more like a "filler" book in the trilogy. As you will see in book three, the Max Hastings rape trial is an important part of the overall plot, but all this stuff about Jamie and Layla and Childe/Stanley and Charlie was pretty much an unrelated subplot.
Though witnessing Stanley's death is going to have a big effect on Pippa, which we will see going into book three. Feel free to post your thoughts!
---
Series Spoiler Discussion: A Good Girl's Guide to Murder
Characters and a Plot Summary for Book Three: As Good as Dead
People from A Good Girl's Guide to Murder who were charged with crimes
Elliott Ward: in prison murder and kidnapping.
Becca Bell: serving time for for criminally negligent homicide.
Max Hastings: acquitted of sexual assault.
Howie Bowers: in prison for drug dealing.
Charlie Green: on the run after the murder of Stanley "Child Brunswick" Forbes.
New characters in As Good as Dead: 
Roger Turner: Pippa's lawyer
Billy Karras: in prison as the DT Killer
Maria Karras: Billy's mother
Harriet Hunter: sister of DT victim Julia Hunter
Plot Summary for As Good As Dead
Pippa and her dad head into New York to meet with lawyers for a mediation after Max Hastings accused her of libel. Max wants Pippa to say she doctored the tape she posted of his confession.
Pippa refuses and her lawyer tells her she's in a "self-destructive spiral." Boy, is she ever!
Back at home, Pippa goes to Luke's to buy Xanax. She (bitterly) asks him if Max is still buying roofies.
Cara tells Ravi and Pip that Jason Bell and Max both came into the coffee shop where she worked and that there was an altercation.
Someone is leaving Pippa anonymous email messages asking "who will look for you if you disappear" and dead pigeons are being left on her driveway.
A new killer enters the narrative
As the police are no help, Pippa does a computer search for pigeon + stalking + chalk and comes up with the "DT Killer." This was a case from 2014 of a serial murderer who duct taped his victims like mummies. A man, Billy Karras, confessed to the crimes and was arrested. But his mother Maria thinks he gave a false confession.
Coincidentally, Maria had messaged Pip (in her role as true crime podcaster) about Billy's case. Billy found the final victim and also worked for Jason Bell's company.
Pip goes to talk to Jason Bell. Coincidentally, the DT Killer's last victim died on the same day Andie disappeared. Remember that in book one, Jason left a dinner party that night because an alarm went off at his work. Pippa asks if he knows why that happened. Jason is angry.
What is Andie Bell's connection to the DT Killer case?
Pippa interviews Harriet, the sister of DT victim Julia Hunter. She asks about the weird chalk drawings and headless pigeons that the family found. Harriet also says that Andie Bell called her after Julia died.
Pip goes back to Andie's planner and finds a meeting with "HH," who she assumes is Harriet Hunter.
Detective Hawkins calls to say they've arrested Charlie Green for Stanley's murder in book two.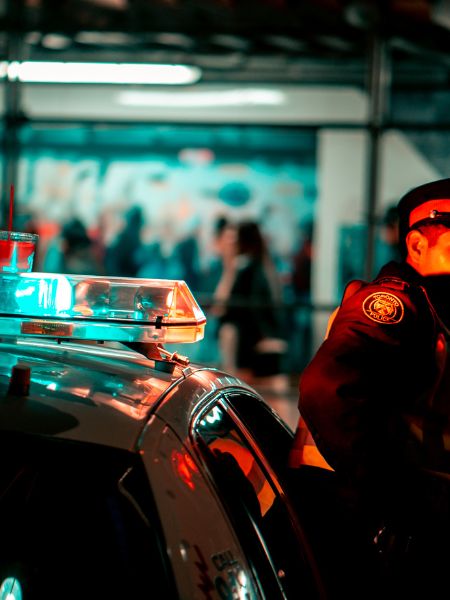 Pip is able to hack into Andie's secret Gmail account where she finds a draft email suggesting that Andie knew who the DT Killer was. She saw him with Julia Hunter.
Pip decides that the DT killer is the start of everything bad in Andie's life: Andie needed money to escape, so she sold drugs to Max. That led to her sister's assault. She wanted to get into Yale, so she got involved with creepy Mr. Ward.
Pippa interviews the lead detective on the DT case, who mentions that a Fairview police officer called him and asked a lot of questions.
Things go REALLY dark
When she's out for a run, the DT killer grabs Pippa and puts her in the trunk of a car.
The person who abducted her is … Jason Bell. He takes her to his cleaning company, which is deserted all weekend. He tells her he's the one who killed her dog, then wraps her face with duct tape.
Jason leaves, and Pippa is able to free herself and climb out a window. When she sees Jason come back, she hit him with a hammer until he's dead.
Pip uses Jason's burner phone to call Ravi. He wants her to turn herself in and say it was self-defense, but she convinces him that no one will believe her.
They decide to try to manipulate Jason's time of death by keeping his body cold. Then they will then frame Max Hastings for Jason's murder. 
Pip and Ravi put Jason's body in his car and turn the air conditioner up as high as it will go. 
They begin to establish their alibis. Ravi goes to pick up his cousin using the highway and buying food on the road with a credit card.
Pippa's plan to frame Max for Jason's murder
Pippa tells her parents that she's going to Cara's. She buys some rohypnol from Luke. She stops and asks Nat, Jamie and Connor if they will help her.
Then she goes to Max's house and disables his security cameras. While Natalie distracts Max, Pip puts drugs in his water bottle. Connor and Jamie take his phone. Pip takes some of Max's clothes and pulls hair out of his head.
Then she goes to Cara's to establish her alibi. Pip gets Cara and Naomi to go with her to McDonalds.
After midnight, she goes to meet Ravi, who has driven Max's car. They head back to Jason Bell's cleaning company and switch the car's heater on while they clean everything.
Then Pip puts on Max's clothes and shoes and drags Jason's body into the woods. Then they set Jason's car on fire and drive Max's car back to his house. Pip plants Jason's blood in Max's bathroom and his muddy shoes in his closet.
She then goes home and cuts up all the clothes she was wearing when she killed Jason and flushes them down the toilet. She disposes of her burner phone and shoes in random trash cans.
Pip uses the Jason Bell case for season three of her podcast, as a way to throw suspicion on Max. She interviews Jackie, the owner of the coffee shop where Max and Jason had an angry altercation.
Detective Hawkins calls Pip in for an interview. He asks her about her relationship with Max. He also asks for her alibi for the time of Jason's death, 9 pm to midnight.
Everything is going fine until Hawkins reveals that Pip's headphones were found at Jason Bell's house. She'd been wearing them when he grabbed her. She realizes they were Jason's trophy of her own murder.
Pip tells Ravi she has to confess. She's headed to the police station when Ravi intercepts her car with his. He told the police that he borrowed Pip's headphones and then left them at Jason's house when he went to discuss a memorial scholarship in Andie and Sal's honor.
Pip gets a letter from Billy's mother and feels terrible that she can't exonerate him.
What was the ending of As Good As Dead?
Pip goes to the police station to tell them about Jason's trophies. They have just arrested Max, who furiously lunges at her. She thinks that Hawkins suspects something, so she tells Ravi they can't have any contact until Max is convicted of murder.
Billy is released and Jason is revealed as a serial rapist and killer.
Pip heads off to college where she waits for the justice system to grind away. She and Ravi don't contact each other at all.
Finally, Max is convicted, but of Jason's murder, not of rape.
Series Spoiler Discussion: A Good Girl's Guide to Murder; Good Girl, Bad Blood; and As Good as Dead
Whew, that was a lot.
As I said in my series review, I thought this series did a great job of linking the plots of the three books and showing Pip's character development (or rather, self-destructive downward spiral, as her lawyer tells her.)
In Book One, Pip is the ultimate good girl. She trusts her neighbors, thinks the justice system is fair, and believes in her ability to right every wrong.
There were clues laid in book one that came back in book three. The dinner party that Andie Bell was supposed to pick her parents up from. The alarm that went off at Jason Bell's workplace that night. The "issues" that Andie was having with her father. She knew he was a serial killer!
Book two was my least favorite. I didn't think Good Girl, Bad Blood was the best middle book it could be, and I though the whole Jamie/Child Brunswick thing was weird and unrelated. I felt more clues about Stanley would have made the whole thing tie together more.
Just as the DT Killer was what (who?) set Andie down a self-destructive path of selling drugs and affairs with her teacher, the trial of Max Hastings was what set Pippa down her dark, dark path.
She had done everything right, and Max went free? Plus she had terrible PTSD from watching Charlie murder Stanley.
I wished Jason had been more of a presence in the books. I wasn't surprised that he was the DT Killer, but I didn't have a great sense of him either.
How did you feel about Pip and Ravi framing Max for something he didn't do? I thought that was incredibly cynical, and yet, it fit the story.
I'm so excited that Good Girl's Guide to Murder will be made into a TV series. Check out all the details here!
Please leave your thoughts in the comments! I read and respond to all of them.