Need a plot summary of The Christie Affair by Nina de Gramont? Want a list of characters or an explanation of the ending? The Christie Affair is one part historical fiction, one part backwards mystery, and one part women's fiction. I have some complicated feelings about the book and want to know what you think! Here's my Spoiler Discussion and Plot Summary for The Christie Affair
Spoiler Discussion and Plot Summary for The Christie Affair
Table of Contents for the Spoiler Discussion and Plot Summary for The Christie Affair
Plot Summary of The Christie Affair
What is the Ending of The Christie Affair?
List of Major Characters in The Christie Affair
Spoiler Discussion for The Christie Affair
Book Club Questions for The Christie Affair
Will There Be A Movie of The Christie Affair?
---
Plot Summary for The Christie Affair
In 1926 Agatha Christie went missing for eleven days. Her mother had recently died and her husband was having an affair with another woman and planned to leave her.
Agatha Christie was later discovered staying at a hotel using her husband's mistress's last name. This is historical fact, and The Christie Affair takes those facts and weaves a new story around them.
Events of the The Christie Affair
The book takes place in England the 1920s, but there are also flashbacks to events that happened in Ireland seven years before, during World War I.
Nan, the book's narrator, is having an affair with Archie Christie, who is married to mystery writer Agatha Christie.
As the book opens, Nan and Archie are at his office, discussing when he will tell Agatha that he's leaving her.
Nan is part of the Christies' social circle. Agatha arrives at Archie's office and convinces Nan to go to lunch with her. As they say goodbye after their meal, Agatha pointedly says that since Nan doesn't love Archie, she should "leave him to her person who does."
Nan goes back to Archie's office, not mentioning the conversation. He says the next time they see each other (on a planned weekend getaway) he will be a free man.
Archie goes home to Agatha. Nan speculates what happens that night. Did they argue? Did they sleep together?
The next day Archie packs his suitcase and tells Agatha he's leaving her.
---
Nan's Story
Nan begins her backstory. She's Irish, and, seven years ago at age nineteen, lived in a convent for unwed mothers. She'd fallen in love with Finnbar, a boy she slept with when he was a soldier about to be deployed.
---
After Archie left, Agatha walks with her daughter Teddy and the nanny, Honoria. An American man gives Teddy a carved wooden dog.
Nan and Archie go on their weekend away and consummate their relationship.
Day 1 Missing
The next day Honoria calls Archie to say that Agatha is missing. He and Nan head back to the Christie's estate, where Honoria angrily confronts Nan. Archie tells Nan she has to leave. The police find Agatha's abandoned car.
Nan remembers when Finbarr returned from the war and she told him about the baby she gave up.
Day 2 Missing
Inspector Chilton heads to the Christie home. He wonders if Agatha committed suicide. Archie tells Chilton he think she had a nervous breakdown. The parlor maid tells police there was another woman involved.
Nan goes to hide out at The Bellefort hotel and Finbarr shows up. She recalls the Spanish Flu going through her family around the time she found out she was pregnant. Finbarr caught the flu and Nan tried to see him but Finbarr's mom sent her away.
Day 3 Missing
Chilton arrives at the Bellefort Hotel to talk to Nan, who says she hasn't seen Agatha. One of the guests, a newlywed, dies of an apparent heart attack and then next morning his wife is mysteriously dead as well.
Chilton, driving near the hotel, sees Nan with Finbarr. He stops by a boarded up house and hears typing. Agatha opens the door.
Day 1 Missing (flashback)
When Agatha was driving away from her home, she almost ran down a man – Finbarr. He thinks they can help each other.
Day 4 Missing
Agatha tells Chilton that she isn't Agatha and that Finbarr is her husband. He doesn't believe her.
Day 5 Missing
The police continue to look for Agatha. Chilton goes to the boarded up house to talk to her, hoping to convince her to reveal herself, but she is gone.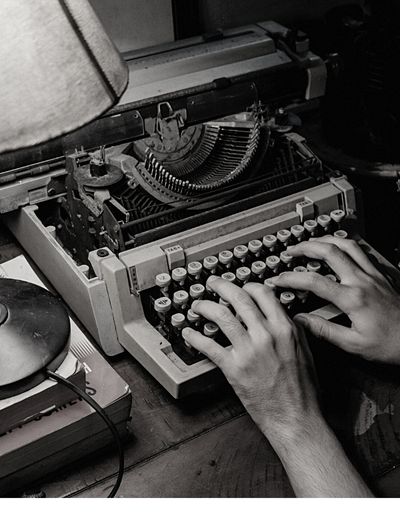 At the convent, Nan's pregnant friend Bess is raped by Father Joseph. Shortly after, Bess goes into labor and her baby dies. But eventually her American soldier comes for her and she leaves the convent.
Day 6 Missing
Archie is starting to miss Agatha. After the autopsies, the police discover that the deaths of the honeymoon couple were murder. Chilton goes back to the Bellefort to question the guests. Nan sneaks out to meet Finnbar. Chilton follows them and finds Agatha who asks him to give her a couple more days in hiding.
Day 7 Missing
Finbarr asks Nan to leave Archie and come with him. Agatha has been writing, cutting Finbarr's hair. She confronts Nan, saying she knew that Nan didn't love Archie. Finnbar has clearly told Agatha about the baby he and Nan gave up.
Chilton, Agatha, Nan and Finbarr play tennis and then Agatha and Chilton make love. Agatha tells Chilton that Nan thinks Teddy is the biological daughter of Nan and Finbarr.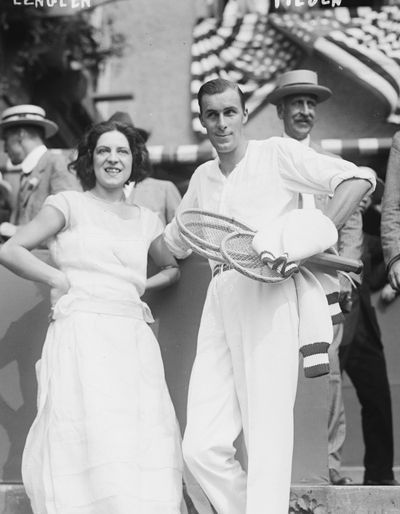 Nan recalls her daughter being born and that she refused to sign papers allowing Genevieve to be adopted. Sister Mary Clare promises she will look out for Genevieve and that no one will adopt her.
But one day, Genevieve is gone. When Nan learns that Genevieve has been adopted, she tries to strangle Sister Mary Clare, then escapes from the convent and returns to Ireland.
Nan's aunt goes to the convent to find out what happened and is told that Nan's baby died.
On the beach one day, Nan saw Teddy and was convinced that Teddy was her daughter Genevieve. The two even have the same birthday.
She writes to Finbarr and tells him that she's going to meet Archie and marry him so she can be with their daughter.
Day 8 Missing
Finnbar begs Agatha to prove to Nan that Teddy isn't their daughter.
Chilton suspects the bickering American honeymoon couple at the Bellefort aren't who they seem to be. Nan says she can't go with Finbarr.
Chilton learns that Mrs. Marston, the murder victim, had been a nun at an orphanage and Mr. Marston was a priest. She was Sister Mary Clare, the nun Nan tried to strangle and he was Father Joseph, the priest who sexually assaulted girls at the convent.
Agatha convinces Chilton that even though Nan almost certainly murdered the priest and nun, her actions were justified.
Nan had been told by Bess that Mary Clare and Father Joseph renounced their vows and were getting married, then headed to the Bellefort Hotel to get married.
Bess and Nan made a plan. Bess asked her sister and brother in law to pose as a bickering couple to distract from the plot.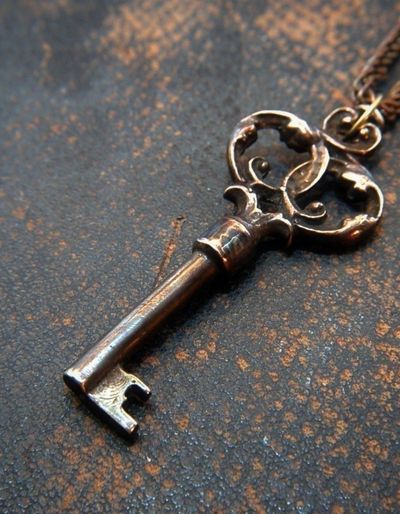 Father Joseph recognized Bess but she injected him with cyanide before he could say anything. Nan murdered Sister Mary Clare by putting strychnine in the cup of tea she brought her. Chilton tells Finbarr what Nan and Bess did and says he'll have to tell the police.
Day 9/10 Missing
Witnesses start to come forward and say they've seen Agatha. Agatha admits that Teddy is adopted. Nan is unsure if Agatha is telling the truth.
---
Day 11 Missing
Chilton tells Agatha that he can't keep covering for her and that she needs to reveal herself. Archie arrives at the Bellefort. He asks Agatha where she was and she says she can't remember. He takes her home.
Archie and Nan get married. Finbarr goes back to Ireland. Agatha goes to get the writing she left from Chilton, but the leaves the status of their relationship unclear. (In real life Agatha Christie eventually marries a younger archeologist.)
---
List of Characters in The Christie Affair
Major Characters
Agatha Christie – thirty-six year old mystery writer who has been married for twelve years. She has a young daughter, Teddy.
Nan O'Dea – an Irish secretary who is having an affair with Archie Christie.
Archie Christie – Agatha's wealthy husband.
Honoria – nanny for Teddy Christie.
Finbarr Mahoney – Nan's first love and the father of her baby, Genevieve
Inspector Frank Chilton – works on the case of Agatha's disappearance
Mr. and Mrs Marston (aka Father Joseph and Sister ) – worked at the convent where Nan had her baby. Left the clergy and married and went on their honeymoon at the Bellefort Hotel.
Lizzie and Donny Clarke (aka Bess and her American husband) – guest and honeymooner at the Bellefort
Mr. and Mrs. Race (aka Bess's sister Kitty and her husband) – bickering honeymooners at the Bellefort Hotel.
Minor Characters
Lippincott – Inspector Chilton's supervisor
Simon and Isabelle Leech – owners of the Bellefort hotel
Detective Chief Constable Thompson – takes the missing persons report on Agatha
Louise and Megs – Nan's sisters.
Colleen – Nan's sister who gets pregnant out of wedlock and dies by suicide.
Miss. Armstrong – guest at the Bellefort
Brunskill – Archie's solicitor
Anna – the Christie's parlor maid
Noel and Ursula Owen – the couple hosting the party that Archie and Nan attend at the time Agatha goes missing.
Donald Fraser – Agatha's new literary agent
Stan– Archie's friend and Nan's employer
---
Spoiler Discussion for The Christie Affair
At first I thought The Christie Affair was going to be a typical women's fiction story about a cheating husband and a cheated-on wife, but this is really Nan's story, the story of the unbreakable bond between mother and child.
I was also fascinated by the way the book took Nan from husband-stealing villain to a deeply sympathetic character. (I don't feel like Agatha Christie came off very well, but it wasn't her story.)
As a mystery of sorts, I thought that aspect of the book was interesting.
At first I didn't understand why the reader was getting so much of Nan's backstory, but to me this book read like a puzzle and I enjoyed slowly putting the pieces together.
As soon as I realized Nan had been pregnant at a home for unwed mothers, things started to make more sense.
The part of the book that got very weird for me was when Agatha was staying in the abandoned house with Finbarr, then Chilton arrived and Nan and they were playing tennis and sleeping together.
Spoiler Discussion and Plot Summary for the Christie Affair: My Questions (possible Book Club Questions as well)
Was Teddy really Genevieve, Finbarr and Nan's daughter? Let's discuss and give me your theory in comments!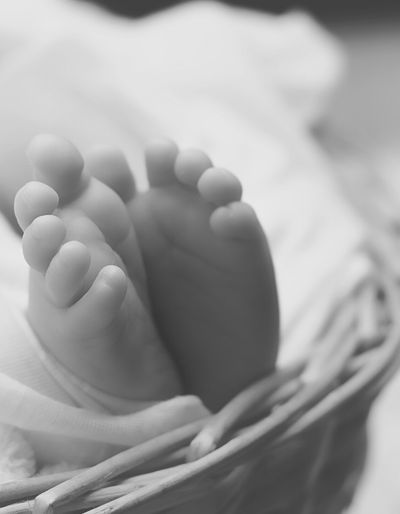 YES, Teddy was Finbarr and Nan's daughter
Nan is convinced that she is, based on the evidence of their shared birthday, Teddy's blue eyes, and the glimpse of the rich man she saw before Genevieve was taken from the convent.
Finbarr seems to want Agatha Christie to convince Nan that Teddy is actually Agatha's biological daughter, but this doesn't work. Agatha eventually admits that Archie "got her a baby."
And am I misremembering or didn't Archie have some connection to Ireland, which would support the theory that he'd go there to adopt, rather than London?
NO, poor Nan was just grief-stricken and wanted to believe she'd found Genevieve.
In the evidence against Teddy being Nan's daughter, Nan also says something interesting toward the middle of the book.
She says that eventually she had another daughter named Rosie, but that "a hundred babies, a thousand, would never make up for the loss of the first." She was presumably a stepmother to Teddy after marrying Archie, so why would she consider Genevieve "lost?"
Maybe she just meant that Genevieve was taken from her and she lost the chance to be her mother? Or maybe she's admitting that she just wanted to find her daughter more than anything and refused to admit that she died, as the convent claimed.
So maybe, in her unbearable grief, she decided that Teddy was Genevieve.
What did you think of Nan's narration?
This kind of omniscient narration where the narrator speaks directly to the reader is very Bronte sisters (Wuthering Heights and Jane Eyre). It's also a technique used in some modern books, like The Book Thief.
Nan is everywhere and knows everything, past and present. Once I finished the book I think it made sense for the story. Also, Nan wanted to be a writer (citing The Great Gatsby as the kind of book she'd write) and this book WAS that.
Do you see any influence of Agatha Christie's books or writing in this book's murder or characters?
I haven't read any Agatha Christie books recently, but if you have I'd love to know what you think. Murder on the Orient Express features more than one killer and a revenge plot.
Does Inspector Chilton remind you of any Christie character (I'd say Poirot more than Miss Marple) but I'd love to know what you think.
As a mystery reader, I feel the book was a little disdainful of mysteries and of Agatha Christie herself. Agatha says of her own writing, "It's all a parlor trick. Shiny objects and red herrings."
There's a feminist slant to this book, but does its admiration extend to Agatha Christie herself? Yes, she was a woman of privilege but the career she built was still very impressive at that time (or at any time.)
---
Will There Be A Movie of The Christie Affair?
According to Nina de Gramont's website …. YES!
Miramax has optioned The Christie Affair for a limited series.
This does not mean that a movie or series is an absolute certainty, because as I've explained in other posts, an option does not always mean a movie gets made. It's a first step only. Once a movie moves from development to production, that's good news!
British writer Juliette Towhidi is writing the adaptation. It's also a positive sign that there is a writer attached.
We will see! Watch this space for more news!
---
Thanks for Reading my Spoiler Discussion and Plot Summary for The Christie Affair
PLEASE leave your comments and questions below! I would love to discuss this book with you. If you are looking for other spoiler discussions, please find my full list here.
If you love mysteries, please consider subscribing to my monthly mystery and thriller newsletter, where I discuss new books and shows that you need to know about, announce new spoiler discussions, and more! You can sign up here!