If you love twisty domestic thrillers, then you've heard of this writing duo. Looking to discuss the ending of The Golden Couple? Want some spoilers? Need a plot summary or a character list? Wondering who killed Tina? Check out my Spoiler Discussion and Plot Summary for The Golden Couple!
Spoiler Discussion and Plot Summary for The Golden Couple!
Let's do this! Here's what is in this Spoiler Discussion and Plot Summary of The Golden Couple so you can find what you need.
Character List for The Golden Couple
Plot Summary for The Golden Couple
What was the Ending of The Golden Couple?
Spoiler Discussion for The Golden Couple
Character List for The Golden Couple
The Golden Couple by Sarah Pekkanen and Greer Hendricks
Avery Chambers – therapist in her 40s who lost her license for spying on her client's wife.
Lana – Avery's stepdaughter
Matthew Bishop – Avery's client; a lawyer
Marissa Bishop– Matthew's wife, who owns a boutique.
Tina – Marissa's high school friend who was murdered by a teacher
Polly – Marissa's employee
Natalie – Matthew's ex
Cameron – Avery's former client
Skyler – Cameron's angry, manipulative ex-wife
Derrick – twenty-something security guy that Avery is having a fling with.
Polly – Marissa's employee
Greg – Lana's boyfriend
Skip– an ex of Avery's who reconnects to spy on her for Acelia AND who also knew Matt and Marissa growing up
Bennett- Matt and Marissa's son
Chris – Matt's father. Matt is fairly estranged from him
Hallie – Matt and Marissa's babysitter
Finley – Avery's client who whistleblew on a pharma company
Renee – Matt's new secretary
Sandra – a client of Avery's who found out that her sister was actually her mother
Rose – a prospective client of Avery's, sent by Acelia
Plot Summary for The Golden Couple
Avery Chambers is an unconventional therapist who promises to change clients' lives in ten sessions. She lost her license for spying on her clients to gain more insight into their lives.
The Matt and Marissa Plot
Avery's new client Matthew has just been blindsided by his wife Marissa's confession of infidelity.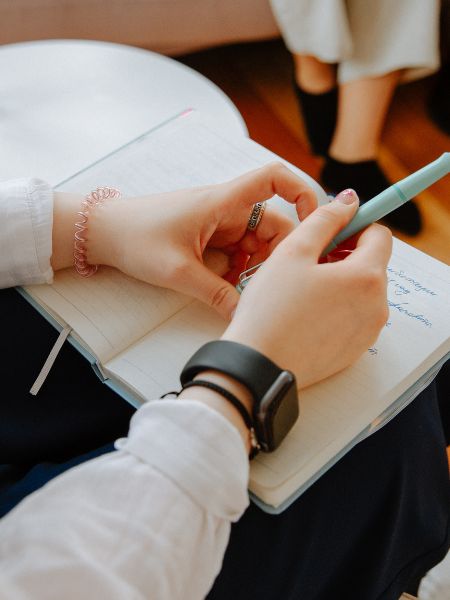 After their session, Avery spends the night with her boyfriend Derrick. She gets an urgent message from Cameron, a client, whose ex-wife just attempted suicide. Avery warns him not to be drawn in by her again.
Marissa goes into work at Coco, her boutique, and can't help thinking of the guy she cheated with.
Avery meets Lana, the daughter of Avery's late husband Paul. Then she heads to Matthew and Marissa's next session. They talk about their families (their son Bennett and Matt's sister Kiki) and Marissa's parents. Marissa receives an anonymous flower delivery at work.
The Big Pharma Subplot
After the session, Avery thinks about her client Finley who had overheard her bosses at a pharma company talk about the deadly side effects of a new drug. Avery offered to call the FDA and anonymously report that the company was hiding this data. Now the company is threatening her.
Marissa tries to investigate the flower delivery but gets nowhere. Then she buys a pregnancy test.
Avery adopts a dog and runs into Skip, a guy she used to date. Skip says he is worried about the guy his "sister" is dating. (Ha – he obviously means Marissa, right?) When she leaves the room Avery finds him snooping in her office.
Tina Murder Subplot
Marissa and Matt head out for the date night Avery assigned them. But then Matthew refuses to go, so Marissa goes alone and thinks about her best friend Tina, who was killed by their high school teacher.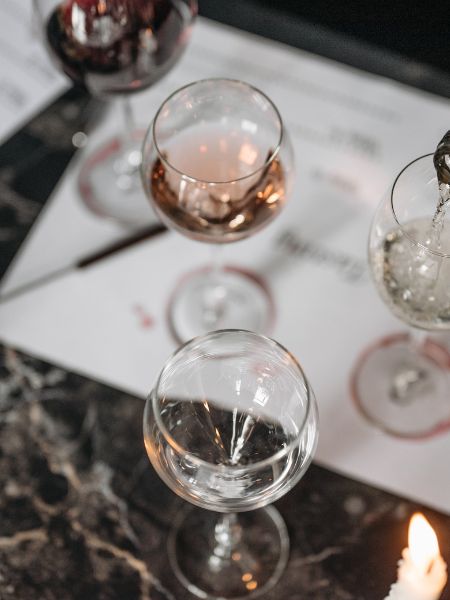 Avery Starts Using Her "Unconventional Methods" on the Bishops
Avery spies on Natalie, Matthew's ex, and then goes to check out the gym where Marissa met her lover. Marissa also goes to the gym to cancels her membership as a sign of good faith to Matt.
When Marissa goes into work, her assistant Polly asks if she can sleep at the store for a few nights. Polly mentions that she saw Marissa's pregnancy test in the trash. The test was negative.
Avery's stepdaughter Lana and her new boyfriend Greg come over. But Skyler, Cameron's ex wife, comes over too and threatens Avery.
Uh oh: Marissa's Keeping a Secret
Matthew and Marissa have another session and Avery is surprised at how much progress they've made on repairing their marriage. After the session, Matthew goes to work and Marissa deliberately spills wine on the couch where she cheated on Matthew. Her mystery lover isn't a guy from the gym, it's someone she's known for years.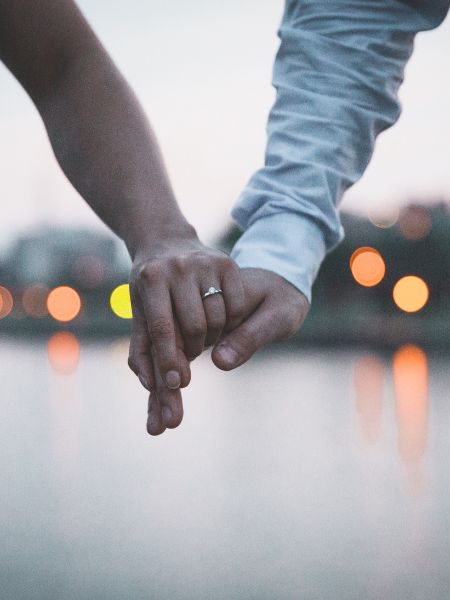 Avery continues to spy on Marissa. She stops by Coco and sees Matthew there talking to Polly. Someone has left Marissa an anonymous note saying "I'm not letting you go."
Matthew leaves for work and Marissa confesses to Avery that her fling was with someone she and Matthew have known for years. She says she can't tell Matthew, but Avery insists she talk to the guy.
Marissa, annoyed at Polly's meddling, tells her to take the week off. She then feels bad and goes to Polly's apartment to speak to her but realizes Polly has lied to her.
What Is Skip Really Up To?
Avery is accosted again by a creepy guy from the pharma company. She wonders how he knew where she'd be and realizes that Skip looked at the appointment book when he was snooping in her office.
Avery is further distressed when someone lets the air out of Lana's tires. Was it Acelia, the pharma company? Or was it Skyler? Derrick helps her prove it was actually Skyler.
Marissa makes up with Polly, who suggests that she look at the security footage and try to find out who left the note and sent her the flowers.
Marissa looks at the footage and recognizes Ray, a local homeless guy, who said a man asked him to leave the note and gave him gloves, which Marissa recognizes as belonging to her mystery lover.
Avery sends Marissa to surprise Matt at work. Avery goes to Coco. When Polly is distracted, Avery searches her bag and finds the "I'm not letting you go" note that was left for Marissa.
At Matt's office, Marissa is surprised that he has a new secretary, Renee. Avery follows Polly to a restaurant and at that moment, Matt's secretary comes to pick up a takeout order for him, as this is his usual place.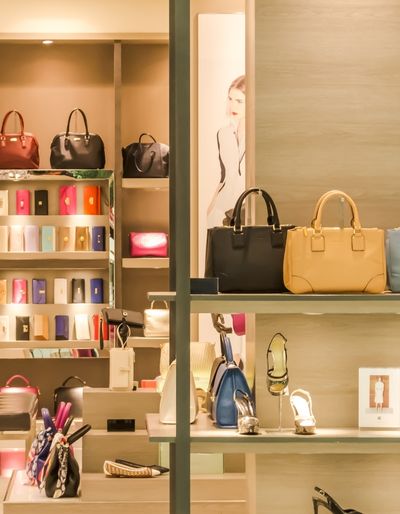 Late at night, Renee calls looking for Matt. Marissa is frantic when the hospital calls and says Matt is being treated after being assaulted. Marissa texts Polly and asks her if she can watch Bennett.
Did Avery Kill Her Husband Paul?
Avery gets a letter from the insurance company that they are investigating her husband's death. An anonymous whistleblower reported that she euthanized him.
Avery meets with Marissa and Matt. He says that Polly called and asked to meet with him and then called him when he was in the hospital. Avery resolves to find out the identity of the man Marissa slept with, and also talks to Polly, who watched the security footage and tells Avery about it.
Avery has a new client, Rose, who is actually another plant by Acelia sent to threaten her.
The Many Faces of Skip!
Avery goes to see Matt and Marissa and meets one of their oldest friends … Skip ?!?
Avery is rattled. She met Skip right after she made the whistleblower call and now he's both a) an old friend of Matt and Marissa and b) probably connected to Acelia. Avery is certain that Skip is also c) Marissa's mystery lover. Skip has been very busy!
Marissa recalls how she knew Skip and Tina growing up. Skip is d) connected to Tina! After a night of drinking games, Tina was dead.
The Connecting Factor Between Everything is… Skip!
Skip meets Avery and admits sleeping with Marissa and then sending her to Avery, hoping Avery would get her to leave Matt. Also, Skip is convinced Marissa is pregnant with his baby. Avery confronts Marissa who denies being pregnant.
Matt meets with Avery and tells her about a surprise he's planning for Marissa. Avery says that he and Marissa need to keep their distance from Skip and Natalie. Matt tells Avery that Tina was in love with Skip.
Marissa goes to Coco to confront Polly and Natalie is there too. Polly admits that Natalie told her to apply for the job at Coco. Matt calls and tells Marissa he thinks someone broke into his office.
Avery investigates Matt's father Chris and finds out he's been hanging around with Skip, and that Chris asked Skip to spy on her.
Marissa asks Matt why he gave Skip an fake alibi for Tina's murder. She admits cheating on Matt with Skip.
Matt calls Avery, furious and upset about Marissa's betrayal. Avery's running with her dog and runs into Skip.
What is the Ending of The Golden Couple?
The Real Villain is … Matt!
Matt and Marissa are home alone. She's been desperately trying to win him back, but suddenly she is terrified of him. She realizes that Matt knew about Skip all along.
Matt was the one who told Skip that Marissa was pregnant. He injured himself for sympathy. Skip shows up at the house and Matt pulls out a gun.
Meanwhile, Avery also realizes that Matthew had been lying all along and made a plan with Skip. They snuck into the Bishop house together. Skip distracted Matt, then when Matt got ready to shoot Marissa and Skip, Avery shot him first.
Avery realizes that Matt's father Chris works for Acelia, and asked Skip to befriend her. Matt is the one who killed Marissa's friend Tina. (Why? It's not clear, but we discuss it in the comments below).
Avery tells Chris that he needs to make the investigation into Paul's murder go away.
Spoiler Discussion for The Golden Couple
What did you think? I thought The Golden Couple has a lot of twists and turns and really kept me guessing. There were so many characters that I kept changing my mind about who was up to something.
Most of the characters were a sort of mix of conniving and well-meaning. Avery had no boundaries but generally meant well. She was sort of half-therapist, half-detective.
Marissa really misread her husband, which was a bit weird!
Skip did seem sinister but I suspected that was a red herring.
I liked that aspect of the story. I was less sure about the Acelia subplot, which did add some suspense to the story but also left me with a lot of questions. How did Acelia know that Avery was the anonymous whistleblower, yet be completely unaware that she got the information from Finley, her client?
I wish the Tina murder had been better incorporated into the plot.
Yes, it's mentioned, and I remember thinking: that's random; I bet it comes up later. To me, it could have been its own book and it just sort of felt thrown in here.
We don't get many details at all and the whole Matt-Skip-Marissa-Tina thing doesn't get explained until the end. That's probably to keep the secret that Avery's Skip was also Marissa's lover, but I think that reveal could and should have been made sooner.
Only revealing at the end that Matt was a murder left a lot of suspense on the table.
Most of the book is just about Matt and Marissa's marriage issues. I think if Tina's murder had been better incorporated and we were left deciding if Skip did it or Matt, the book could have been WAY more suspenseful.
I'm not sure what we're supposed to think of Chris, Matt's father.
Marissa thinks that Matt is ashamed of him, but it seems more likely that Matt knows that Chris knows he's a murderer. When he comes to fix the Bishops' car, he makes a remark about cleaning up other people's messes. But then theres's the weird incident with Bennett and Chris and the knife. Was Chris the one who reported Avery to the authorities for her involvement in Paul's death?
So many questions and I want to know what YOU think!
Please tell me in comments!
---
Thanks for reading This Spoiler Discussion and Plot Summary for The Golden Couple!
Find all my spoiler discussions here on Armchair Book Club! I also have an alphabetical list of Spoiler Discussions.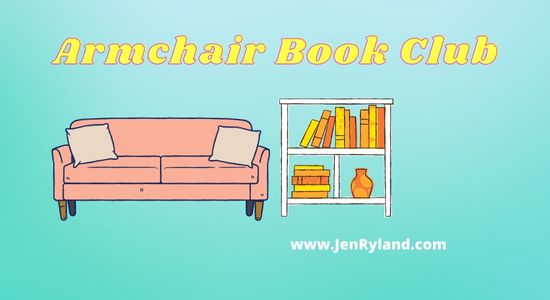 Do you have questions? Thoughts? Please leave them in comments and don't forget to subscribe to the comments if you want to know what I (and other) think!
Promises