Did you read the Paris Apartment and need a character list or a plot summary? Want to discuss the ending? You're in the right place! Welcome to my Spoiler Discussion and Plot Summary for The Paris Apartment.
Spoiler Discussion and Plot Summary for The Paris Apartment
If you don't want spoilers, don't read further and check out my Review of the Paris Apartment
Here's what's in the post:
List of Characters in the Paris Apartment
Plot Summary for the Paris Apartment
Ending of the Paris Apartment Explained
Spoiler Discussion for The Paris Apartment
List of Characters in The Paris Apartment
Ben Daniels– a writer/journalist living in Paris
Jess – his half-sister
Sophie and Jacques Meunier – live in the penthouse of Ben's building. Sophie is having an affair with Ben.
Mimi – Young, dark hair, dresses in black. Is the biological granddaughter of The Concierge and the adopted daughter of Sophie and Jacques.
Camille – Mimi's flatmate. Secretly in love with Dominique.
Nick Miller– Ben's friend and neighbor and a fitness fanatic. Is actually Nick Meunier, Jacques's son and Sophie's stepson.
Antoine – The "Parka Guy," he's abusive to his wife, Dominique. He's also the son of Jacques, the stepson of Sophie, and the brother of Nick.
Dominique – Antoine's wife, who is in love with Camille.
Commissaire Blanchot – The police officer who takes Ben's missing persons report. He's also a customer at Jacques and Sophie's sex club.
The Concierge – She watches over the building. Came to Paris to track down her daughter who fell into sex work and got pregnant. Her daughter had a baby, Mimi, who was adopted by Jacques and Sophie.
Theo – He's an editor at the Telegraph. Ben is working with him to expose Sophie and Jacques's sex club and he tries to help Jess find Ben.
Irina – The striking woman with dark hair and a mole. She's a dancer and sex worker at the club.
The Building – okay, it's kind of a character! 12 rue des Amants is a small, fancy Parisian apartment building, with a lion's head door knocker and a cobblestone courtyard.
---
Plot Summary for The Paris Apartment
This is LONG – I'm trying to keep it as succinct as possible and have cut scenes where a character is just reflecting on something not that important.
Prologue: Ben is in his Paris apartment, smoking and typing. Someone buzzes his intercom, then comes up the stairs and unlocks the door. Ben knows the person, who seems to have a weapon.
Ben's sister Jess arrives in Paris to see Ben, but he isn't answering texts and doesn't seem to be at his apartment.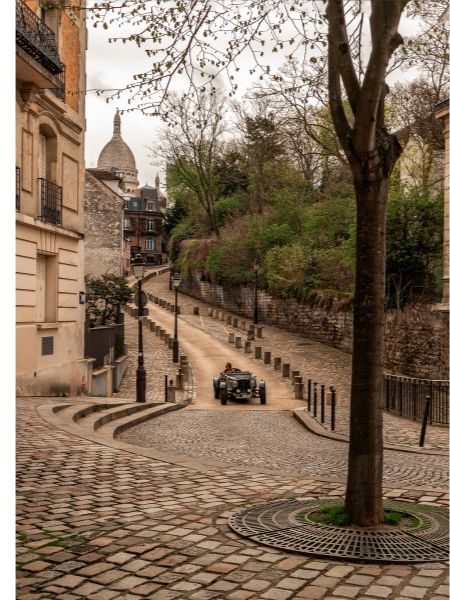 In her penthouse apartment inside Ben's building, Sophie hears someone knocking. She reflects that when Ben moved into the building, he destroyed everything.
Jess meets a guy in a parka who seems to know Ben but tells her to fuck off. (Okay….)
By watching parka guy enter the building, Jess gets the access code. She finds Ben's apartment and picks the lock with her earring. She looks around Ben's apartment and finds the card of a newspaper editor Ben wanted to pitch a story to. Ben has a cat and Jess notices that the cat has blood on its paw. 
Jess falls asleep and wakes to hear an argument in the courtyard. It's the guy in the parka arguing with a woman. Jess rushes down to help her. The woman says she was fighting with her husband. She tells Jess the building is evil.
The next morning Jess finds Ben's St. Christopher's medal on the floor, its chain broken. She finds Ben's keys and goes out to get food. A woman in the boulangerie drops a note written in French.
Mimi sees Jess and recalls watching Ben arrive for the first time. Jess knocks on her door and asks if she's seen Ben. Camille, Mimi's flatmate, shows up and says that Mimi saw Ben yesterday.
Sophie meets Jess on the stairs and Jess realizes she is the one who dropped the note. Sophie recalls Ben moving in and then receiving a blackmail note. She asks the concierge to keep an eye on Jess.
Jess decides to text the newspaper editor and see if he knows anything. Then she sees a door behind the sofa. She opens it and finds a stone staircase that has a spyhole into each apartment.
She gets down to the basement, which has a wine cellar, and realizes she's locked in.
Ben's friend Nick lets her out and invites her up to his place. He and Ben met at Cambridge and he's the one who suggested Ben live there. He tell her that the Gestapo used the cellar to hold prisoners during the war.
Jess asks about a photo of Nick and Ben that was taken in Amsterdam. Nick was working as an investor in tech startups and now he's between jobs. They exchange phone numbers.
Back at Ben's, finds a mysterious metal card, blue with a fireworks pattern. Theo, the newspaper editor, reaches out to her and they meet up at a cafe. He says that Ben was working on a story about riots in Paris, but had another great scoop.
Theo and Jess listen to the voicemail Ben left for Jess and can hear him talking to someone who just entered the apartment.
Mimi thinks about her interactions with Ben and then finds a blood encrusted knife in the dumbwaiter.
Jess decides to call the police but struggles to communicate in French. As she walks home, a striking young woman with dark hair and a mole on her face tells Jess she needs to find Ben. Then she runs off.
Jess searches the apartment and finds a notebook of Ben's with notes about "Le Petite Mort." She falls asleep and someone comes in and steals the notebook. (Really?)
Flashback – Ben tries to reason with his attacker. He's bleeding. He worries about Jess.
Nick runs into Jess and offers to come with her to the police as a translator. Jess tells Nick that she's had a little trouble at work and does not want to give the police her personal information. At the police station, Nick talks to the police but Jess can't be sure what he is saying.
Sophie recalls hosting a party where Dominque and Ben disappeared to the roof together.
Jess is back at the apartment, eavesdropping on the penthouse. Sophie invites her in for a drink. Jacques collects guns with bayonets attached and one is missing.
Mimi and Antoine are there, deep in conversation. Mimi (to herself) recalls her weird obsession with Ben, watching him and painting him. Nick arrives to join the party and takes Jess to the roof garden.
Nick tells Jess that he and Ben traveled across Europe together. Again, Nick internally reflects on some bad experience with Ben in Amsterdam. Jess asks him what happened but he doesn't want to talk about it.
They return to the penthouse where Jess snoops in the bedrooms. She finds something that looks like a wine accounting sheet. She also finds an old Russian passport belonging to Sophie. Then she finds a photo of Jacques, Sophie, and Nick with Antoine and Mimi.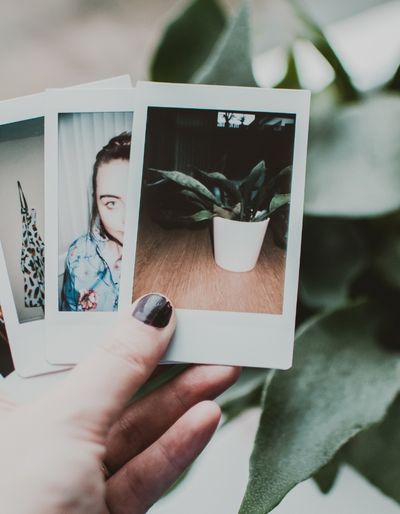 After the party ends, Sophie thinks about her stepsons, Antoine and Nick, and her daughter, Mimi.
Back at Ben's apartment, Jess wonders why Nick didn't tell her the truth about his family. She opens a book and finds some more pages of wine accounting and a note written by Ben saying that the numbers didn't make sense and to ask Irina about it.
There's a Halloween party in the building and Jess decides to disguise herself and go. She asks people at the party about her brother. Pretending to need the bathroom, she borrows the key to Mimi and Camille's flat. In Mimi's room she finds a painting of Ben with the eyes removed. Then she realizes she's been drugged.
Mimi reflects on watching Ben meet up with a striking woman with dark hair. Sophie thought Ben was the blackmailer, but he wasn't. Also, Sophie was having an affair with him. Nick also made out with Ben.
Jess wakes up back in Ben's apartment. Theo calls Jess and says he found out what the fireworks card is and asks her to meet him.
Mimi reflects that she was the one who drugged Jess.
Flashback – someone watches a body being carried from the building.
Jess leaves to meet Theo and is accosted by the Concierge, who takes Jess to her apartment to tell her to stop looking for Ben. Jess notices a photo of a young, dark-haired woman: the concierge's daughter.
Theo makes Jesse dress up in a tight dress and heels and they go to a secret club called Le Petit Mort where phones aren't allowed and silk masks are mandatory. Most of the guests are men and there are nearly nude female dancers performing. Jess recognizes one of the dancers as the dark haired girl with the mole.
Sophie, Nick, Antoine, Mimi, and Jacques all meet to discuss their predicament, but it's still unclear what that is. The concierge reveals that her daughter, Elira, died in childbirth. It seems likely that Mimi is her child.
Camille tells Mimi she's in love with Dominique, Jacques' wife, and that they are moving in together. Mimi recalls breaking into Ben's apartment, figuring out his computer password and finding a document about her parents' wine inventory/prostitution ring.
Ben comes back so she hides and sees Sophie come to the apartment and have sex with Ben. She is horrified and afterwards she destroys her paintings of him.
What is actually going on at Le Petit Mort in The Paris Apartment?
Theo and Jess talk to Irina, the dark-haired dancer, who tells them the club has a secret room for special rich guests. Because paying for sex is illegal, the men pay exorbitant amounts for wine and get the sex free.
Sophie was apparently a former dancer/sex worker in the club. Theo tells Jess this is a big story, especially if establishment figures are involved.
Jess is angry that he cares more about the story than Ben. Theo and Jess get caught in a street protest and seek refuge in a bar where they also have sex. Theo asks her not to go back to the apartment. They are headed to the Metro when Theo gets arrested by cops who plant drugs on him.
Antoine tells Sophie he figured out about their prostitution business. He is the one blackmailing his stepmother. He tells her that he knows about her affair with Ben.
Sophie recalls that Ben knew about her past as a sex worker and about how she got Mimi. It seems like the Concierge's daughter was a dancer/Sex worker at LPM who got pregnant. The baby was Mimi.
The Ending of the Paris Apartment Explained
Where Was Ben in the Paris Apartment?
Jess returns to the building and finds the Concierge lying in the courtyard, gravely injured. Jess wants to call the police but realizes she never got her phone back from Le Petit Mort.
The injured Concierge insists that she doesn't want an ambulance or the police.
Inside, Jess confronts Nick and Antoine, sure that one of them did it. She grabs a knife and menaces Antoine, causing him to fall down the stairs. She runs to the top floor of the building to hide, where she finally finds Ben's body.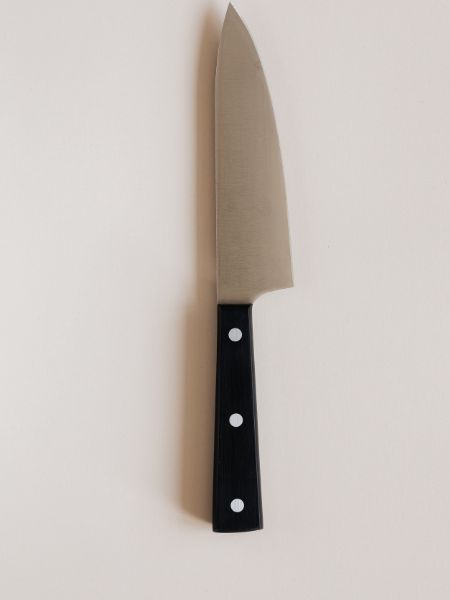 Yes, Ben has been in the building the entire time!
What Happened to Ben in The Paris Apartment?
The night Ben vanished, Mimi remembers holding a canvas cutting knife, covered in blood. Sophie remembers cleaning up the scene (and Mimi) with the help of the Concierge.
Jess realizes Ben is alive. Nick is shocked as he remembers burying him, with Antoine's help. Mimi remembers seeing her father hit Ben with a bottle of wine. She ran to help Ben, stabbing Jacques with the knife.
Both Ben and Jacques were injured in this melee, but Jacques died.
Sophie then pretended Jacques was alive. She told his sons he was on a trip and used his phone to text them. She has been nursing Ben in the attic. Jacques is the one that Nick and Antoine buried. Jess asks Sophie to let her go, and Sophie says she can't do that. Jess promises Sophie she won't go to the police.
Epilogue: What Happens to the Characters in The Paris Apartment?
Keeping her promise to Sophie, Jess took Ben to the hospital and told them he had a moped accident. He is now out of the hospital and recuperating.
Jess and Ben discuss his article about LPM and the fact that the sex workers will get deported. They decide to make Sophie the center of the article.
With Theo's help, they pressure Sophie to pay off the girls before the story goes to print so that when the club shuts down after the story comes out, the girls have options.
The Concierge vanishes after stealing some valuable items (and Benoit the dog!) from Sophie's apartment.
The Concierge is headed to the south of France, perhaps to meet up with Mimi, who is recuperating there. Antoine shoots himself to avoid being arrested. Ben stays in Paris, while Jess heads to Italy.
Where is Ben's cat?
Did you like The Paris Apartment?
Wow, that was a long plot summary!
What did you think? I liked the premise and the multi-person cast. I enjoyed the fact that Jess was a stranger in a new country, trying to figure everything out.
There were definitely some good twists, like the body swap. In some ways this reminded me a little of The Weekend Away, with someone on vacation trying to solve a disappearance.
But I also thought The Paris Apartment could have used even more tension and suspense.
I felt kept in the dark too long and thought that too much of the book happened in the past. A lot of the chapters were just characters thinking about things that already happened, namely that "When Ben moved into this building, he ruined everything. Everything!"
Also, I suspected that the book's secret either had something to do with Nazis (due to the history of the wine cellar) or something sex/prostitution related, because of all the clues in Sophie and Jacques' apartment, like the photos of the naked women, the mentions of the red light districts, etc.
I wish it had been something else, like Nazi looted art or something. The sex club situation was kind of icky and I was disappointed.
What happened to Ben and Nick in Amsterdam?
Given the book's plot about sex workers and the fact that Amsterdam is known for its red light district, where sex workers advertise themselves in storefronts, I thought there was some connection between Ben and Nick's trip to Amsterdam and the sex club. Was it just that the two of them had a fling there? Did I miss something?
Tell me your thoughts on the book in comments, and let's discuss!
Thanks so much for reading my Spoiler Discussion and Plot Summary for The Paris Apartment
If you are looking for other spoiler discussions, please find my full list here. If you love discussing books, please consider subscribing to my weekly email about new posts AND/OR my monthly mystery and thriller newsletter, where I discuss new books and shows that you need to know about, announce new spoiler discussions, and more! You can sign up here!