Did you read A Flicker in the Dark by Stacy Willingham ? Do you want to discuss suspects, twists, and the ending? Need a list of characters or a plot summary of in A Flicker in the Dark? Confused or just DYING to talk to someone who's read the book? Come join our Spoiler Review and Discussion for A Flicker in the Dark
In the 1980s, I read ALL the scary books by authors like Thomas Harris, Dean Koontz and Patricia Cornwell, so I was super-excited to try this 2022 book A Flicker in the Dark.
This post contains affiliate links.
Table of Contents for Spoiler Review and Discussion for A Flicker in the Dark
List of Characters in A Flicker in the Dark
Plot Summary for A Flicker in the Dark
Suspects: Who Did It?
A Flicker in the Dark: The Ending Explained
Spoiler Discussion for A Flicker in the Dark
List of Characters in A Flicker in the Dark
Chloe Davis (32) – a psychologist
Cooper Davis (35) her older brother
Richard/ "Dick" Davis – their father, in prison for murdering six girls
Mona Davis – Chloe and Cooper's mother
Daniel Briggs (37) – Chloe's fiancé
Theodore Gates – her father's lawyer
Shannon Tack – her best friend
Lacey Teckler – Chloe's patient, gone missing
Riley– Shannon's stepdaughter, who also goes missing
Aaron Jansen– New York Times reporter … or is he?
Melissa – Chloe's office manager
Detective Michael Thomas – Baton Rouge PD
Officer Doyle – Baton Rouge PD
Bert Rhodes, Lena's father, who was sleeping with Chloe's mother.
Tyler Price, Cooper's friend (later pretending to be Aaron Jansen)
The Breaux Bridge victims :
Lena Rhodes
Robin McGill
Margaret Walker
Carrie Hollis
Jill Stevenson
Susan Hardy
Tara King (possible)
The Baton Rouge Victims:
Aubrey Gravino
Lacey Teckler
Riley (rescued)
---
Plot Summary for A Flicker in the Dark
Dr. Chloe Davis, a therapist, is seeing her final patient of the day, Lacey Deckler. After she finishes up with Lacty, Chloe gets a phone call from Aaron Jansen, a New York Times reporter who wants to talk to her about her father, who is apparently in prison. She hangs up on him.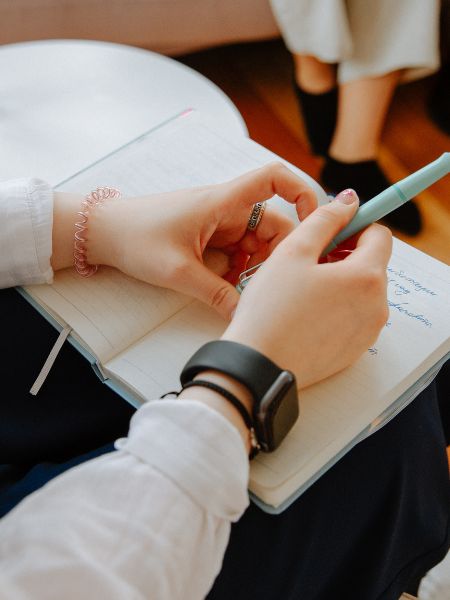 Chloe now lives in Baton Rouge. The summer Chloe was twelve and growing up in Breaux Bridge, Louisiana, a total of six girls disappeared.
Chloe goes to pick up some Xanax she prescribed for her fiancé, Daniel, which is actually for her. She arrives home to a surprise engagement party planned by Daniel.
The next morning, Daniel leaves on a business trip. Chloe sees a news report about a missing Baton Rouge girl, Aubrey Gravino. She remembers the day her father was arrested.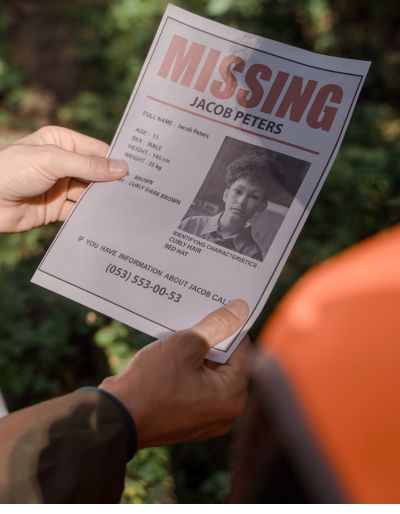 Chloe then joins the search party for Aubrey, during which one of the searchers finds an earring. This leads Chloe to recall finding a belly button charm belonging to Lena, of the missing girls, in her father's closet. After this, her father's lawyer came to the house and told her mother that her father was going to accept a plea deal.
---
Suspect #1: Cooper Davis
Her father just rolls over and confesses? Could he be protecting someone else? Like Cooper?
---
Her father's lawyer reminds Chloe's mom that there was physical evidence found in their home and that there were rumors that he was also responsible for the disappearance of another girl, Tara King. Chloe's father agrees to take the police to the bodies.
When he takes them to the location, they find physical evidence but no bodies, and the assumption is that alligators ate them. Hmmmm…. to me, no bodies and Dick just agreeing to plead guilty is a HUGE red flag.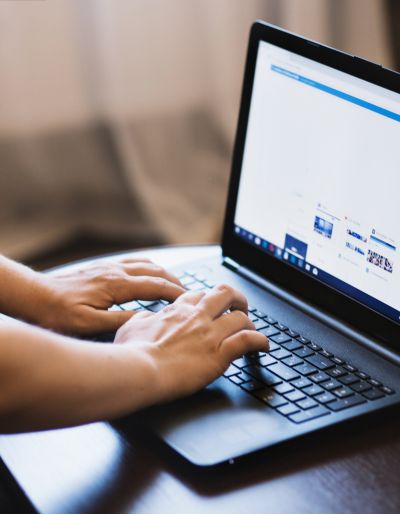 Chloe Googles Aaron, the reporter, and recalls another interview she'd given years ago in which the reporter revealed that Chloe's mother had several affairs, one with the father of a missing girl, Lena. An alert comes on her phone that Aubrey Gravino's body has been found.
Suspect #2: Daniel Briggs
Chloe recalls her first date with Daniel.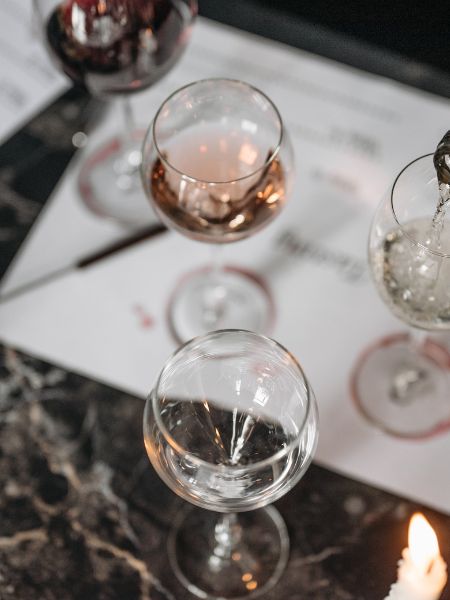 I'm suspicious of Daniel now. Did he know who she was and engineer their meet cute at the hospital?
On another date, a month later, Chloe told Daniel all about her father. And he tells her he loves her. (WHAT?) Daniel also says that his thirteen year-old sister Sophie went missing (presumably in Baton Rouge) the same year that the six Breaux Bridge girls disappeared. Well, that's not weird….
Daniel's sister ALSO mysteriously disappeared? Okay, he's on my suspect list. Or he's out to find out the truth about his sister.
---
Chloe arrives at work to find her assistant, Melissa, in tears. Another girl is missing: Lacey, Chloe's patient.The police arrive to ask Chloe questions about Lacey.
Chloe goes to visit her mother, who has been in an inpatient health facility since she attempted to take her own life when Chloe was twelve. Mona tried to hang herself after her husband was sentenced to six life sentences in prison.
Now she's barely able to speak. Chloe tells her mother that these missing girls are bringing her back to twenty years ago. Her mother's nurse said that a man with glasses visited her mother. Chloe forces the staff to let her see the guestbook and confirms that the visitor was Aaron, the reporter. 
Suspect #3: Aaron
Creepy criminals (at least in fiction) are known to try to insert themselves into the investigation. So maybe that's what Aaron is up to.
Chloe reluctantly agrees to meet Aaron for coffee and is rattled when Aaron suggests that Aubrey's death and Lacey's disappearance on the twentieth anniversary of the other missing girls could have something to do with her father. He thinks it's a copycat who won't stop.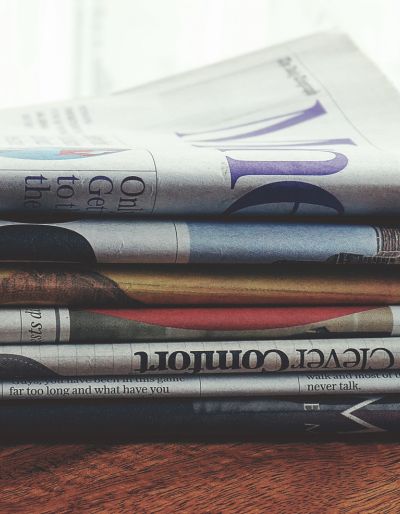 Chloe recalls that the police had come to a complete dead end in the Breaux Bridge cases until she came forward with her box of evidence that she found in her father's closet.
The box had Lena's belly button ring, plus items from the other five girls. She also told police she saw her father coming out of the swamp with a shovel. (Okay, that's another point for Cooper as a suspect!)
At home, Chloe tells Daniel about her conversation with Aaron. Daniel is supportive, but freaks her out by putting his hands on her neck during sex. The next morning, the police call Chloe to say that Lacey's body was found in the alley behind her office.
They want her to come and look at the body. The police mention that Lacey had Valium in her system and Chloe says that she prescribed medication but that Lacey wouldn't have take it yet. Chloe tells the police that she remembers Lacey wearing a bracelet, but it's missing.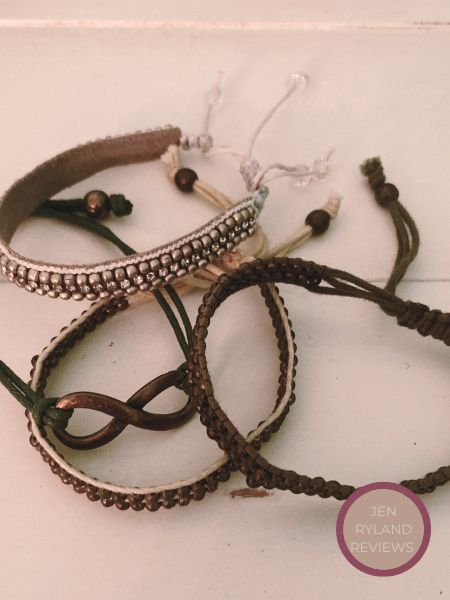 Chloe calls Aaron and asks him to meet her. He confronts her about a photo online showing her at the search party. She admits she lied and tells him a story about Lena teaching her how to jimmy open doors with a credit card.
She also tells him about Lacey's missing bracelet and says that the police didn't release details about her father taking jewelry from the victims. Aaron asks her if there's anyone she can think of who might be the copycat and she says Lena's dad, Bert Rhodes.
---
Suspect #4: Bert Rhodes
Does Bert really make sense as a suspect? It's a no from me. He was clearly devastated by his daughter's death, so why would he kill more girls?
---
Chloe recalls that there was gossip that her father killed Lena as payback for her mother's affair with Bert Rhodes. She looks Bert up and he now lives in Baton Rouge and still installs alarm systems for a living. She calls Aaron, who tells her to talk to the police, but she isn't ready to have them probing in her life.
Bert Rhodes turns up at her door. (Daniel saw her looking him up on the company website and thought she was researching alarm systems.) Bert recognizes her and says how much he hates her father.
Chloe goes to see Detective Thomas. She tells him about the victims' missing jewelry and Bert Rhodes but he doesn't seem convinced.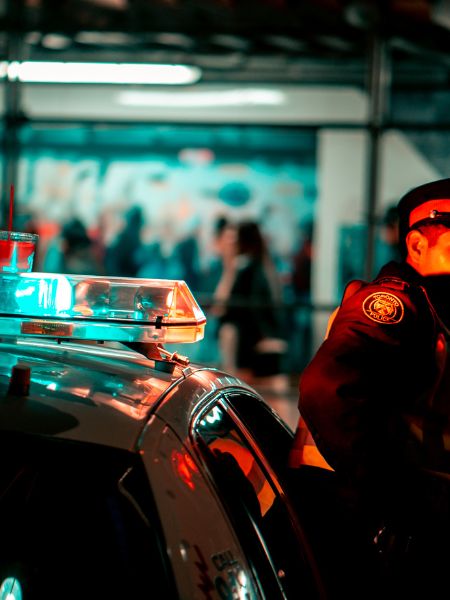 Cooper comes over and she argues with him. Then she drinks too much and dozes off. She wakes up from a nightmare to the alarm going off, runs around looking for Daniel's gun and finds Aubrey's missing necklace. Daniel is home and he's the one who set off the alarm. She puts the necklace back.
---
Daniel is feeling like a red herring to me now…
I was on the Daniel train for a while, but there's so much evidence that I'm feeling like this is misdirection.
---
The next morning, the necklace is missing. Chloe wonders if she imagined it. Cooper calls and says their mother is refusing to eat, so she and Daniel drive to the nursing home. Chloe thinks her mom can communicate by finger tapping so she clears the room and asks her to spell out what's bothering her. Her mother spells D-A before they are interrupted.
Daniel takes Chloe kayaking past the estate where they are holding their wedding and she realizes she does remember Aubrey. Her grandparents own the venue.
Chloe probes Daniel's alibi the night of Lacey's murder. Melissa says Daniel showed up to the surprise party at the last minute and went to take a shower. The timeline could work. She lies to him and says she's going away for a couple days to attend her bachelorette party in New Orleans.
Detective Thomas shows up at Chloe's office and says that Bert Rhodes wants a restraining order against her. He asks her about Ethan Walker, her college boyfriend.
Chloe was convinced Ethan murdered her roommate when actually they were hooking up behind her back. Detective Thomas tells her that only Chloe's DNA was found on Aubrey's earring.
Chloe leaves work and meets Aaron at a motel. She tells him her new theory: that the copycat killer started copying her father's crimes years ago. She takes Aaron to visit Dianne Briggs, Daniel's mother, where she finds an article about her father in Daniel's old room.
Things fall apart when Daniel's mother recognizes Chloe's engagement ring as one that her daughter Sophie was wearing when she disappeared. Dianne gets hysterical and Aaron and Chloe flee.
Back in the motel, Chloe shows Aaron the receipts she stole from Daniel's briefcase. He's visited the town where her father in in prison and as a pharma rep, has access to drugs like the ones found in Lacey's system.
He urges her to go to the police and she explains the Ethan incident. Aaron says he believes her and they sleep together.
Chloe wakes up hours later, alone. Her phone is filled with missed calls and messages including one from Shannon saying her stepdaughter Riley is missing. Also one from Daniel saying he knows she lied about where she was and that he's moving out.
She goes home and watches the security footage of her house and sees Daniel caressing Aubrey's missing necklace. Chloe wants to save Riley and starts driving to Breaux Bridge.
She heads to her childhood home and, after using Aaron's press badge to jimmy open the door just as Lena showed her, finds Riley there with Aaron.
Aaron tries to tell her he went there to look for Riley but she notices that the press badge is peeling. Aaron isn't really Aaron. He is trying to explain his involvement in all this to Chloe when she pulls a gun out of her purse and shoots him. All he is able to say is that "He made me do it."
---
Whoa I did not see that coming? Could Chloe be the copycat killer?
Could Chloe have killed Aaron/Tyler to shut him up?
---
Chloe is at the Breux Bridge police station trying to explain how "Aaron" ended up dead at the childhood home. The police tell her that Aaron is actually Tyler Price, who grew up in Breaux Bridge. They think he killed the three girls in Baton Rouge, but it doesn't explain why Chloe thinks she saw Daniel with Aubrey's necklace. Detective Thomas says maybe he was holding something else.
Chloe goes home and Daniel shows up. He swears he didn't kill his sister. His father was abusive and he helped her disappear to keep her safe. IS HE TELLING THE TRUTH?
Suspect List for in A Flicker in the Dark
My thoughts about each suspect are also above, but here's my take:
COOPER: I was HIGHLY suspicious of him from the get-go. The fact that Chloe's father, supposedly a devious serial killer, decides to plead guilty to all the murders when there are NO bodies to be found was a HUGE red flag for me. HUGE. I thought he was both the original killer AND the copycat.
BERT: He never really worked for me as a suspect. Yes, he was a crappy person who cheated on his wife, but he seemed truly broken after the death of his daughter.
DANIEL: He seemed like too obvious a red herring, with his missing sister and his access to drugs, and his mysterious business trips.
AARON: I was slightly suspicious of him as a possible serial killer, but didn't ever think he could be Fake Aaron.
CHLOE: I thought it was possible that she was the copycat. But I was still #TEAMCOOPER for all of it.
Who is the Breaux Bridge serial killer and who is the Baton Rouge copycat in A Flicker in the Dark? The Ending Explained
The Breaux Bridge serial killer is Cooper, whose father took the fall for him.
Cooper shows up and Chloe asks him about his friend Tyler. Chloe accuses Cooper of the original six murders. Cooper hid the necklace in their closet.
The box of jewelry that Chloe found years before was hidden by Cooper and their father found it. Both her parents knew and were protecting Cooper. Tara King was Cooper's first victim. Lena figured it out and Cooper killed her to keep her quiet, then when he kept getting away with it, just kept on killing. When their father whispered "be good" as he was taken away, he was talking to Cooper.
The Baton Rouge serial killer is Aaron/Tyler, who recreates the original murders, encouraged and tutored by Cooper.
Cooper helped Tyler recreate his murders with the new girls. Aaron (actually Tyler) was the copycat. Cooper tries to convince Chloe to let the past stay in the past.
As Cooper confesses, Detective Thomas (and Daniel) are watching though footage from Chloe's security camera. Chloe has also drugged Cooper with pills, just like Aaron/Tyler drugged her the night at the motel.
Chloe's mother wasn't trying to spell Daniel. She was trying to spell Dad. Go see Dad, apparently. But I'm not sure if she'd spelled D-A-D that Chloe would have understood the message.
Daniel had been visiting Chloe's dad in prison, trying to get to the truth.
Months later, Chloe visits Sophie and gives her the ring back. Chloe's father is getting out of prison.
Spoiler Discussion for A Flicker in the Dark 
I was pleased to have guessed half of the solution. I was suspicious of Cooper all along. The book repeatedly said how charming and great he was. Then I found it weird that even though the police found no bodies, Chloe's father confessed and was sentenced to prison. I suspected he was protecting someone, like Cooper.
I didn't guess that Aaron was really Cooper's creepy friend Tyler. Having Aaron be a killer was a good twist!
My Questions About A Flicker in the Dark
Why did Tyler pretend to be Aaron? Did Cooper know? He must have, because he had to be the one who approved Aaron to be a visitor at the nursing home. What was the purpose of Tyler pretending to be Aaron, as Chloe didn't even remember who Tyler was?
What happened to the original six bodies? Why did Tyler leave the bodies to be found rather than hide them? I guess Chloe and Cooper's dad decided to hide the bodies to protect Cooper. Were they then eaten by alligators?
Why didn't Cooper kill Daniel? Chloe says that Cooper knows that Daniel is onto him. If Cooper is a remorseless serial killer, why didn't he kill Daniel? He does try to throw suspicion on Daniel by planting the necklace in the closet, but why not just kill him.
Why did Cooper convince Tyler to commit the Baton Rouge murders rather than just do it himself? And why the twenty year gap? Why would Cooper stop killing people for twenty years and then decide to get another person to kill on his behalf?
---
Please leave a comment! Also if you want to see what others think about your comment DO NOT FORGET to subscribe to the comments on this post. You can unsubscribe any time!
---
Looking for other spoiler discussion posts? Find a list of my most popular discussion posts here!