Welcome to another social media made me do it spoiler discussion. I'm in a Thriller Fans group on Facebook and a bunch of people recommended this one. Here's my Spoiler Discussion for Hidden Pictures!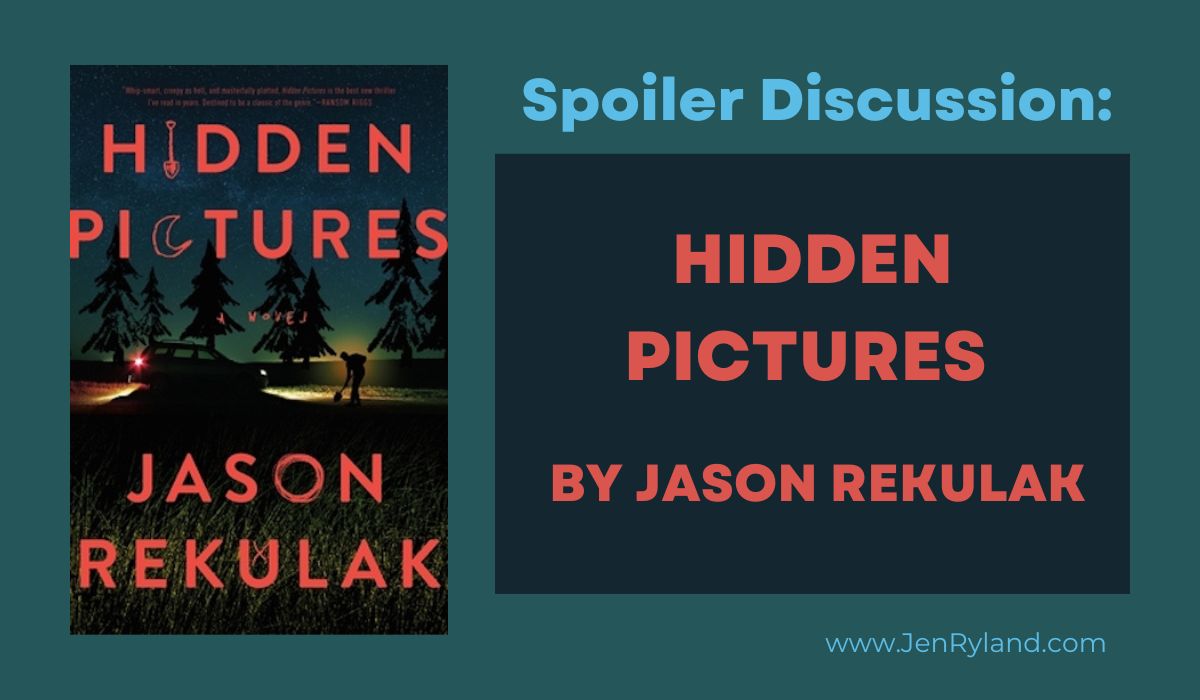 Spoiler Discussion for Hidden Pictures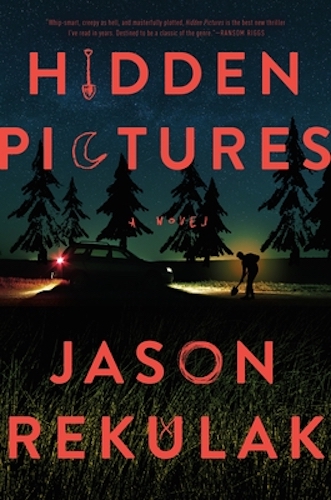 Here's a table of contents for this post:
Plot Summary for Hidden Pictures
Who is Anya in Hidden Pictures
What is the meaning of the pictures in Hidden Pictures
What is the ending of Hidden Pictures
Spoiler Discussion for Hidden Pictures
---
Plot Summary for Hidden Pictures
Mallory Quinn is a former addict who is in recovery. She was recommended for a nanny job by Russell, her sponsor.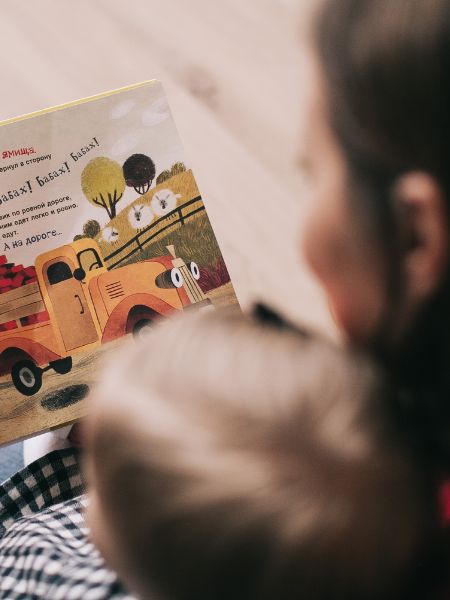 The couple, Caroline and Ted Maxwell, are friends with Russell's sister. They have a five year old son, Teddy, who seems very shy and loves to draw. He tells Mallory he has an imaginary friend, Anya.
Ted is clearly worried about Mallory's history of addiction, but Caroline insists they hire her.
Mallory moves into a small guest house on the property that Ted and Caroline have recently renovated.
The Maxwells have a lot of rules for Teddy that prohibit junk food, photos of him on social media, and screens. They also give Mallory a taser.
Mallory meets Adrian, the Maxwell's landscaper, who is about her age.
She also meets Mitzi, the Maxwell's odd and nosy next door neighbor. Mitzi tells Mallory that in the late 1940s, an artist named Annie lived in the guest cottage on the Maxwell's property, until she mysteriously disappeared.
Teddy is still drawing nonstop. When Teddy is alone in his room, Mallory hears him talking to someone.
Teddy starts drawing strange pictures for Mallory
Teddy draws a picture of a person burying Anya after he stole her little girl.
Mallory wonders if "Anya" could be Annie and goes to get more information from Mitzi, who tells her that the cottage was splattered with blood but that Annie was never found. Mitzi offers her ouiji board as a way to contact Annie.
Mallory shows Teddy's parents a drawing he did of a woman being murdered and dragged through a forest. Caroline and Ted blame the Grimm's fairy tales they read to Teddy.
Mallory snoops in Teddy's bedroom, looking for more drawings. She doesn't find any, but does find some in the trash. These look much more accomplished than Teddy's usual pictures and include a picture of rabbit.
Mallory tells Adrian all about Teddy's drawings and the story of Annie. She thinks Annie is using Teddy to draw the story of her murder.
Paranormal Activity
Mallory finds more drawings that someone has put inside her cottage: a hot air balloon, a female artist, and a girl watching the artist paint. She hides a baby camera in Teddy's room but sees only static. When she tries to enter the room, it seems like someone is holding the door closed.
Adrian volunteers to babysit so Mitzi and Mallory can try the ouija board. Mitzi gets angry at Mallory, accusing her of moving the planchette to spell a bunch of letters. Adrian's mom, a librarian, finds a book of Annie's paintings. They are abstract; nothing like Teddy's drawings at all.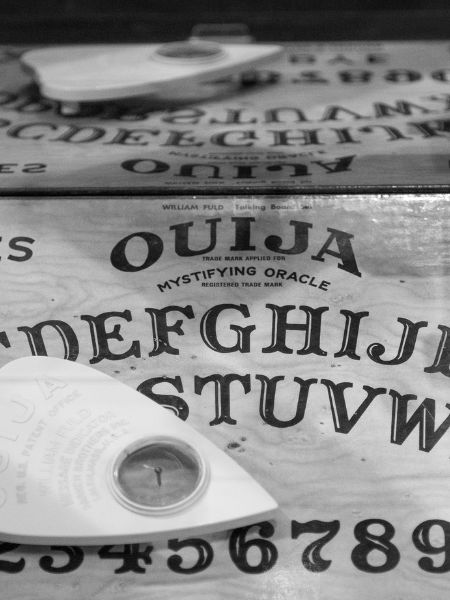 Mallory comes home from a date with Adrian to find Ted drunk, lying in her bed in the cottage on top of some of her lingerie. She's super creeped-out but gets him back to the house.
The ghost of Anya possesses Mallory
Caroline gives Teddy a tablet so he won't draw. As she is watching Teddy, Mallory falls asleep for four hours and wakes up to find that she's drawn scenes of the little girl, the artist, and an angel. The Maxwell's force Mallory to do a drug test and tell Adrian that Mallory has been lying to him about being a college student.
Caroline tells Mallory that she drew the angel pictures because of her guilt at a car accident that killed her sister. Mallory was driving. Then the Maxwells fire Mallory.
Mallory recalls how, after a sports injury, she got hooked on painkillers. After her sister's death, she abused both Oxycontin and heroin.
Adrian tells her that someone left a drawing of a woman being strangled on his desk at home.
What do the pictures mean?
Adrian and Mallory start arranging the pictures: a hot air balloon, a woman painting the balloons, a young girl nearby. The girl sees a rabbit and follows it into the woods. She's approached by an angel. Someone chases them. Then a man arrives. He drags the artist's body through the forest, and dumps her in a hole.
Mallory and Adrian sneak into Mitzi's house to find a piece of paper that has the letters that the ouija board spelled out. The police arrive and question them about Mitzi's death. Mitzi was found in her nightgown in the woods.
The ouija letters translate to Hungarian: beware thief, help flower. "Anya" is not really the ghost's name, but means mother in Hungarian.
Anya is NOT Annie!
Adrian and Mallory have finally tracked down a relative of Annie's who drops a bombshell: she wasn't murdered. She staged her disappearance so she could be with the man she loved, who was Black.
Mallory goes to Ted and Caroline's to get her things and they offer her some tea. She notices another drawing of the angel using what looks like a taser. She asks Caroline and Ted about that, and about the fact that Teddy is a biological female. Suddenly things start making sense to her: Teddy was kidnapped by Caroline and Ted and disguised as a boy.
Caroline hits Mallory over the head with a wine bottle. Mallory is stunned but tries to fight back. In a struggle with Caroline, she sees a tattoo on her back of angel wings.
Mallory wakes up tied into a chair. Caroline comes up to her and Mallory realizes she's going to stage her death as an overdose.
She tells Caroline that she knows Caroline killed a woman and stole her daughter. Mallory says that Teddy remembers a white rabbit.
Who is Anya in Hidden Pictures?
Caroline finally explains the story of "Anya." She tells Mallory that she and Ted were unable to conceive a child. Caroline met a Hungarian woman named Margit, an artist with a young daughter named Flora.
One day Caroline finds Margit painting at a hot air balloon festival. She's not paying attention to Flora, who starts chasing a rabbit. Caroline follows Anya into the woods. Margit comes chasing after them and Caroline tases her. But Margit has a seizure and dies.
This can't be true, as Flora drew someone strangling her mother. Let's discuss this in comments.
Caroline gets Ted to help her bury the body. After Margit's body is found, everyone is searching for Flora.
Teddy is actually Flora!
Ted and Caroline disguise Flora as a boy. A year later, the ghost of Margit started visiting Teddy. They hired Mallory to distract Teddy. When Mitzi started to put the pieces together, they killed her.
Now they have to kill Mallory. Caroline administers her a dose of heroin and fentanyl. Mallory thinks she sees Margit in the afterlife, but then she regains consciousness to see Ted. He says he's in love with her. and that he wants them to can run off together.
What is the ending of Hidden Pictures?
Caroline shows up with a gun and shoots Ted. She tells Mallory to get a knife from the drawer. She'll pretend that Mallory attacked her with the knife and Caroline shot her in self-defense. But Ted lunges for Caroline and Mallory runs. She grabs Teddy out of bed and they take off.
In the woods, Mallory finds a piece of a broken arrow as a weapon. She and Teddy climb a tree. Caroline tries to get them down, but Teddy jumps out of the tree and starts stabbing Caroline with the arrow.
Just like Margit used to use Teddy to make drawings, Margit uses her daughter Flora to stab the woman who stole her daughter. The police arrive to find both Ted and Caroline dead and Teddy/Flora covered in blood.
Flora is returned to her biological father. Months later, Adrian and Mallory go to visit Flora, but she has adapted to her new life and doesn't really seem interested in talking to them. But as Mallory is leaving, Flora runs up and hugs her.
Spoiler Discussion for Hidden Pictures
What did you think of this one? I enjoyed reading it.
I liked that there were plenty of clues:
"Teddy" insisting on wearing the same purple shirt every day
Caroline giving Mallory the taser
Mallory being prohibited from putting photos of Teddy on social media
Caroline's tattoo
The school calling over and over about Teddy's records.
I didn't mind the paranormal element
I'm all for a good ghost story and I liked the spooky feel of the book.
It didn't make a lot of sense to me that Margit would haunt Flora, who was so young and couldn't really do anything to solve her mother's murder. Why not send messages to Mitzi? Or haunt Caroline, who killed her?
Was Caroline telling the truth?
Do you think Caroline's story about the taser is true? Flora/Teddy clearly drew pictures of someone strangling her mother. I think Caroline had to be lying.
---
What are your questions and thoughts about this book? Tell me in the comments! I reply to all comments and I'd love to hear what you think!
Want more spoiler discussions? You can check out the home of my Armchair Book Club and an alphabetical list of Spoiler Discussions!