Have you read The Collective by Alison Gaylin? Need a plot summary? Looking for spoilers? Want to discuss the ending of The Collective? You are in the right place: my Spoiler Discussion for The Collective by Alison Gaylin!
In this Post:
Character List for The Collective
Plot Summary for The Collective
Ending of the Collective Explained
Epilogue to the Collective
Spoiler Discussion for The Collective
Character List for The Collective by Alison Gaylin
Camille Gardner– main character and a bereaved mother who has lost a child.
Matt – Camille's ex-husband
Emily – Matt and Camille's daughter, who died tragically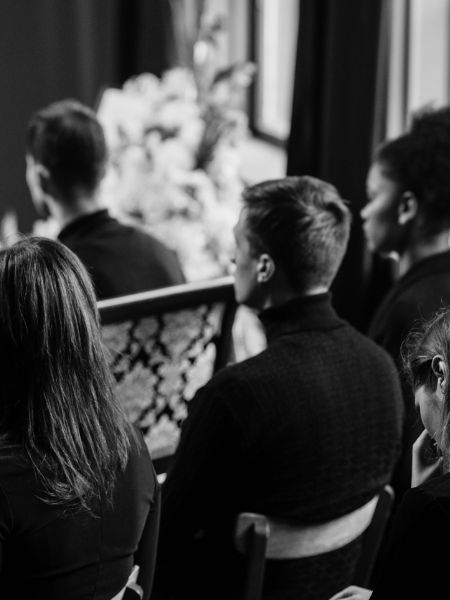 Harris Blanchard – the college student who assaulted Emily and left her in the woods
Lisette Blanchard – mother of Harris
Reena – police officer who arrests Camille after she disrupts the Brayburn awards ceremony
Joan Lowell – Camille's former therapist, who died in a fall a year before
Luke – an actor and the recipient of Emily's donor heart
Glynne – Camille's interior design client
Edward Duval – a man the Collective assigns Camille to watch. He and his wife, Natalie, are later murdered by the Collective.
Ashley Shawger – he sells Camille a knife and later gets murdered by the Collective for his part in killing a boy in a hunting "accident"
Violet Langford – mother of the son killed by Ashley and a member of the Collective
Wendy/Dianne – a member of the Collective paired with Camille. It turns out that she's spying on Camille and is actually
(Real) Wendy Osterberg – Murdered by the Collective, who staged her suicide. Before her death, she was rambling about a plot to kill the boy who bullied her son to death.
Gary Kimball – a billionaire rapist murdered by Camille and Wendy on orders from the Collective.
Natalie Duval – wife of Edward Duval. Murdered by the Collective to keep her from going to the police.
Penelope Chambers – member of the Collective and friends with Glynne. A drunk driver killed her twin sons. She gave Camille the Niobe business card. She also helps fake Wendy/Dianne kill Camille.
Sheila – Wendy's sister-in-law who (fake) Wendy says is an FBI agent. Probably just a ruse to test Camille.
Plot Summary for The Collective
Camille Gardner is heading to a Brayburn College awards ceremony in Manhattan. She reflects on the tragic death of her teenage daughter, Emily. At the presentation ceremony for Harris Blanchard's humanitarian award, Camille flips out and screams "murderer!"
The police arrest Camille and charge her with disorderly conduct. She's furious and devastated that Harris has moved on and avoided blame for Emily's death. Meanwhile, Camille relies on pills and alcohol to numb her pain.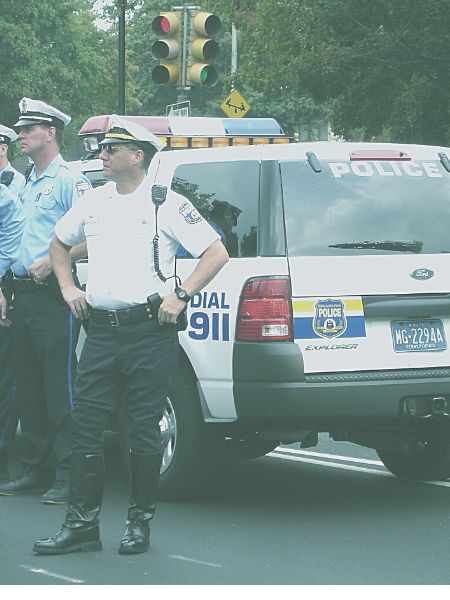 Camille's friend Luke picks her up from the police station. He asks her when she will stop being obsessed with the Blanchard family. (Camille: Never?) A woman comes up to Camille and gives her a business card, information on a group for "people like us." The card just has one mysterious word printed on it: "Niobe."
Luke is Emily's heart transplant recipient and lets Camille stay at his place that night. The next morning he kindly suggests Camille watch the video circulating online of her at the ceremony. He thinks she needs to sort herself out. Camille says the outburst was the result of a bad reaction between anti-anxiety meds and alcohol.
Camille heads home to upstate New York, where she watches the video, then cuts and dyes her hair. On her computer, Camille receives an invitation to join a Facebook group called Niobe. She joins and realizes the group is comprised of women who have all lost children to violent or wrongful deaths. 
Finally, Camille shares Emily's story. She was fifteen and went to a college frat party to meet up with a new guy, Harris. Emily was found in the woods, nearly frozen. Before dying, she said she'd been sexually assaulted. Harris claimed they'd had a consensual encounter and that then she'd gone off with a stranger.
Camille recalls her therapist, Joan. She relied heavily on Joan after Emily's death and during the trial, when the defense questioned Emily's reputation and Harris's frat brothers claimed they saw her go off with a bearded stranger. But Camille can't rely on Joan anymore. Joan died after falling down her staircase late one night. Camille visits Emily's grave and finds flowers with a Niobe business card.
Matt, Camille's ex-husband, calls her. He mentions seeing a news item that the vigilante killer of a black teenage boy died when his gun went off. He tells her it's karma. Camille messages the boy's mother, who is in her Niobe group. Someone sends her a link to a site on the Dark Web that leads to a secret "Kaya" chat group.
Camille joins a new subgroup of Niobe
On the Kaya chat, Camille posts that she wants Harris Blanchard dead. Then she gets a private message asking her if she really wants that to happen. She learns that there is a collective of mothers who exact revenge on those responsible for their children's deaths, with multiple women taking a small part in each vengeance plot. The message instructs Camille to reveal the name of her child's killer, and then she will be given a job to do.
Camille sends Harris Blanchard's name to then Collective. She receives a package in her mailbox. She has to buy some items at Walmart, buy a knife, then mail all of it. Camille does this and is officially part of the Collective.
Kaya assigns more jobs to Camille, one of which is to watch the movements of an older man driving a silver Porsche with MD plates. Camille decides to figure out who he is, and learns his name is Edward Duval.
Camille questions the Kaya chat about one of her assignments, helping carry out the murder of Ashley, the man she bought the knife from. They shut her down and, after some research, she learns that Ashley was responsible for a hunting accident that killed a young man. Camille recognizes the man's mother, Violet Langford. She's also a member of Niobe.
Camille goes to speak to Violet in person. She asks Violet how she feels now that her son's killer is dead. Violet feels glad; she tells Camille that Nathan might have been gay and that she feels that's why his killer targeted him. She says all of their childrens' killers deserve to die.
The head of Kaya gives Camille a new assignment: watch The Bachelor and attend a public viewing party at a nearby bar. Luke seems surprised at Camille's new pastime, but she tells him she needs to move on. At the viewing party, Camille meets Wendy, a fellow member of Kaya. Wendy becomes tipsy and argumentative and the hosts kick Wendy and Camille out of the party. Camille realizes that Wendy isn't really drunk, just pretending.
Camille Commits a Murder
Their instructions are to drive to a remote area and switch cars. The new car is a Mercedes and, as they drive, Wendy tells Camille about her son, who was bullied to suicide. The two of them realize there is someone in the trunk and that they are supposed to push the car into a lake. Afterwards, they agree to stay in touch and create a secret code that means one of them wants to meet.
When the guy they drove into the lake is reported missing, Camille learns his name was Gary Kimball. Some people theorize he staged his own disappearance to avoid sexual assault and trafficking charges.
Harris Blanchard is also dead, of hypothermia and alcohol poisoning on a ski trip with some college friends.
Camille starts to feel conflicted about the Collective. She goes to Harris Blanchard's funeral, but a woman there from the Collective tells her to leave right away. Camille talks to some protestors at the funeral, who tell her that Harris was a rapist.
Camille receives another assignment, to say hello to a man leaving a cemetery. She does, and realizes it's Dr. Duval, the same guy in the silver Porsche she was asked to watch.
Duval asks why Camille is following him, and accuses her of being "one of them." Then a truck crushes him to death. The responding police officer recognizes Camille and tells her that Dr. Duval's daughter died after being hit by a hit and run driver three years ago, and then his wife committed suicide.
Researching the Duvals, Camille doesn't find anything he or his family might have done to warrant punishment by the Collective. She theorizes that Duval's wife, Natalie, was in the Collective after the death of their daughter.
Camille thinks that maybe Natalie told her husband about the Collective and that the Collective killed the Duvals to silence them. The head of Kaya tells her that, forty years ago, Duval was the ringleader of a gang of kids who bullied a boy to death, and that Kaya is not responsible for Natalie's death.
Camille finds a tracking chip on her car. She removes it and goes to pay her respects to Dr. Duval's family.
His sister says that Duval and his wife were arguing, and that she doesn't think Natalie killed herself. She also says that Duval had leukemia as a child and wasn't allowed to play with other kids. Camille realizes that he couldn't have bullied a boy to death. He and Natalie were killed because they wanted to expose the Collective.
Alarmed, Camille sends an SOS message to Wendy. She's almost run off the road by someone she's sure is a member of the Collective. A police officer pulls her over and warns her to stop endangering the Collective. She thinks of Joan, her former therapist, and how she'd call her in the middle of the night.
Wendy arrives and Camille tells her about the Duvals and the chip on her car. Wendy says there is nothing they can do, and that Camille needs to stop asking questions. Camille recalls that Wendy's sister-in-law is an FBI agent and suggests they talk to her. Wendy said they need more evidence and gives Camille a burner phone so they can communicate.
Camille thinks that Violet Langford is the head of the Collective. She goes grocery shopping and recognizes a woman following her as the one who gave her the Niobe business card.
Camille does research and realizes that woman, Penelope, is friends with Glynne, one of Camille's graphic design clients.
She frantically tries to reach Wendy, even going to her house. Wendy's husband says she died six months ago. He says Wendy committed suicide after their son died. Before that, she was rambling about a plot to kill a classmate of their son's who bullied him.
The Ending of The Collective Explained
Camille goes hiking to dig up a gun that she bought to kill herself after Emily's death, then buried. She'll need it to protect herself. As she's digging, Penelope shows up. Camille's phone rings. It's Luke, who says he received a weird email from her, and that "Wendy" is there with him.
Penelope forces Camille into her house at gunpoint. Luke is there with the woman Camille knows as Wendy. She is the head of the Collective. Camille begs "Wendy" not to hurt Luke. 
Wendy, whose name is actually Dianne, says that she holds Camille for the death of her daughter, Joan. Joan was Camille's therapist.
Camille called Joan in the middle of the night, causing her to groggily fall down the stairs. Dianne/Wendy lets Camille decide if she or Luke should die. Dianne/Wendy gives Camille drugged orange juice and then pushes Camille down the stairs.
Epilogue of The Collective
Luke reflects on the birth of his baby and his sadness over Camille's death. Luke is at the hospital, visiting Tamara, a organ transplant donor who was injured by a drunk driver. He meets Tamara's mother, Billie, and watches a woman press a business card into her hand.
Spoiler Discussion for The Collective
What did you think of this one?
To me, The Collective was kind of like a bigger, crazier version of Strangers on a Train. You know, that Patricia Highsmith book that Alfred Hitchcock made into a movie? Two guys meet on a train and decide to swap murders so that each of them will have an alibi and no motive.
I did not see the twist of Camille being a target of The Collective coming, so kudos to Alison Gaylin for surprising me!
I didn't think her "crime" (calling her therapist in the middle of the night) rose to the level of murder, but it was a good twist for sure.
Do you have comments or questions? Do you want to point out plot holes or things that bothered you? What did you like about the book? Speak up in comments!
Looking for more spoiler discussions? Come on over to the Armchair Book Club, pull up a chair, and let's chat! My alphabetical list of Spoiler Discussion Posts is here.