Have you read The House in the Pines and are completely lost and confused? Here is a character list, plot elements, the ending explained, and a Spoiler Discussion for The House in the Pines.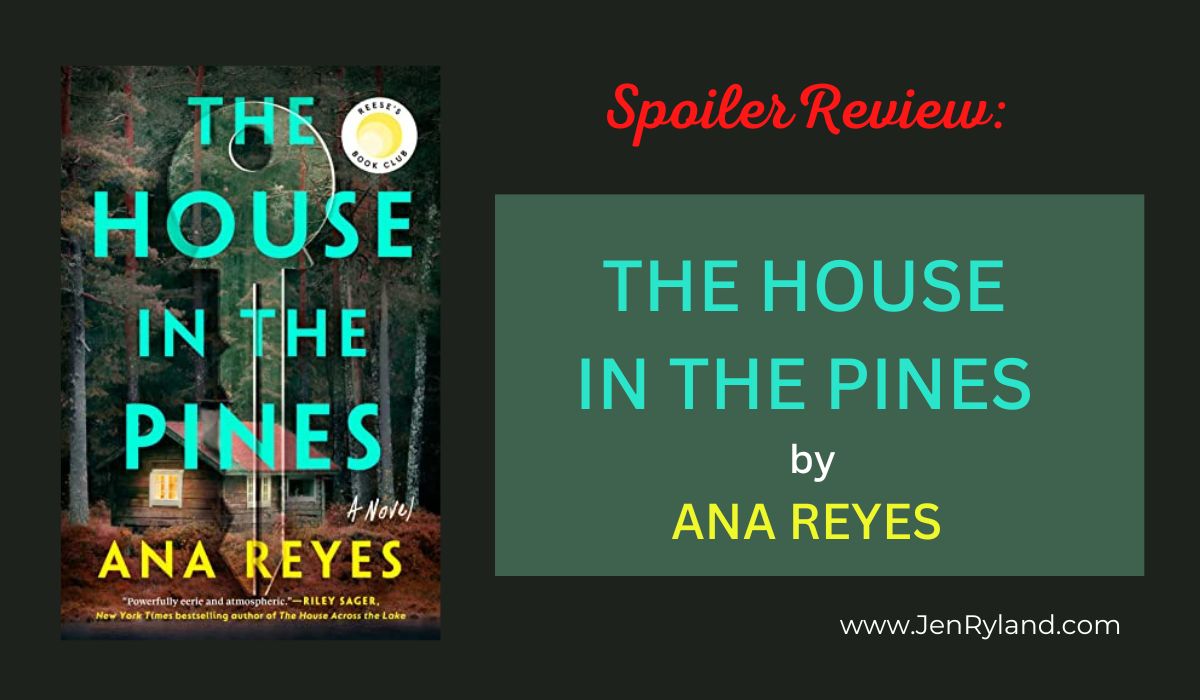 As an Amazon Associate I may earn from qualifying purchases made through links on this site.
---
Guide to the Spoiler Discussion for The House in the Pines
Character List
What Happens and My Comments
Spoiler Discussion for The House in the Pines
Ending of The House in the Pines, Explained
---
Characters in The House in the Pines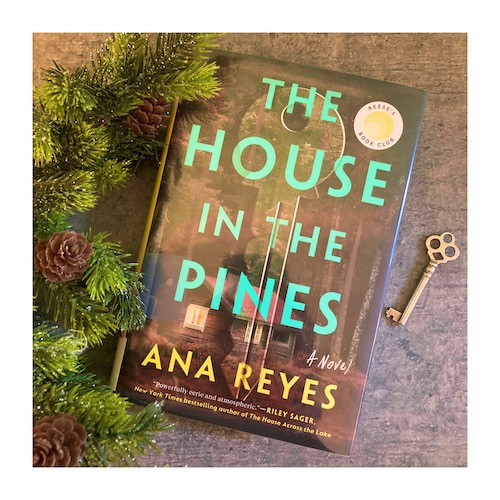 Maya: a Gen Z who is a Klonopin addict after the tragic death of her best friend.
Frank Bellamy: mysterious librarian, attracted to young dark haired women, possibly a psychic murderer.
Dan: Maya's law student boyfriend
Wendy: Maya's college friend and pill dealer
Aubrey: Maya's high school friend who died
Christina Lewis: second Pittsfield MA murder victim
Brenda: Maya's mom
Dr. Barry: Maya's psychiatrist whom she saw after Aubrey's death
Lisa: Brenda's sister, who died due to mental illness/drug abuse
Jairo: Maya's father. Wrote a book called "I Forgot I Was the Son of Kings"
Oren Bellamy: Frank's father, a former psych professor and now a clinician.
---
Plot Elements of The House in the Pines
(My thoughts in italics).
First, there's a prologue about a crumbling house that disappears.
---
Main character Maya has insomnia and wonders how to get more Klonopin, which she's been addicted to since the death of her best friend seven years ago. She washes her pills down with gin.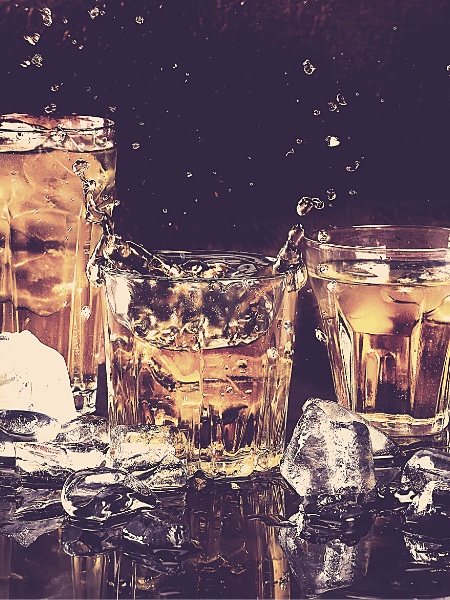 Maya is worried that going off the pills might give her hallucinations.
We will see that worry is the LEAST of her problems!
She has a dream about Frank's cabin.
When Maya wakes up, she finds a video on social media of a woman dropping dead in a diner in Maya's hometown of Pittsfield, Massachusetts. There's a man in the video with the woman. Maya is shocked to recognize him as Frank, the older guy Maya was involved with in high school.
Somehow I find it funny (in a good way) that Maya's "for you" Youtube recommendations are the inciting incident.
Aubrey, Maya's best friend, also dropped dead for no apparent reason the summer before Maya went to college. Aubrey had also been talking to Frank when she died for no apparent reason, and Maya is convinced the Frank killed her.
I find the idea of someone dropping dead for no reason like a story you tell at a sleepover or the plot of a 2000s movie, like The Ring.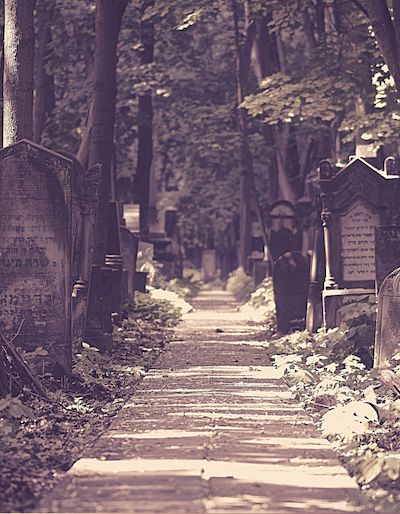 Maya shows the Youtube video to her boyfriend, Dan. He thinks the girl who died looks like Maya. Maya tells Dan that the victim is Christina Lewis. Maya thinks Frank killed both her and Aubrey.
Maya's aunt Lisa had a severe mental illness and self-medicated with vodka and drugs. She died in her 20s.
Did Lisa know Frank? Just checking.
Maya, stressed by this YouTube revelation, goes to dinner at Dan's parents house and gets so drunk that she throws up.
I am so confused at this point. Is this a murder mystery, a paranormal, an unreliable narrator thriller, an addiction recovery story, a metaphor about religion and renewal, or the story of a teenager being groomed and abused by an older man? (Spoiler: all of them.)
Maya tells Dan she needs to go back to her hometown of Pittsfield, Massachusetts and talk to people in the diner where Christina died. Like all heroines in thrillers who go back to their hometowns to solve a years-old small town murder, Maya is inexorably drawn back into danger.
---
A waitress at the murder diner tells Maya that Christina was staring past Frank at something in the corner before she died. An empty booth. A ghost.
Well, Maya was seeming like a legit detective for about five minutes but then we're back to ghost murder.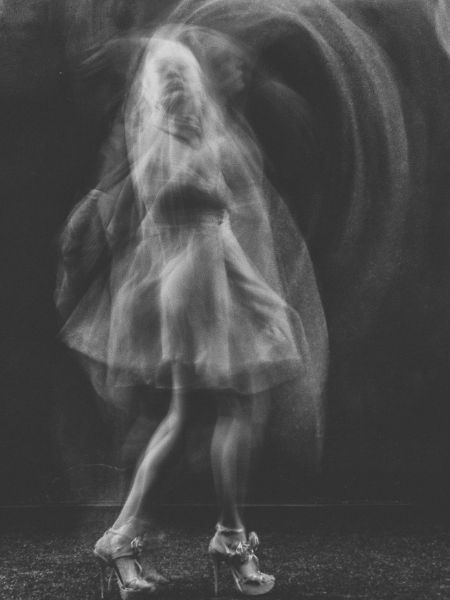 Maya tells her mom that she's afraid to tell Dan about her drug addiction. Maya's mom is worried about her daughter going off the drugs, as she says benzo withdrawal makes people paranoid.
The past: Maya met Frank at the Pittsfield library after she returned from Guatemala for her grandmother's funeral.
Okay, so Frank is a librarian and possible psychic murderer who hits on high school girls.
After the funeral, Maya's grandfather gave her a book that her father was writing called "I Forgot I Was The Son of Kings." Maya takes it home to Pittsfield and starts to translate it. Frank tells her he has been to Guatemala as well.
Me, okay: Frank is probably lying, but maybe the secret is in the book? Maybe Maya's father's book is cursed and kills everyone who reads it?
At her mom's house, Maya thinks someone's getting into bed with her and imagines hearing the phone ringing.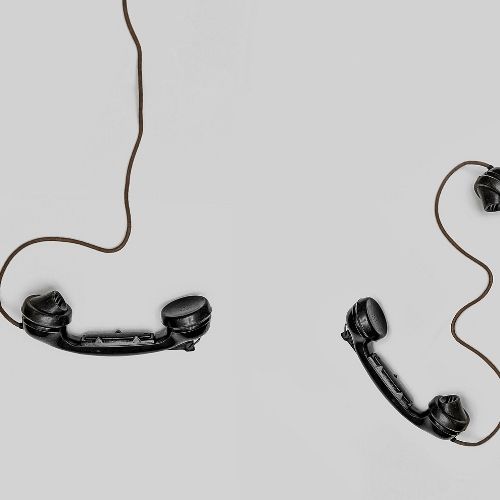 In the past, Frank takes Maya out on a date. She tells him he's moving to Boston for college. On the date with Frank, Maya blacks out and loses hours of time, coming to with dirt on her hands and knees.
Wow. Okay, a CRIMINALLY BAD DATE HERE. Is Frank drugging her? My other big problem with this book is that I can never tell if I'm in the past or the present.
In the present, Maya tracks down Steven, the administrator of a Facebook page in memory of Christina, the YouTube murder victim.
Maya tells Steven she thinks Frank had something to do with both Christina and Aubrey's death.
Stephen tells her he didn't like Frank either. He says that Christina was an artist (and an addict) and he thinks that Frank was Christina's new drug. Stephen also thinks Christina's drug use damaged her heart, which might explain her death.
In the past, Frank takes Maya to his house in the pines. Someone calls Frank "Gary." Maya finds a mixtape made for Frank by someone named Ruby.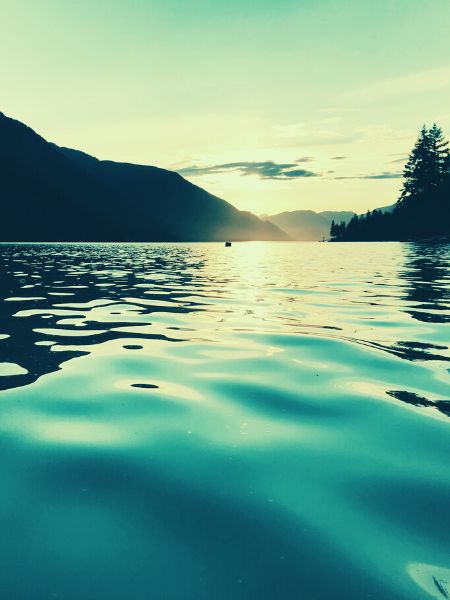 Googling in the present, Maya finds a Ruby Garza, who died in Hood River (where Frank was from) ten years ago in a fire.
I don't think Gary or Ruby or the fire are ever discussed at the end. Or did I miss it?
Dan has not responded to any of Maya's texts.
Is Dan actually a hallucination? Or is he real and did Maya murder him? Or did Frank psychically murder him so he could have Maya all to himself?
At her mom's house, Maya finds the book her father was writing and recalls that she put it away after Aubrey's death as she found it too upsetting to read.
Huh. Maybe Aubrey getting murdered was what was upsetting?
Maya realizes the title of her dad's book comes from a religious poem, the Hymn of the Pearl.
In the past, Maya is obsessed with the fact that Frank drove Aubrey home. She finds them together and is jealous. Maya and Aubrey fight and Aubrey says Frank is the one who is controlling and jealous.
Maya recalls (not sure if in the past or present) that her mom (Brenda) met her dad and his family on a church trip to Guatemala. Maya's grandparents were Brenda's host parents. Brenda and Jairo fell in love and she got pregnant, but then he died, shot by the Guatemalan army.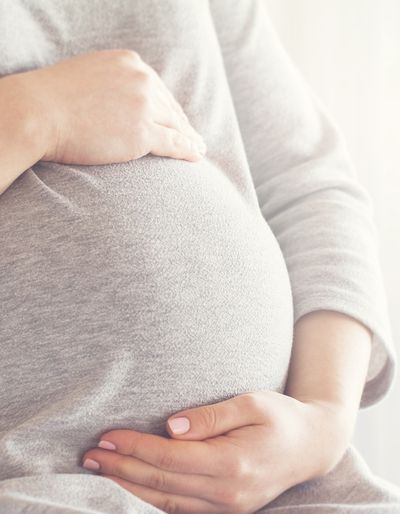 In the past, Maya goes to look for Frank at his parent's house. His father is vague about where Frank is and Maya asks if he is at the cabin. Frank brought her there and said she was the only one he ever brought there. He asked her to defer college and live with him in the cabin forever.
Yikes!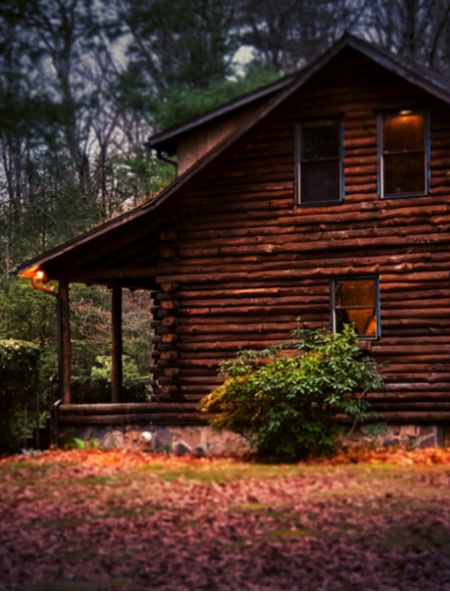 In the present, Maya wonders why Dan still hasn't texted her back when she can see on social media that he is out with friends. She asks Steven if he can meet her for a drink.
Steven tells Maya that Frank was an unemployed loser.
Yes, Steven. YES!
Maya asks him if Cnristina ever talked about the cabin. She needs to go there to find out what happened to her, and possibly to Christina.
Steven says that Christina left him a note saying she was going to go live with Frank in his cabin. He tells Maya not to go there.
I feel like Steven is the only one who can make sense out of all this.
In the past, Frank calls Maya as she's packing for college. She says she doesn't think they should see each other and he asks for Aubrey's number. Maya says she'll ask Aubrey if that's okay, and Frank accuses her of being jealous.
In the past (?) or maybe it's the present (?) Maya borrows her Mom's car and sneaks out to Frank's cabin at night. But she finds the cabin in ruins and Frank camping there.
The cabin doesn't exist? He made it up? What???
But he describes the cabin and then it IS real and Maya is there. He gives her a key. Then she's back outside and all groggy and confused. He won't give her the car keys back.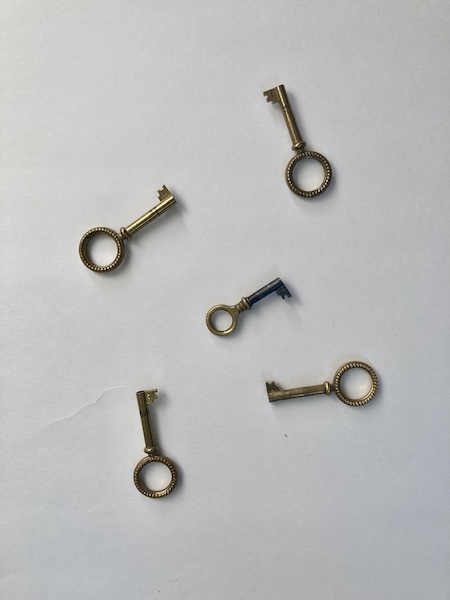 When she gets back, Dan calls her. So this is the present?
She tells him she's going through Klonopin withdrawal. He's shocked but urges her to get help.
Dan is pretty oblivious if this is the very first time he thought Maya needed help.
Maya starts to pore over what she learned from Steven: Christina was going to move into Frank's cabin, Frank has "clients," Frank's father was a professor.
She searches Frank's father, Oren, and finds out that he was working at a clinic as a hypnotherapist. Hmmmmm. A clue?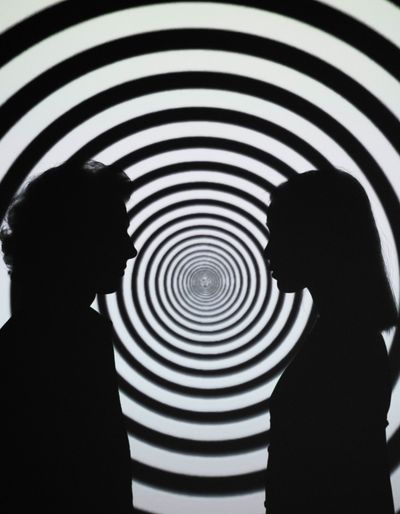 In the past, Aubrey tells Maya that Frank gave her a book on mesmerism. (Well that is another BIG CLUE.) Frank shows up and wants to talk. Maya goes to get her phone to call the police and Aubrey falls over dead.
Maya thinks she was hypnotized. Could Frank have hypnotized Aubrey and Christina to death?
WHAT??? WELL, FINALLY SOME RESOLUTION EVEN IF IT IS WEIRD.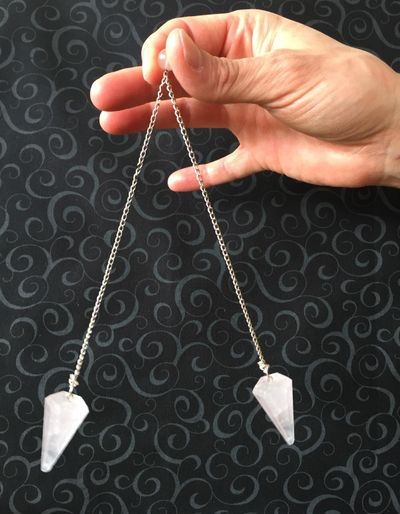 Maya grabs a kitchen knife and leaves a note for her mom and goes to Frank's favorite bar to confront him. She secretly records the conversation with her phone. Frank says his father is dead but that he "taught Frank everything he knows."
Oh-ho-ho Frank. How revealing. Now we're getting somewhere.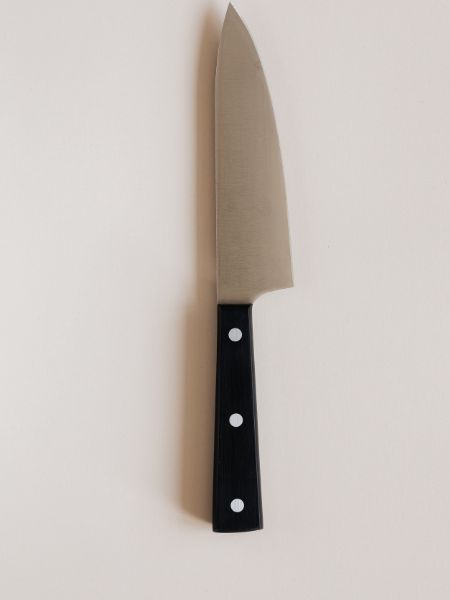 Frank says he was his father's test subject. He kept losing time. But "the student became the master." Frank was better at hypnosis than his dad.
Maya is suddenly hypnotized. She's at the imaginary cabin. Frank admits he had to kill Aubrey because she figured out his game AFTER he gave her a book on hypnosis. He says he "gave Cristina what she wanted" which was to die on camera.
Okay, what?
Suddenly Maya is with her father, who is typing his book. No, it's actually Frank. And her mom is here to rescue her.
And us.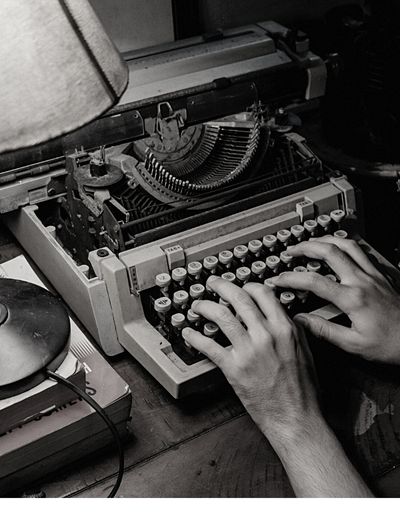 In the past, the police arrive to investigate what happened to Aubrey. The police have no patience with Maya's rambling about magic tricks and spells.
How does Maya think Frank killed Aubrey and Cristina?
In the present, Maya is with a new detective. She recorded Frank at the bar but no one (except Maya) can understand what he is saying. 
On the tape, Frank says "relax your heart" and Maya is convinced that Frank made Aubrey and Cristina's hearts stop with his hypnosis.
What? The new police lady also clearly thinks that Maya is not living in the same reality as the rest of us.
Random Brenda POV: Brenda feels bad about sending her daughter to Dr. Barry after Aubrey died as that got her hooked on Klonopin. Also: Brenda sees that Maya was right: Frank is a murderer.
Okay, Brenda, glad you got that off your chest. Not sure why you needed your own POV for a half a page, but okay.
What is the Ending of the House in the Pines
Maya goes to urgent care and gets a prescription for a different antidepressant. She is finally able to sleep.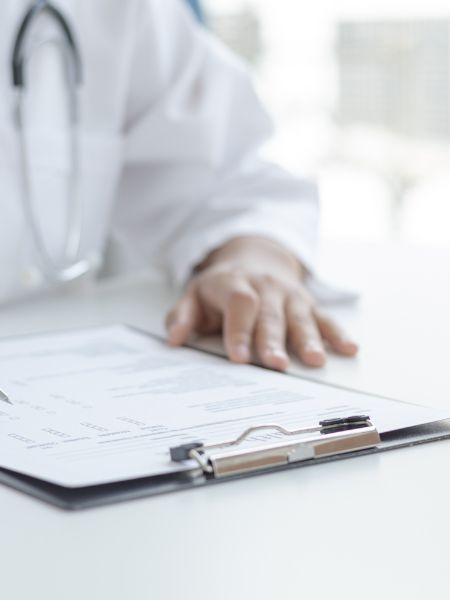 Maya and Brenda walk around formerly toxic and contaminated Silver Lake (which I think is supposed to be a literary metaphor for Maya's being filled with toxic Klonopin and now returning to her natural state) and they discuss Jairo's book and the poem The Hymn of the Pearl. Maya thinks the poem is about forgetting our heavenly soul.
Uh… what?
Dan and Maya are finally reunited.
Seriously, Dan, wtf?
Maya plays the bar recording for him and he finds Frank's strangely rhythmic cadence "deeply sinister."
Somehow I find this funny. Is this Dan's dry lawyer humor?
Dan can't believe Frank was actually a psycho and that he didn't believe Maya.
Honestly, who would have?
Maya decides to find out more about Oren Bellamy's top secret research.
Time for the big end of book info-dump. Let's go!
Ending of the House in the Pines, Explained
Dan's friend, who is a clerk at the DA (ah, now we know why Dan was a law student) smuggles a document out of his office for Maya that shows that Oren was brought in for questioning during his sketchy 1980s psychological research study.
Oren Bellamy was using hypnotherapy to take over patients' entire involuntary nervous system. Apparently most people are NOT susceptible to hypnosis, but people with vivid imaginations (like artists and teenagers and, apparently, people who read a lot) are.
So then we're meant to think that Oren tried his hypnosis techniques on his son, Frank, who apparently used them to murder two people by causing their hearts to stop.
The new detective tracks down Frank's mom, who is in hiding.
Maya gets off drugs and begins to work on finishing her father's book.
Spoiler Discussion for The House in the Pines
Here are my thoughts:
This book is REALLY invested in this murder-by-hypnosis plot. SO much of the book is intended to convince us that YES, this could actually happen IF a person is susceptible. (And that people who read a lot are susceptible!)
So much of The House in the Pines is meant to show us why Maya (and Christina) could have been susceptible: Maya's family history of mental illness, Christina's drug addiction and work as an artist, Maya's imaginative and creative side.
Did the book explain why Frank was able to kill Aubrey, who seemed a lot less susceptible??
My opinion: House in the Pines really should have been a book about a creepy old librarian who gaslit a teenage girl, possibly sexually abused her (did he sleep with her or just invade her mind?), and basically ruined her life by either killing her best friend (who was trying to get Maya to leave Frank) or convincing her that he did. So he's either a murder and/or an abuser.
Yes, Aubrey and Christina are possibly victims of Frank, but Maya is his main victim. That, or Maya imagined the entire thing and has major mental health issues.
In my spoiler-free review of House in the Pines, I talk about how I am going with option A, and I think the book is really more a book about recovery from trauma than a thriller.
Confronting Frank is more about Maya's recovery than about solving a murder. Because Maya knows Frank did it the whole time!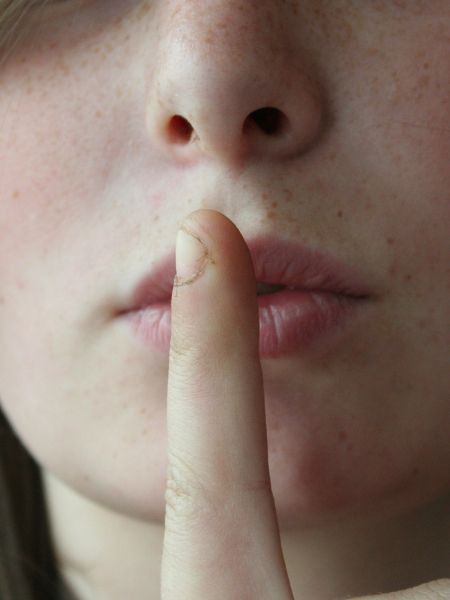 As someone who is not a fan of paranormal mysteries and was really unhappy about the plot twist of this recent book into the paranormal, I hate to even say this, but if this book had to be a thriller, I think it would have worked better as a paranormal. It would have been scarier, and the author wouldn't have had to work so hard at the end to convince us that murder-by-hypnosis could actually be a thing. The way the book was, it just came off to me as weird and confusing, not scary.
Things That Didn't Make Sense to Me About House in the Pines
What was Frank's actual end game? To convince Maya to live with him in his imaginary house in the pines (aka sad sleeping bag in the dirt)? If so, why does he leave her alone for seven years? Was the murder of Christina supposed to draw her back to him? If so, why did she find out about the death at random on YouTube?
What happens to Frank? Could a DA or a jury actually believe this hypnosis murder theory? Did Frank really kill Christina? Are we getting House in the Pines Part Two: The Courtroom Drama?
Again, I felt that the awkwardly incorporated religious themes (Jairo's book) and nature themes (Silver Lake as a metaphor for Maya's healing) would have worked better if this book had been edited and marketed as a different type of book.
I talk about the Guatemalan interlude in my review of The House in the Pines. I read an interview with the author who claimed that the Guatemala stuff was a clue that the house wasn't real, but huh?
As it stands, all that literary symbolism feels thrown in there haphazardly: ghosts, holy spirits, nature, drugs, art, gaslighting, abuse, hypnosis. All we need is a cult and a TikTok video that makes you drop dead after watching it.
Thanks for stopping by my Spoiler Discussion for the House in the Pines!
What did you think of the book? Please tell me in comments!