Have you read The Last Thing He Told Me by Laura Dave and are looking for spoilers or a summary of The Last Thing He Told Me? Want to discuss the ending of The Last Thing He Told Me? Have questions about the movie? Check out my Spoiler Discussion for The Last Thing He Told Me
Plot Summary and Spoiler Discussion for The Last Thing He Told Me
The Last Thing He Told Me by Laura Dave. Published on May 4, 2021 by Simon and Schuster. Disclosures: I received an advance copy for review. As an Amazon Associate I earn from qualifying purchases made through links on this site.
SPOILERS AHEAD! If you want a spoiler-free discussion of the book, check out my review of The Last Thing He Told Me.
---
Here is a table of contents of what you'll find in this post:
Plot Summary for The Last Thing He Told Me
What Was the Ending of The Last Thing He Told Me? What did that remark about "the could have been boys still love you" mean?
Spoiler Discussion and Questions for The Last Thing He Told Me, including possible Book Club Questions for The Last Thing He Told Me
Movie News for The Last Thing He Told Me– who is in the cast and what is the release date?
Plot Summary: The Last Thing He Told Me
Hannah, recently married and a new stepmom, opens her front door to see a student at the school where her husband Owen works. The girl says Owen told her his phone was broken and paid her $20 to give a note to Hannah. She opens Owen's note, which says: Protect Her.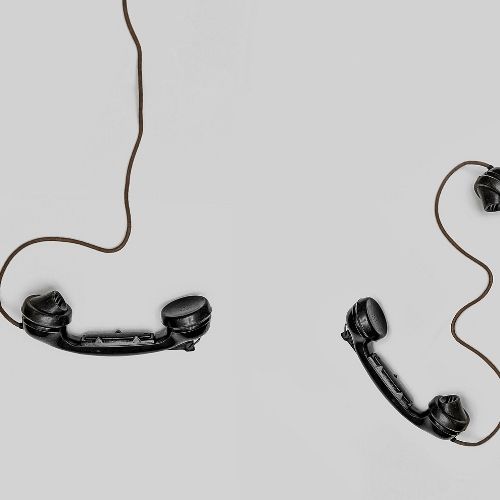 Hannah calls Owen but there's no response. She then hears on the news that the software start-up where Owen works is being investigated for fraud by the SEC and the FBI.
When Hannah picks up Bailey from play practice that night, Bailey is carrying a large bag that she says Owen left in her locker. The bag contains an apology note from Owen to Bailey and is filled with rolls of money.
Grady Bradford, who claims to be a US Marshal, shows up at Hannah's house. As she hasn't adopted Hannah, he advises her to get a lawyer and recommends one. Grady asks Hannah to call him if she hears from Owen and suggests that she should be careful who she trusts.
Hannah searches Owen's laptop and finds photos of Olivia, Bailey's mother, some work documents, and a will. Two FBI agents (Naomi and Jeremy) show up to question her. Hannah mentions Grady Bradford to the FBI and they seem confused about who he is.
Hannah calls her ex-boyfriend Jake, a New York City lawyer. He tells her to try to figure out where Owen might have gone. (Um, yeah…)
Based on the area code of Grady's phone number, Hannah asks Bailey if she ever remembers being in Austin, Texas. Bailey vaguely recalls being in a wedding there, so the two of them fly to Austin. Based on Bailey's memories, they try to find churches near the UT Austin football stadium, but hit a dead end.
Jake calls and tells Hannah that "Owen Michaels" is a fake identity. He thinks Owen was running from something or someone long before the SEC investigation.
Hannah remembers a guy coming up to Owen and thinking he was someone he knew from Texas. Bailey is shocked to realize that she is probably also living under a fake name.
Hannah combs her memory for stories Owen might have told her about his past, stories that might offer clues. She remembers Owen's story about a college professor and finds a possible match at UT Austin.
Hannah and Bailey go to talk to the professor, who doesn't recognize a photo of Owen or remember him, but together they figure out what year Owen was in his class and get the class roster. Bailey and Hannah start researching all the names on the list.
Hannah gets a call from one of the churches in Austin they approached – she may have found the wedding that Bailey remembers attending. Kate, the sister of the groom, looks a lot like Bailey.
They go to the bar owned by the groom, Charlie, who suggests that his sister, Kate, is dead. She shows Charlie a photo of Owen and he flips out. Bailey and Hannah run.
After more research on Charlie and Kate, Hannah remembers a story from several years back about a lawyer named Nicholas who got involved with organized crime. Nicholas's daughter Kate was murdered, either by the people he worked for or a rival group.
Ethan, Kate's husband, cooperated with the authorities. Ethan, Nicholas's son-in-law, is Owen. Bailey is Ethan's and Kate's daughter, Kristin. Ethan/Owen and Kristin/Bailey had to go into hiding as Nicholas and his employers were out for revenge.
Bailey vanishes from their hotel room and Grady shows up. He organizes a search for Bailey and tells Hannah that Ethan had to disappear after testifying against his father-in-law.
Grady thinks Owen knew the SEC investigation of the software company would expose his fake identity. He says the safest thing is for Bailey and Hannah to enter witness protection. Once Grady says Bailey has been located, Hannah sneaks out of the hotel and back to the bar where Charlie works.
Hannah asks Charlie to help her speak to Nicholas, his father. Charlie drives Hannah to Nicolas's house.
Nicholas argues that Ethan/Owen helped him with his work for organized crime, which is how he knew enough to testify. He claims Kate, a state Supreme Court clerk, was killed because of an unrelated case she was working on.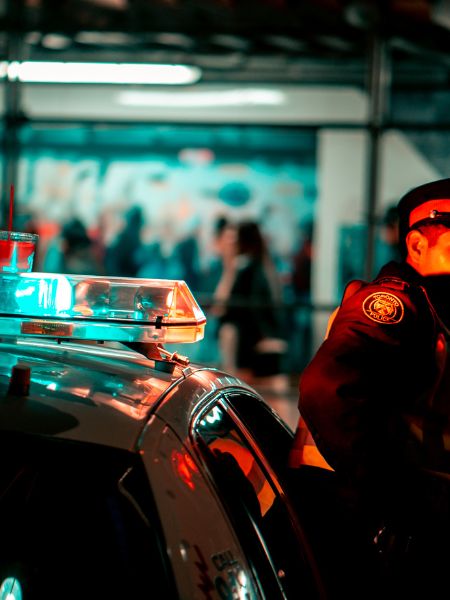 Hannah says she just wants his assurance that she and Bailey will be safe. That Hannah is willing to let Nicholas have a relationship with Bailey in exchange. She tells him Ethan would rather not see Bailey again but know she's safe.
Grady says the plan is crazy and that she can't trust Nicholas.
Bailey and Hannah are reunited and Bailey says that she spoke to her dad. He told her he could never come home.
What Was The Ending of The Last Thing He Told Me?
Years later, Bailey is grown up and living in L.A. Hannah sometimes feels like Nicholas's guys are watching her. One day, Owen comes into an exhibition that is showing some of Hannah's work. He stands there for just a few minutes. Then he says "the could have been boys still love you." Then disappears.
WHAT DOES THE COULD HAVE BEEN BOYS STILL LOVE YOU MEAN?
At the very beginning of the book, Hannah says that on their wedding night, Owen grilled her about all the men she left, or who left her. (Weird timing, but okay.) He called them the could-have-been-boys.
When he says "the could-have-been-boys still love you," I think he was telling her that he still loved her and always would.
Yes, it's romantic, but geez. There's a small part of me that thinks he married her because he knew he might have to go on the run. Was he picking a new mom for Bailey more than a wife? And him popping up and telling her he still loves her kind of prevents her from moving on.
Spoiler Discussion for The Last Thing He Told Me
These could be Book Club Discussion questions for the Last Thing He Told Me, or just things that interested me as a reader!
How "real" can a relationship be when it's based on a huge lie?
We've all see stories about men leading double lives and those stories are usually framed as the relationships being fake and a scam. Owen tells a LOT of lies to Hannah about who he is, about his past, about his current work.
And yet, by the end, this is a romance. In a different book, Hannah (and the reader) might have been angrier. I think Bailey is the key to that – Owen lies but he also gives Hannah an important assignment: keep Bailey safe.
How do you think Hannah's memories of her past with Owen enriched and moved the story forward?
Owen isn't really even in the story in the present. His presence in the story is filtered through Hannah's memories. Hannah and Owen met when Owen and his boss came into Hannah's furniture-making studio. He liked a table that Hannah said wasn't for sale because its sharp edges could cause injury. (Hello, foreshadowing.)
Hannah calls him Owen after he tells her his name is Ethan (hello, mystical coincidence and more foreshadowing!)
I'm not the biggest fan of flashbacks, but this story clearly needed them. Not only did Hannah's memories bring Owen more to life, they helped her solve his disappearance.
What did you think of the explanation of Owen's disappearance?
I liked that it was multi-layered: that underneath what seemed like the reason there was another reason. It was a little hard that the story about Owen/Ethan and Kate was only told through other people, and happened in the past.
I think that was what made the tension level in the story feel lower than it could have. I never felt Hannah and Bailey in danger even though they technically were.
Do you think Ethan thought through the consequences of testifying against his father-in-law? Do you think that is what Kate would have wanted? Did you believe Nicholas that Kate's death didn't have anything to do with him?
That part of the story got a little murky for me. I'm not entirely convinced that the murderous crime lords that Ethan/Owen testified would just do whatever Nicholas told them. Why didn't they kill Nicholas? Or threaten Charlie or his kids? The more I thought about all this, the less it made sense.
What was your favorite part of The Last Thing He Told Me?
I mean, it's a story of love and sacrifice. But also a more unusual love story, and a narrative about found family. I liked Hannah and I liked the development of Hannah and Bailey's relationship a lot.
Do you think Ethan/Owen wanted Hannah to solve the mystery of his disappearance?
He tells Hannah to keep Bailey safe. He leaves them money. Did he leave her breadcrumbs to follow so she'd figure out why he really disappeared? Did he think she would accept the explanation of the SEC investigation?
What did you think of the ending of The Last Thing He Told Me?
Yes, it would have been nice (yet more predictable) to let Ethan and Hannah be together. And yet, I'm a sucker for these "doomed romance" things, like the ending of The Age of Innocence. But how did you feel?
---
Latest News on the movie of The Last Thing He Told Me
The movie rights for The Last Thing He Told Me were optioned by Reese Witherspoon's Hello Sunshine. Julia Roberts was announced as cast in the role of Hannah, but then in November 2021, Jennifer Garner joined in the role of Hannah and as an Executive Producer.
Here is the current cast for the movie of The Last Thing He Tol Me!
Production on the film seems to have started around May 2022, as both Reese's Book Club and Jennifer Garner posted on Instagram about it!
---
The movie will stream on Apple TV. As of now, no date for the release of the movie of The Last Thing He Told Me has been announced.
Join the Spoiler Discussion for The Last Thing He Told Me!
Our discussions are lively and friendly and all opinions are welcome. Be sure to leave a comment and (IMPORTANT) if you want to be notified of my (and other readers' responses to your comments, subscribe to comment replies. Just click the bell to the side of the comment box and enter your email. You can unsubscribe anytime!
Some of YOUR questions in the comments about The Last Thing He Told Me:
Kristy wonders why, when Hannah and "Owen" first meet, she calls him Ethan and he corrects her. What do you think? A joke on the part of the author? A coincidence? A CLUE?
A couple people want to know: did Hannah and Bailey get to keep the bag of money?