Did you read The Plot by Jean Hanff Korelitz and need a plot (ha!) summary or want to discuss the book with someone who has read it? Here's my Spoiler Discussion for The Plot
The Plot by Jean Hanff Korelitz. Published by Celadon Books on May 11, 2021. Thanks to the publisher for the advance copy for review. This post will contain affiliate links.
Spoiler Discussion of the Plot – Table of Contents
Plot Summary for The Plot: Jacob's Narrative
Synopsis: The Crib by Jacob Bonner – the story within the story. This is Jacob's fictionalization.
Spoiler Discussion for The Plot
Plot Synopsis for The Plot by Jean Hanff Korelitz: Jacob's Narrative
Jacob Bonner is a writer who published a well-received debut book but whose career is now floundering.
While teaching at a writing seminar at Ripley College, Jacob meets Evan Parker, a cocky aspiring writer.
Evan tells Jacob he's writing a book that will be a guaranteed success. Intrigued and jealous,Jacob gets Even to explain his plot idea.
A year or two later, Jacob's writing career is still stagnant. He decides to look up Evan and discovers Evan has died.
Jacob decides he will write a book based on Evan's idea. There are no original ideas and a plot that interesting deserves to be told, right?
Three years later, Jacob's book, The Crib, is on the bestseller list and has been optioned for a movie. He's having a long distance friendship with Anna, a TV producer he met on a book promotion interview in Seattle.
Jacob starts receiving anonymous messages through his website from someone called Talented Tom who says they know what Jacob stole and who he stole it from.
Alarmed, Jacob decides to try to figure out Tom's identity. He finds a message on Evan's online memorial page from Martin, a fellow student in the MFA class. He Google stalks Martin and also finds a Ripley alumni page on which Evan had posted.
Jake's publisher is pressing him to finish his new book. Meanwhile "Talented Tom" starts tweeting things about Jacob not being the author of Crib. Anna moves to NYC and Jake's relationship with her gets more serious.
Talented Tom's posts are getting some traction and his publisher calls him in to talk. They decide to sue Talented Tom as a way to uncover his identity. But the publisher's legal threats have the opposite effect: Tom gets even more attention.
Anna and Jake are married and soon after, Tom sends a threatening letter to Jacob's home.
Jake meets with Martin, who doesn't think Evan showed his work to anyone, and visits the Parker family tavern.
The bartender says that Evan Parker was not a nice person. He also mentions that Evan's parents died from carbon monoxide poisoning and that his sister Dianna died in a fire. The only living family member is Dianna's child, Rose, who left town.
We now realize that Jacob's story, about a woman who kills her teenage daughter and assumes her identity, is based on Evan's family.
Jake stole Evan's story, but the story he stole is the real-life story of Evan's sister Dianna, her teen pregnancy, and her murder of (and then impersonation of) her daughter Rose.
Tom starts researching Evan's family and finds out that "Rose" (actually Dianna) sold the family house and then vanished.
The lawyer who handled the house sale remembers was that "Rose" attended college in Georgia.
Anna calls, extremely upset as she found out about the plagiarism scandal. She can't believe Jacob didn't tell her.
Jacob travels to Georgia and finds out that Rose attended the University of Georgia but didn't graduate. He visits the lawyer who represented Rose in the real estate transaction and threatens him by suggesting that Rose was involved in Evan's death.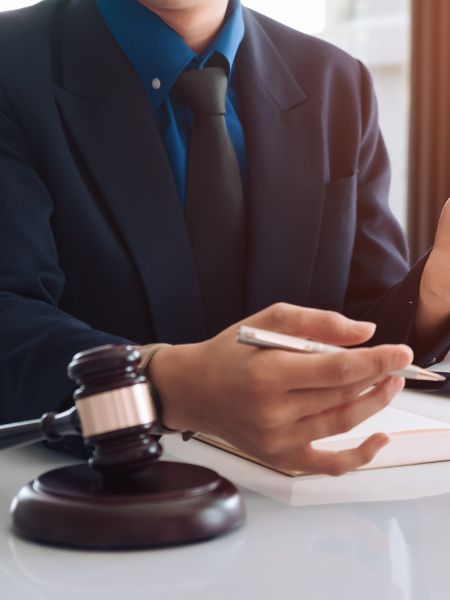 Jacob stays in town to do more research. He goes to the apartment complex where Rose lived and finds an employee who remembered her. He shows her Rose's high school yearbook picture and she says that isn't Rose. This confirms that Jacob is right: "Rose" is her mother Dianna.
He finds a newspaper account of Dianna's death, which says that she was camping with her sister Rose (age 26) and died in a fire caused by a propane heater. He goes to the campground where Diandra allegedly died. Two local men Jacob talks to realize he is referencing the plot of his own book and think he's a crackpot.
Jacob now sees a way out of his plagiarism scandal: he will re-write the story as true crime.
Spoiler: who is Talented Tom in The Plot?
Jake arrives home and Anna has made soup for him, an old family recipe.
She's leaving soon on a red-eye flight to Seattle, but sits with him while he eats.
Then Jacob tells her he stole Evan's story but might have gotten some the details wrong in his novel.
Anna laughs at him. She says that she wasn't going to kill Jake until he started playing detective. She drugged his soup and now she gives him a bunch more pills and, as she waits for him die, confesses everything.
Yes, Anna is Dianna.
She was always jealous of her brother Evan, the golden child. She was responsible for her parents' death.
The carbon monoxide monitor kept going off and Anna/Dianna replaced the batteries with dead ones. She killed her daughter Rose in the fire (but told authorities Rose was her sister).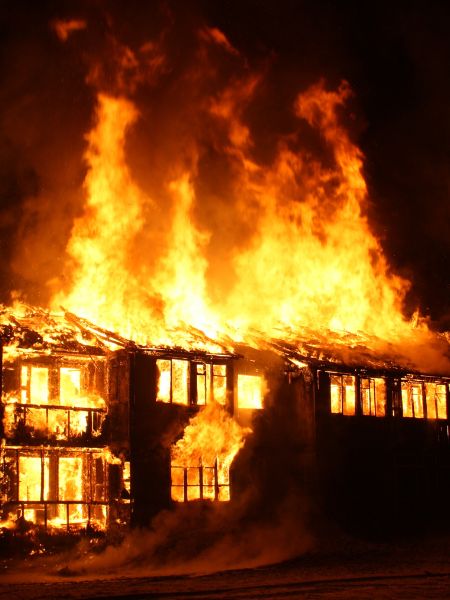 Dianna gave up everything, sacrificed everything for Rose, who was never affectionate and always ungrateful.
She killed her brother Evan too, when he started making noises about selling the house.
Also, she heard Evan was going go to try to be a writer. Then she discovered that Evan had written 200 pages of her story. Evan was a heavy drug user, so Dianna faked an overdose and killed him.
Dianna left Georgia and went to Washington State where she heard about Jacob's book. She couldn't figure out how someone had found out her story. After she read Jacob's book, she was furious. It wasn't his story to tell. So she engineered a meeting with him.
Anna/Dianna shows Jacob a suicide note she wrote for him, one that references the terrible plagiarism scandal . She leaves and Jacob dies. As his wife, she takes over his literary estate and tells and interviewer she's thinking of becoming a writer herself.
Plot Summary for The Plot: Jacob's Version in the Crib
Remember, this isn't what really happened. It's just Jacob's fictionalized version of the plot Evan told him. It's interspersed with Jacob's narrative as a way to slowly reveal Evan's plot.
Samantha, a teenager, gets pregnant by her mom's boss. She eventually drops out of high school and has her baby, a girl named Maria.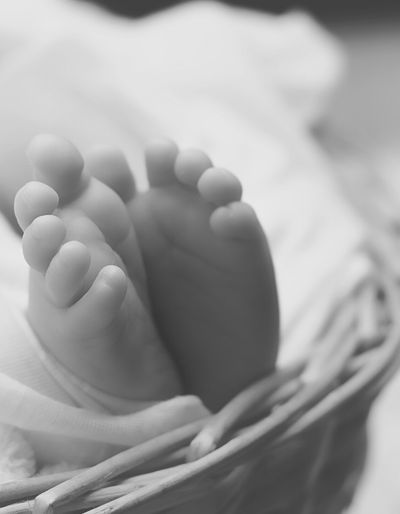 Both of Samantha's parents die.
Maria is a very independent child. When she's a sophomore in high school, Samantha gets a call from the guidance counselor, who says that Maria is going to graduate early and go to college.
Samantha finds a college acceptance in her daughter's room. After all the sacrifices Samantha made, Maria is planning to leave her.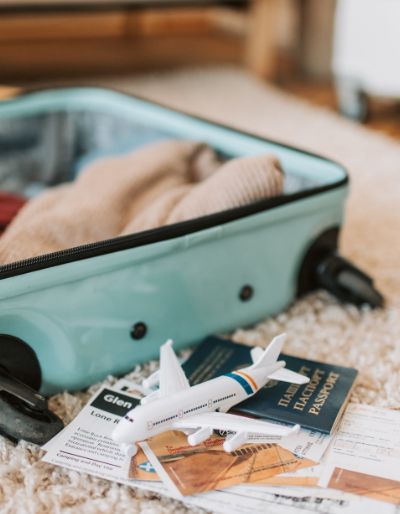 The two argue. Samantha grabs Maria and in the struggle, Maria's head hits the bedpost and she dies. Samantha packs up all their stuff, buries her daughter's body in the woods, and leaves town.
In Jacob's book, Samantha also kills Maria's girlfriend Gab who won't stop looking for her. She poisons Gab, who is allergic to nuts, with peanut butter hidden in a pizza. Interesting – was Jacob predicting his own death? That was some foreshadowing I definitely picked up on.
Spoiler Discussion for The Plot
Did you find the pace of The Plot too slow?
A lot of readers have remarked that they found the pace draggy and were even bored.
This story does take some time to set up and is more of the Big Twist plot model in which the whole story is set-up for that Big Twist.
I didn't like Jake much, but I was invested in his story from the outset and wanted to see what would happen next.
Did you guess who Talented Tom was?
I mean, there wasn't anyone else it could be! I briefly considered Martin but … nah. Jacob's agent? Nah. I think this book could have used a few more suspects.
I still thought this was a good twist and I really liked the set-up of this. Jacob thinks he stole a fictional plot, but actually stole a real one.
Did you catch all the literary references?
James, in comments, does a good job of summing up the Marilynne Robinson Homecoming references (and even found a new one). I haven't read The Talented Mr. Ripley but I bet there are some more Easter eggs in there that I haven't noticed.
Did you see the ending coming?
I briefly thought that Anna might be like hey, let's live happily ever after off the money from The Crib. But Jake had already gone around poking his nose in and blabbing to everyone so I suspected he was going to be Dianna's next victim.
I mean, Anna/Dianna had to kill him to protect herself and keep the secret of all the murders she committed.
Plus, in Jake's own book, The Crib, he has Gab, a nosy character who just can't stop poking around looking for her missing girlfriend Maria. Gab is killed by Maria's mom, also with food.
---
Thanks for reading this Spoiler Discussion for the Plot
What other books would you recommend to fans of The Plot?
If you like the "meta" aspect of the story, check out my List of Story Within a Story thrillers.
Here's my list of books that remind me a bit of The Plot:
The Talented Mr. Ripley by Patricia Highsmith
The Likeness by Tana French
Dream Girl by Laura Lippman
---
Join my other Armchair Book Club Discussions!
You can find my most recent book discussion posts here!