Immigration is again a hot button issue in the United States. If you are a parent, teacher, or teen reader looking for YA books that discuss immigration, the Dreamers, and undocumented non-citizens, I have books for you. Check out my list of Best YA Books About Immigration
YA Books About Immigration
This list features a wide variety of stories about the immigrant experience told by characters who come to the United States from Syria, India, Mexico, Pakistan, Argentina, Guatemala, Iran, China, Haiti, the Philippines, and Somalia.
---
The Next New Syrian Girl by Ream Shukairy (2023)
Khadija Shami is a Syrian American high school senior raised on boxing and football. Saddled with a monstrous ego and a fierce mother to test it, she dreams of escaping her sheltered life to travel the world with her best friend.
Leene Tahir is a Syrian refugee, doing her best to adjust to the wildly unfamiliar society of a suburban Detroit high school while battling panic attacks and family pressures.
When their worlds collide the result is catastrophic. To Khadija, Leene embodies the tame, dutiful Syrian ideal she's long rebelled against. And to Leene, Khadija is the strong-willed, closed-off American who makes her doubt her place in the world.
But as Khadija digs up Leene's past, a startling and life-changing discovery forces the two of them closer together. As the girls secretly race to unravel the truth, a friendship slowly and hesitantly begins blooming. Doubts are cast aside as they realize they have more in common than they each expected. What they find takes them on a journey all the way to Jordan, challenging what each knows about the other and herself.
---
While You Were Dreaming by Alisha Rai (2023)
Sonia Patel meets her crush, rescues him after he faints into a canal and, suddenly, everything changes. Since she was in disguise, no one knows who the masked do-gooder was . . .but everyone is trying to find out.
Sonia can't let that happen—her sister is undocumented, and the girls have been flying under the radar since their mother was deported back to Mumbai.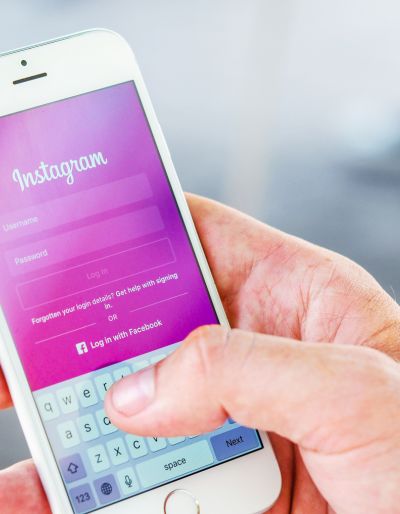 Sonia finds herself hiding from social media detectives and trying to connect with her crush and his family. But juggling crushes and a secret identity might just take superpowers. Can Sonia hide in plain sight forever?
---
Brighter Than the Sun by Daniel Aleman (2023)
Every morning, sixteen-year-old Sol wakes up at the break of dawn in her hometown of Tijuana, Mexico and makes the trip across the border to go to school in the United States. Though the commute is exhausting, this is the best way to achieve her dream: becoming the first person in her family to go to college.
When her family's restaurant starts struggling, Sol must find a part-time job in San Diego to help her dad put food on the table and pay the bills. But her complicated school and work schedules on the US side of the border mean moving in with her best friend and leaving her family behind.
With her life divided by an international border, Sol must come to terms with the loneliness she hides, the pressure she feels to succeed for her family, and the fact that the future she once dreamt of is starting to seem unattainable.
Mostly, she'll have to grapple with a secret she's kept even from herself: that maybe she's relieved to have escaped her difficult home life, and a part of her may never want to return.
---
Indivisible by Daniel Aleman (2021)
Mateo Garcia and his younger sister, Sophie, have been taught to fear one word for as long as they can remember: deportation.
Over the past few years, however, the fear that their undocumented immigrant parents could be sent back to Mexico started to fade.
When Mateo returns from school one day to find that his parents have been taken by ICE, he realizes that his family's worst nightmare has become a reality.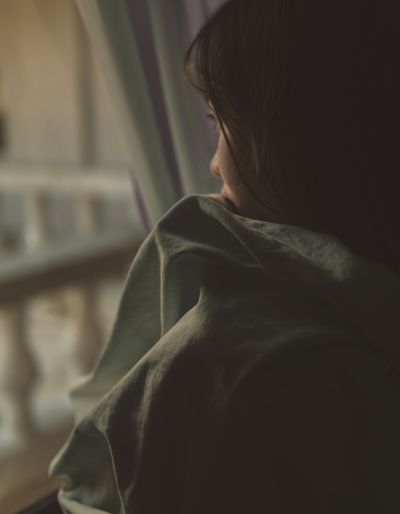 With his parents' fate and his own future hanging in the balance, Mateo must figure out who he is and what he is capable of, all as he's forced to question what it means to be an American.
---
If I Tell You the Truth (2021)
Kiran flees her home in Punjab for a fresh start in Canada after a brutal assault leaves her pregnant. But overstaying her visa and living undocumented brings its own perils for both her and her daughter, Sahaara.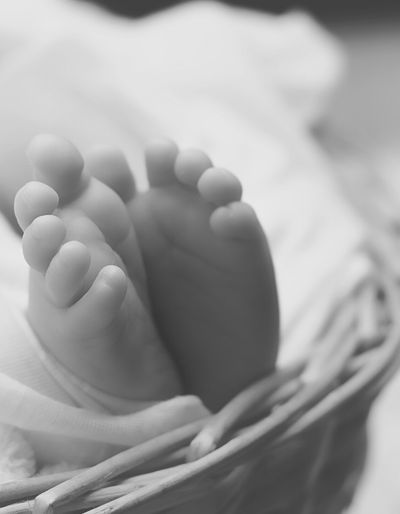 Sahaara would do anything to protect her mother. When she learns the truth about Kiran's past, she feels compelled to seek justice—even if it means challenging a powerful and dangerous man.
---
Zara Hossain is Here by Sabina Khan (2021)
A seventeen-year-old Pakistani immigrant, Zara Hossain has been leading a fairly typical life in Corpus Christi, Texas, since her family moved there for her father to work as a pediatrician.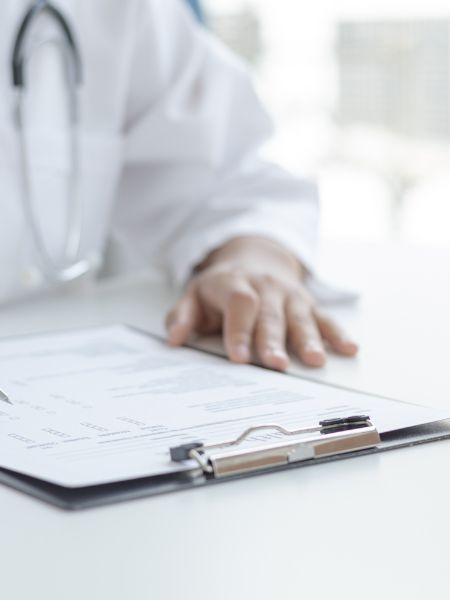 While dealing with the Islamophobia that she faces at school, Zara has to lay low, trying not to stir up any trouble and jeopardize their family's dependent visa status while they await their green card approval, which has been in process for almost nine years.
But one day her tormentor, star football player Tyler Benson, takes things too far, leaving a threatening note in her locker, and gets suspended. As an act of revenge against her for speaking out, Tyler and his friends vandalize Zara's house with racist graffiti, leading to a violent crime that puts Zara's entire future at risk.
Now she must pay the ultimate price and choose between fighting to stay in the only place she's ever called home or losing the life she loves and everyone in it.
---
Unearthed by Lilliam Rivers and Steph C (2021)
Jessica Cruz has done everything right. She's a dedicated student, popular among her classmates, and has a loving family that has done everything they can to give her a better life in the United States.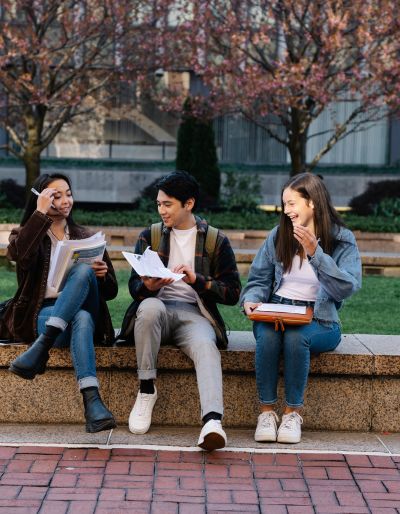 Jessica usually worries for her undocumented parents, but her fears and anxiety escalate as a mayoral candidate with a strong anti-immigration stance runs for office.
As the xenophobia in Coast City increases, Jessica begins to debate if it's worth staying in the U.S. or moving back to her home in Mexico.
And despite her attempts to lean on her friends and family, she finds herself constantly visited by visions of Aztec gods, one pulling her toward hope and the other toward anger. But when her father is detained by I.C.E., Jessica finds herself being pulled into an abyss of anxiety.
---
Lobizona by Romina Garber (2020)
Some people ARE illegal. Lobizonas do NOT exist. Both of these statements are false.
Manuela Azul has been crammed into an existence that feels too small for her. As an undocumented immigrant who's on the run from her father's Argentine crime-family, Manu is confined to a small apartment and a small life in Miami, Florida.
Until Manu's protective bubble is shattered.
Her surrogate grandmother is attacked, lifelong lies are exposed, and her mother is arrested by ICE. Manu investigates the only clue she has about her past―a mysterious "Z" emblem―which leads her to a secret world buried within our own.
A world connected to her dead father and his criminal past. A world straight out of Argentine folklore, where the seventh consecutive daughter is born a bruja and the seventh consecutive son is a lobizón, a werewolf. A world where her unusual eyes allow her to belong.
As Manu uncovers her own story and traces her real heritage all the way back to a cursed city in Argentina, she learns it's not just her U.S. residency that's illegal. . . .it's her entire existence.
---
We Are Not From Here by Jenny Torres Sanchez (2020)
Pulga has his dreams. Chico has his grief. Pequeña has her pride.
But none of them have illusions about the town they've grown up in and the dangers that surround them. When those threats become all too real, the trio knows they have no choice but to run: from their country, from their families, from their beloved home.
Crossing from Guatemala through Mexico, they follow the route of La Bestia, the perilous train system that might deliver them to a better life–if they are lucky enough to survive the journey.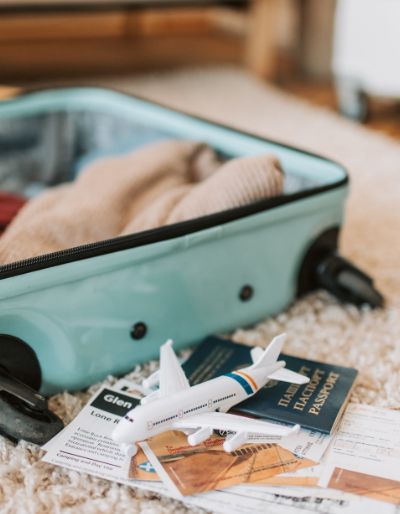 With nothing but the bags on their backs and desperation drumming through their hearts, Pulga, Chico, and Pequeña know there is no turning back, despite the unknown that awaits them. And the darkness that seems to follow wherever they go.
---
Other Words for Home Jasmine Warga (2019)
Jude never thought she'd be leaving her beloved older brother and father behind, all the way across the ocean in Syria. But when things in her hometown start becoming volatile, Jude and her mother are sent to live in Cincinnati with relatives.
At first, everything in America seems too fast and too loud. The American movies that Jude has always loved haven't quite prepared her for starting school in the US—and her new label of "Middle Eastern," an identity she's never known before.
But this life also brings unexpected surprises—there are new friends, a whole new family, and a school musical that Jude might just try out for. Maybe America, too, is a place where Jude can be seen as she really is.
---
Americanized by Sara Said (2019)
At thirteen, bright-eyed, straight-A student Sara Saedi uncovered a terrible family secret: she was breaking the law simply by living in the United States. Only two years old when her parents fled Iran, she didn't learn of her undocumented status until her older sister wanted to apply for an after-school job, but couldn't because she didn't have a Social Security number.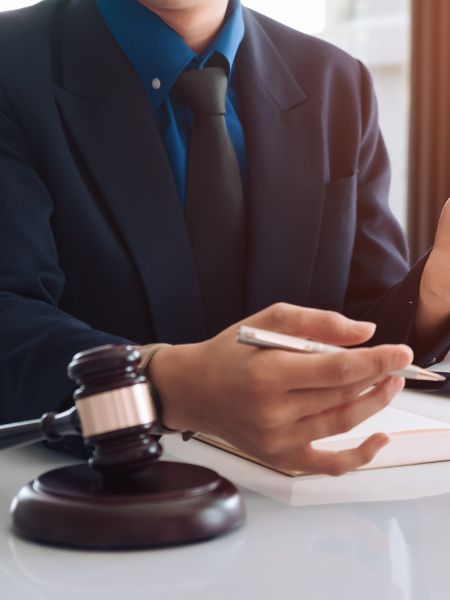 Fear of deportation kept Sara up at night, but it didn't keep her from being a teenager. She desperately wanted a green card, along with clear skin, her own car, and a boyfriend.
---
Border by Steve Schafer (2018)
A band plays, glasses clink, and four teens sneak into the Mexican desert, the hum of celebration receding behind them.
Crack. Crack. Crack.
Not fireworks―shots. The music stops. And Pato, Arbo, Marcos, and Gladys are powerless as the lives they once knew are taken from them.
They run. Except they have nowhere to go. The narcos responsible for their families' murders have put out a reward for the teens' capture. Staying in Mexico is certain death, but attempting to cross the border through an unforgiving desert may be as deadly as the secrets they are trying to escape…
---
Picture Us in the Light by Kelly Loy Gilbert (2018)
Danny Cheng has always known his parents have secrets. But when he discovers a taped-up box in his father's closet filled with old letters and a file on a powerful Bay Area family, he realizes there's much more to his family's past than he ever imagined.
Danny has been an artist for as long as he can remember and it seems his path is set, with a scholarship to RISD and his family's blessing to pursue the career he's always dreamed of.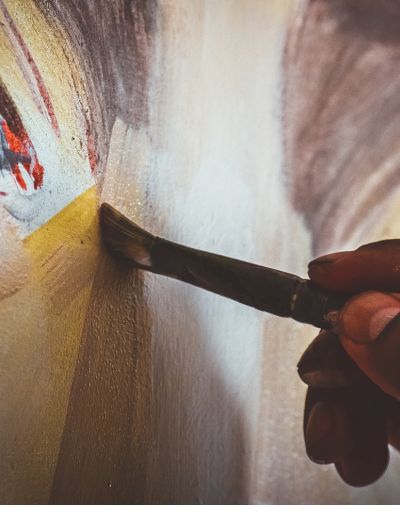 Still, contemplating a future without his best friend, Harry Wong, by his side makes Danny feel a panic he can barely put into words. Harry's and Danny's lives are deeply intertwined and as they approach the one-year anniversary of a tragedy that shook their friend group to its core, Danny can't stop asking himself if Harry is truly in love with his girlfriend, Regina Chan.
When Danny digs deeper into his parents' past, he uncovers a secret that disturbs the foundations of his family history and the carefully constructed facade his parents have maintained begins to crumble. With everything he loves in danger of being stripped away, Danny must face the ghosts of the past
---
I Am Not Your Perfect Mexican Daughter (2017)
When her sister Olga dies in a tragic accident, Julia is left to pick up the pieces of her family. She is also expected to fill the shoes of her sister. But Julia has never been the perfect Mexican daughter.
As Julia struggles to find her place in the world, she discovers Olga was not as perfect as everyone thought. Who was her sister really? And how can Julia even attempt to live up to an impossible ideal?
Read my review of I Am Not Your Perfect Mexican Daughter!
---
American Street by Ibi Zoboi (2017)
On the corner of American Street and Joy Road, Fabiola Toussaint thought she would finally find une belle vie—a good life.
But after they leave Port-au-Prince, Haiti, Fabiola's mother is detained by U.S. immigration, leaving Fabiola to navigate her loud American cousins, Chantal, Donna, and Princess; the grittiness of Detroit's west side; a new school; and a surprising romance, all on her own.
Just as she finds her footing in this strange new world, a dangerous proposition presents itself, and Fabiola soon realizes that freedom comes at a cost. Trapped at the crossroads of an impossible choice, will she pay the price for the American dream?
---
The Sun is Also a Star by Nicola Yoon (2016)
Natasha: I'm a girl who believes in science and facts. Not fate. Not destiny. Or dreams that will never come true. I'm definitely not the kind of girl who meets a cute boy on a crowded New York City street and falls in love with him. Not when my family is twelve hours away from being deported to Jamaica. Falling in love with him won't be my story.
Daniel: I've always been the good son, the good student, living up to my parents' high expectations. Never the poet. Or the dreamer. But when I see her, I forget about all that. Something about Natasha makes me think that fate has something much more extraordinary in store—for both of us. The Universe: Every moment in our lives has brought us to this single moment. A million futures lie before us. Which one will come true? 
Read my review of The Sun is Also a Star here on my sister site, YA All Day!
---
Something In Between by Melissa de la Cruz
Jasmine de los Santos has always done what's expected of her. She's studied hard, made her Filipino immigrant parents proud and is ready to reap the rewards in the form of a full college scholarship to the school of her dreams.
And then everything shatters. Her parents are forced to reveal the truth: their visas expired years ago. Her entire family is illegal. That means no scholarships, maybe no college at all and the very real threat of deportation.
As she's trying to make sense of this new reality, her world is turned upside down again by Royce Blakely. He's funny, caring and spontaneous—basically everything she's been looking for at the worst possible time—and now he's something else she may lose.
Jasmine will stop at nothing to protect her relationships, family and future, all while fighting the hard truths of being undocumented.
---
Out of Nowhere by Maria Pandian (2015)
Enniston has become a "secondary migration" location for Somali refugees seeking a better life after their country is destroyed by war.
Tom hasn't thought much about his Somali classmates until four of them join the soccer team, including Saeed. He comes out of nowhere on the field to make impossible shots, and suddenly the team is winning, dominating even.
But when Saeed's eligibility is questioned and Tom screws up in a big way, he's left to grapple with a culture he doesn't understand and take responsibility for his actions. The refugees came out of nowhere and vanish just as quickly. And Tom may find himself going nowhere, too, if he doesn't start trying to get somewhere.