Serial killers are something I try not to think about. But after reading The Shards, I am making a list of some iconic serial killer books of the 80s, 90s and today, and discussing how serial killer fiction (and our serial killer obsessions) have changed over the decades. If you've ever read a serial killer book, I hope you will join the discussion and share your thoughts. Let's discuss the Best Serial Killer Fiction Books of the 80s, 90s and 2000s.
As an Amazon Associate I may earn from qualifying purchases made through links on this site.
Guide to the Best Serial Killer Fiction of the 80s, 90s and 2000s
Are we less obsessed with serial killers than we used to be?
If you remember the 70s and 80s, you remember our collective culture preoccupation with serial killers. Those decades featured high-profile criminals like Ted Bundy, Jeffrey Dahmer, and John Wayne Gacy. Then there were were the serial killers known by the catchy names given to them by the media: The Night Stalker, The Yorkshire Ripper, The Sunset Strip Killer, The Green River Killer. And before there were true crime podcasts, there was true crime fiction written by popular authors like Ann Rule.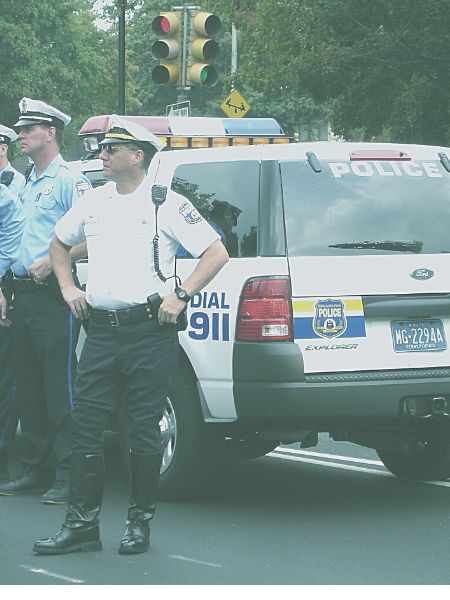 By the early 2000s, serial killings decreased. While 189 people died at the hands of serial killers in 1987, only 30 did in 2015. (Meanwhile, 48,290 people died in car accidents in 1987 and 37,757 in 2015). Serial murders now represent only 1 percent of all murders.
Why the decrease in serial killers after the 1990s? Many experts think that the advent of computerized crime databases, the greater prevalence of CCTV cameras, and more sophisticated forensic techniques meant that killers were caught sooner.
How have serial killers been depicted in fiction from the 1980s to the present?
In the 1980s and 90s, scary serial killers were very common in crime fiction. These killers were cunning and dramatically portrayed. Serial killer fiction of that time tended to feature a "cat and mouse" format with detectives and FBI agents hunting serial killers before they could kill again.
These books felt a bit Nietzsche-inspired, with the law enforcement figures who themselves became troubled, even amoral. As Nietzshche said: "Beware that, when fighting monsters, you yourself do not become a monster… for when you gaze long into the abyss. The abyss gazes also into you."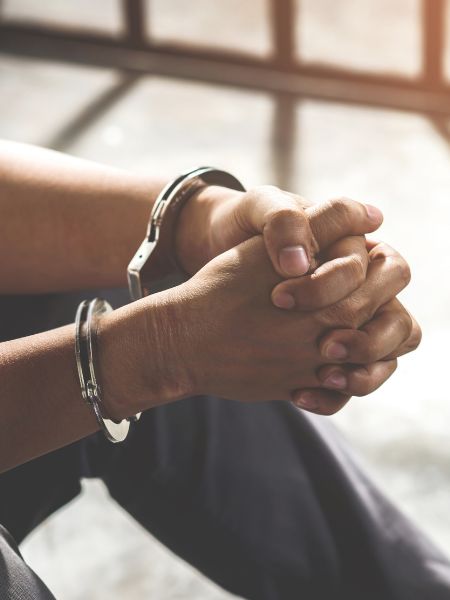 The early 2000s brought us something quite different: the more sympathetic, even charming serial killer, in characters like Dexter Morgan of Darkly Dreaming Dexter or Joe Goldberg of You.
Now in the 2020s, serial killer fiction books seem to be growing in popularity. Perhaps it's the popularity of true crime podcasts and the fact that genetic genealogy is helping authorities catch some high profile killers, like The Golden State Killer
---
My List of the Best Serial Killer Fiction Books of the 80s, 90s and 2000s
Okay, let's get to it. Most of these I've read, some I liked more that others, but I think all of them were somehow influential or iconic in the subgenre of serial killer fiction.
Best Serial Killer Fiction Books of the 1980s
Many of these authors wrote multiple serial killer books, so I am highlighting their first or most popular.
Red Dragon by Thomas Harris (1981).
The book was made into a 2002 movie.
FBI agent Will Graham once risked his sanity to capture Hannibal Lecter, an ingenious killer like no other. Now, he's following the bloodstained pattern of the Tooth Fairy, a madman who's already wiped out two families.
To find him, Graham has to understand him. To understand him, Graham has only one place left to go: the mind of Dr. Lechter.
---
Killer on the Road by James Elroy (1986)
Martin Michael Plunkett possesses a genius intellect and a heart of blackest evil. He comes to San Francisco and cuts a bloody swath, maneuvering deftly through a seamy world of drugs, flesh, and perversions.
The media will call him many things — but Martin Plunkett's real name is Death. His brilliant, twisted mind is a horriying place to explore. His madness reflects a nation's own. The killer is on the road. And there's nowhere in America to hide.
---
The Silence of the Lambs by Thomas Harris (1988)
The book was also made into a 1991 movie.
A serial murderer known only by a grotesquely apt nickname – Buffalo Bill – is stalking women. Clarice Starling, a young trainee at the FBI Academy, is surprised to be summoned by Jack Crawford, chief of the Bureau's Behavioral Science section. Her assignment: to interview Dr. Hannibal Lecter – Hannibal the Cannibal – who is kept under close watch in the Baltimore State Hospital for the Criminally Insane.
---
Rules of Prey John Sandford (1989)
The killer was mad but brilliant. He left notes with every woman he killed. Rules of murder: Never have a motive. Never follow a discernible pattern. Never carry a weapon after it has been used…So many rules to his sick, violent games of death.

But Lucas Davenport, the cop who's out to get him, isn't playing by the rules.
---
Best Serial Killer Books of the 1990s
Postmortem by Patricia Cornwell (1990)
Won the 1991 Edgar for Best First Novel. I think Corwell's early novels are her best.
Under cover of night in Richmond, Virginia, a monster strikes, leaving a gruesome trail of stranglings that has paralyzed the city.
Medical examiner Kay Scarpetta suspects the worst: a deliberate campaign by a brilliant serial killer whose signature offers precious few clues.
With an unerring eye, she calls on the latest advances in forensic research to unmask the madman. But this investigation will test Kay like no other, because it's being sabotaged from within—and someone wants her dead.
---
American Psycho by Bret Easton Ellis (1991).
The book was cancelled by one publisher after protests that it was too violent and misogynistic and picked up by another. It was made into a 2000 movie. Check out my review of The Shards, Ellis's 2023 auto fiction about a boy in the 80s obsessed with a serial killer.
Patrick Bateman moves among the young and trendy in 1980s Manhattan.
Young, handsome, and well educated, Bateman earns his fortune on Wall Street by day while spending his nights in ways we cannot begin to fathom. Expressing his true self through torture and murder, Bateman prefigures an apocalyptic horror that no society could bear to confront.
---
Along Came a Spider by James Patterson (1993)
I have mixed feelings about James Patterson, but this book was HUGE and also made into a 2001 movie.
Alex Cross is a homicide detective with a PhD in psychology.
Jezzie Flanagan is the first woman ever to hold the highly sensitive job as supervisor of the Secret Service in Washington.
Alex Cross and Jezzie Flanagan are about to have a forbidden love affair – at the worst possible time for both of them. Because Gary Soneji, who wants to commit the "crime of the century," is playing at the top of his game. Soneji has outsmarted the FBI, the Secret Service, and the police. Who will be his next victim?
---
The Mermaids Singing by Val McDermid (1995)
Val McDermid is a favorite of mine. A Scottish author, she wrote a lot of serial killer fiction. The Tony Hill books were adapted into an ITV series.
The bodies of four men have been discovered in the town of Bradfield. Enlisted to investigate is criminal psychologist Tony Hill. Even for a seasoned professional, the series of mutilation sex murders is unlike anything he's encountered before. But profiling the psychopath is not beyond him.
Hill's own past has made him the perfect man to comprehend the killer's motives. It's also made him the perfect victim. A game has begun for the hunter and the hunted. But as Hill confronts his own hidden demons, he must also come face-to-face with an evil so profound he may not have the courage – or the power – to stop it….
---
The Poet by Michael Connelly (1996)
Michael Connelly is known for his police procedurals, but he wrote this standalone serial killer book starring Jack McEvoy, a crossover character. He is the main character in The Poet and The Scarecrow and also appears in A Darkness More Than Night, The Brass Verdict, and Fair Warning). I think The Poet is one of Connelly's strongest books!
The apparent suicide of his policeman brother sets Denver crime reporter Jack McEvoy on edge. Surprise at the circumstances of his brother's death prompts Jack to look into a whole series of police suicides, and puts him on the trail of a cop killer whose victims are selected all too carefully. Not only that, but they all leave suicide notes drawn from the poems of writer Edgar Allan Poe in their wake.
More frightening still, the killer appears to know that Jack is getting nearer and nearer. An investigation that looks like the story of a lifetime might also be Jack's ticket to a lonely end.
---
The Bone Collector by Jeffrey Deaver (1997)
This book is super creepy and the 1999 movie is pretty good too.
Lincoln Rhyme was once a brilliant criminologist, a genius in the field of forensics—until an accident left him physically and emotionally shattered.
But now a diabolical killer is challenging Rhyme to a terrifying and ingenious duel of wits. With police detective Amelia Sachs by his side, Rhyme must follow a labyrinth of clues that reaches back to a dark chapter in New York City's past—and reach further into the darkness of the mind of a madman who won't stop until he has stripped life down to the bone.
---
Best Serial Killer Books of the 2000s
The early 2000s featured sympathetic serial killers like Dexter, Gretchen and Joe. While I am not a fan of these, I want to include them on the list!
Darkly Dreaming Dexter by Jeff Lindsay (2004). And of course, there's the 2006 show. Too gory for me!
Dexter Morgan is a wolf in sheep's clothing. He's handsome and charming, but something in his past has made him abide by a different set of rules. He's a serial killer whose one golden rule makes him immensely likeable: he only kills bad people.
And his job as a blood splatter expert for the Miami police department puts him in the perfect position to identify his victims. But when a series of brutal murders bearing a striking similarity to his own style start turning up, Dexter is caught between being flattered and being frightened – of himself or some other fiend.
---
Heartsick by Chelsea Cain (2007)
This one reminded me a little of the relationship between Luther and Alice!
Portland detective Archie Sheridan spent ten years tracking Gretchen Lowell, a beautiful serial killer, but in the end she caught him. Two years ago, Gretchen kidnapped Archie and tortured him for ten days, but instead of killing him, she mysteriously decided to let him go. She turned herself in, and now Gretchen has been locked away for the rest of her life, while Archie is in a prison of another kind—addicted to pain pills, unable to return to his old life, powerless to get those ten horrific days off his mind.
Archie continues to visit Gretchen in prison once a week, saying that only he can get her to confess as to the whereabouts of more of her victims, but even he knows the truth—he can't stay away.

When another killer begins snatching teenage girls off the streets of Portland, Archie has to pull himself together enough to lead a task force investigating the murders. They need to catch a killer, and maybe somehow then Archie can free himself from Gretchen, once and for all.
---
You by Caroline Kepnes (2014) and of course the 2018 Netflix show.
When a beautiful, aspiring writer strides into the East Village bookstore where Joe Goldberg works, he does what anyone would do: he Googles the name on her credit card.
Guinevere Beck has a public Facebook account and Tweets incessantly, telling Joe everything he needs to know: she is simply Beck to her friends, she went to Brown University, she lives on Bank Street, and she'll be at a bar in Brooklyn tonight—the perfect place for a "chance" meeting.
As Joe invisibly and obsessively takes control of Beck's life, he orchestrates a series of events to ensure Beck finds herself in his waiting arms. Moving from stalker to boyfriend, Joe transforms himself into Beck's perfect man, all while quietly removing the obstacles that stand in their way—even if it means murder.
---
In the last few years, the sympathetic serial killer is still with us, in books like My Sister, the Serial Killer, Blood Sugar, and Never Saw Me Coming. But in the classic serial killer book is back with books like A Flicker in the Dark! We're also seeing more fictions female serial killers.
My Sister, the Serial Killer by Oyinkan Braithwaite (2018)
Korede's sister Ayoola is many things: the favorite child, the beautiful one, possibly sociopathic. And now Ayoola's third boyfriend in a row is dead, stabbed through the heart with Ayoola's knife.
Korede's practicality is the sisters' saving grace. She knows the best solutions for cleaning blood, the best way to move a body, and she keeps Ayoola from posting pictures to Instagram when she should be mourning her "missing" boyfriend.
Korede has long been in love with a kind, handsome doctor at the hospital where she works. She dreams of the day when he will realize that she's exactly what he needs. But when he asks Korede for Ayoola's phone number, she must reckon with what her sister has become and how far she's willing to go to protect her.
---
The Liars Girl by Catherine Ryan Howard (2018)
Will Hurley was an attractive, charming, and impressive student at Dublin's elite St. John's College—and Ireland's most prolific serial killer. Having stalked his five young victims, he drowned them in the muddy waters of the Grand Canal. Sentenced to life imprisonment when he was just nineteen, Will is locked away in the city's Central Psychiatric Hospital.
Freshman Alison Smith's world imploded when Liz, her best friend, became the latest victim of the Canal Killer—and the Canal Killer turned out to be Will, the boy who'd been sleeping in her bed.
Ten years later, when a young woman's body is found, detectives visit Will to see if he can assist them in solving what looks like a copycat killing. Will tells them he has something new to confess—but there's only one person he's prepared to confess it to.
---
Thirteen by Steve Cavanaugh (2018)
It's the murder trial of the century―and Joshua Kane has killed to get the best seat in the house. He has done everything in his power to make sure the wrong man goes down for the crime. Because this time, the killer isn't on trial. He's on the jury.
But there's someone on his tail. Defense lawyer and former conman Eddie Flynn doesn't believe that his movie-star client killed two people. He suspects that the real killer is closer than they think―but who would guess just how close?
---
A Flicker in the Dark by Stacy Willingham (2021)
When Chloe Davis was 21, six teenage girls went missing in her small Louisiana town. By the end of the summer, her own father had confessed to the crimes and was put away for life, leaving Chloe and the rest of her family to grapple with the truth and try to move forward while dealing with the aftermath.
Now 20 years later, Chloe is a psychologist in Baton Rouge and getting ready for her wedding. While she finally has a fragile grasp on the happiness she's worked so hard to achieve. So when a local teenage girl goes missing, and then another, that terrifying summer comes crashing back. Is she paranoid, seeing parallels from her past that aren't actually there, or for the second time in her life, is Chloe about to unmask a killer?
---
Never Saw Me Coming by Vera Kurian (2021)
Chloe Sevre is a freshman honor student, a legging-wearing hot girl who also happens to be a psychopath. She spends her time on yogalates, frat parties and plotting to kill Will Bachman, a childhood friend who grievously wronged her.
Chloe is one of seven students who are part of an unusual clinical study of psychopaths. The study, led by a renowned psychologist, requires them to wear smart watches that track their moods and movements.
When one of the students in the study is found murdered in the psychology building, a dangerous game of cat and mouse begins, and Chloe goes from hunter to prey. As she races to identify the killer and put her own plan for revenge into action, she'll be forced to decide if she can trust any of her fellow psychopaths.
---
Blood Sugar by Sacha Rothchild (2022)
Though she may have committed multiple murders, Ruby is not a sociopath. She is an animal-loving therapist with a thriving practice. She's felt empathy and sympathy. She's had long-lasting friendships and relationships, and has a husband, Jason, whom she adores.
But the homicide detectives at Miami Beach PD are not convinced of her happy marriage. When we meet Ruby, she is in a police interrogation room, being accused of Jason's murder.
Which, ironically, is one murder that she did not commit, though a scandal-obsessed public believes differently. As she undergoes questioning, Ruby's mind races back to all the details of her life that led her to this exact moment, and to the three dead bodies in her wake. Because though she may not have killed her husband, Ruby certainly isn't innocent.
---
Tell me your favorite serial killer fiction (or if you hate it!) And if you are interested in my future posts on Best Nonfiction True Crime, and True Crime Inspired Fiction Books, be sure you are subscribed to my emails!