The It Girl was a classic mystery. It was also a story with a clever ending and a lot of credible suspects. Let's talk about all our theories! Need a plot summary, a list of characters, or an explanation of the ending of The It Girl? I have it all. Join my Spoiler Discussion for the It Girl!
Spoiler Discussion for The It Girl by Ruth Ware
This post will contain:
Character List for the It Girl
Oxford Vocabulary List
Plot Summary for The It Girl
The It Girl Ending Explained
Spoiler Discussion for The It Girl
---
Character List for the It Girl
The Pelham college friend group:
Hannah Jones de Chastaigne: former Oxford student; reading English literature
Will de Chastaigne: Hannah's husband
April Clarke-Cliveden: Hannah's Oxford suitemate
Hugh Bland: awkward Oxford classmate; now a doctor in Edinburgh
Ryan Coates: Oxford classmate; had a stroke four years ago. Was sleeping with Emily in college.
Emily Lippman: Oxford math major; now teaches there
---
John Neville: the college porter and "Pelham strangler" who was convicted of April's murder
Geraint Williams: reporter/podcaster in Edinburgh who is looking into the John Neville case
Dr. Horatio Myers: Hannah's tutor in English literature
Jill Jones: Hannah's mother
Harry Jones: Hannah's father
Philip Burnes-Wallace and Henry Clayton: Oxford neighbors of April and Hannah
Sue: the cleaner for April and Hannah's staircase
Clara, Orion, Rubye: some of Dr. Myers tutees
Robyn: Hannah's bookstore coworker
Oxford Vocabulary List
Blue: the highest athletic award. "Jonty is a rowing blue."
Bod Card: identity card that serves to identifying you as a student, provide access to secure rooms or buildings, access a cashless payment system, borrow library books, and enable use of things such as photocopiers and laundry machines.
Colleges: Oxford is a university made up of more than thirty residential colleges, where smaller groups of students live, eat, attend class, and study.
Fresher: a first year student
Scout: a housekeeper or cleaning person
Gaudy: a college feast that is also a reunion for alumni.
Staircase: I am not positive but I think that, unlike many American universities that have "floors," (rooms grouped horizontally along hallways) Oxford's "staircases" might mean vertical entryways with rooms up and down the same staircase being accessible to each other. Both Princeton and Yale use the entryway method, so your room often has an entry letter and then a room number. If you're in the wrong entry, you will not be able to get to your room!
Tutor: someone who teaches students, either individually or in pairs.
Plot Summary for The It Girl
Present:
Hannah is pregnant with her first child. She is at her job in an Edinburgh bookstore when her mother calls with the news that John Neville, the man who murdered Hannah's college roommate, April, has died of a heart attack in prison. Hannah's husband, Will, also a classmate of theirs, says it is for the best, as Neville claimed to be innocent and was planning an appeal.
Before:
Ten years before, Hannah met her mesmerizing suitemate April as they both arrived for their first year at Oxford. Unlike Hannah, April knows many of their fellow students from boarding school. Hannah catches April making out with Will.
Present:
Hannah dodges reporters' calls and reflects a little bit guiltily that she has April's possible future: marriage and a baby with Will.
Before:
Hannah meets John Neville, a porter in her college. She finds him a bit strange.
Present:
Hannah gets a call from Emily, a former classmate, who is now back at Oxford. Emily was also contacted by a reporter, a friend of Ryan's who says he thinks John Neville was innocent. Hannah was the one who gave evidence against Neville. She'd also submitted a harassment complaint against John prior to April's murder.
Before:
Hannah still has a crush on Will, who is sleeping with April. But one day she hears April with someone else.
Present:
Over dinner out, Hannah and Will discuss Emily's call. Will is emphatic that Hannah did nothing wrong, but Hannah is shaken. The next day, Geraint Williams, the reporter, comes into the bookstore looking to talk to Hannah about her memories of April's death.
Before:
April plays a practical joke on Ryan, who is furious with her. Later, Hannah and April are at a bar, celebrating Hannah's exam results. Hannah needs to go home and work, but April stays at the bar.
Present: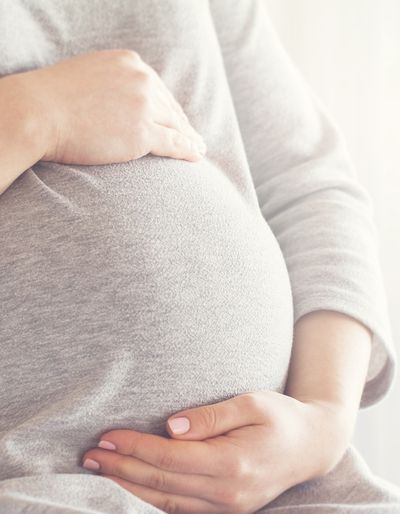 Hannah frets about Geraint, the reporter, and the fact that her blood pressure is suddenly high. She tells Will about the reporter and reflects that he can occasionally have a bad temper when provoked. Geraint sends her an email as she requested, asking to meet. She agrees.
Before:
Hannah arrives back at Pelham College, soaked by the rain. As she walks, he sees Will studying at his desk through the window. When she gets back to her suite, the door is open. She is shocked to find John is in their sitting room. He says he was delivering a package. John leaves and Will knocks on the door. Hannah lets him in, crying. She tells him John Neville has been acting weird around her and that he'd been in the room. They end up kissing, and then break apart guiltily.
Present:
Hannah goes to meet Geraint, who tells her he's been commissioned to do a podcast on April's case. He asks her what happened the night of April's death. She says she, Hugh and Ryan (Will had gone home for the weekend and Emily was studying) were in the college bar, celebrating the last night of a play April was in.
Toward the end of the evening, April went up to their room but never came back. Hannah and Hugh went up to check on her and she saw John Neville coming out of their staircase. Their door was open and April's body was there.
Geraint says he's from the same town as John. He finds it odd that none of John's DNA was found on April. Also, there were rumors that April was pregnant. Hannah says she thinks April would have told her. Hannah says April was a practical joker.
Before:
It's opening night of April's play and Hannah is discussing the plans with Emily. She's also reflecting on how John is still unnerving her. At intermission April comes and kisses Will, getting stage makeup all over him. Hannah notices John Neville in the audience.
Present:
Hannah wonders about April being pregnant. If she told Ryan, was it his baby? She worries that the podcast will implicate Will. She decided to go see Ryan.
She tells him that Geraint came to see her. He says that word on the street is that John's lawyer didn't do a great job. Ryan also admits that he had been sleeping with April and that she told him she was pregnant.
Before:
Hannah and her friends are sneaking over the wall to their college to avoid John, but catches her and tackles her. Hannah gets away, but she's injured. Her friends encourage her to report Neville.
April and Will have a big argument about the fact that he's going home for the closing night of her play. She also meant April is taking some kind of drugs or medication to help her work.
Present:
Hannah tells Will about her visit to Ryan and he's upset that she digging around.
Before:
The friends throw a surprise party to celebrate April's play's closing night. April goes back to their room to change her clothes. After April doesn't come back, Hannah decides to go up to their room to check on her and Hugh goes with her.
Hannah is glad for his company because Dr. Mayer said he would talk to John about Hannah's allegations. As they enter the college, Hannah thinks she sees John Neville coming out of her staircase. Hannah and Hugh go upstairs. She sees the light under Dr. Myers door she opens the door to her room.
Present:
Hannah remembers that night she and Hugh went into their room. She felt to her knees besides April's body. Hugh sent Hannah for help and tried to resuscitate April.
Hannah decides to go see Hugh. She tells him she wants to discuss what happened that night but that Will doesn't agree with her digging into the past. Hugh says they were all in the bar all evening. April decided to go up to their room and change. She never came back so Hannah and Hugh went to find her. Hannah saw someone who looked like John Neville coming out of the staircase, but Hugh wasn't sure that it was him.
He tells Hannah he always wondered if the killer meant to kill Hannah. April was wearing her long dark wig from the play, and perhaps the killer thought April was Hannah.
Hugh also says that April had pulled a prank on Emily, claiming that her A-level results were being called into question because she cheated. He also thinks that April wanted to be with Ryan but that Ryan told April that he loved Emily. They wonders if April lied about the pregnancy test.
Geraint emails Hannah about someone he wants her to meet. She agrees. It's April sister, November. November says that April had been pregnant and also had been taking amphetamines.
They were told that John Neville said he had been in April and Hannah's room to bring up a package, and that when he left, April was alive. Hannah wonders if the killer could've been Dr. Myers and that he was the baby's father. She faints. November and Geraint try to reach Will but are unsuccessful.
November takes Hannah to her house. After she's revived, Hannah tells November that she's going down to Oxford as it's the only way she can figure out what happened. She can talk to Emily and Dr. Myers. November wants to go with her.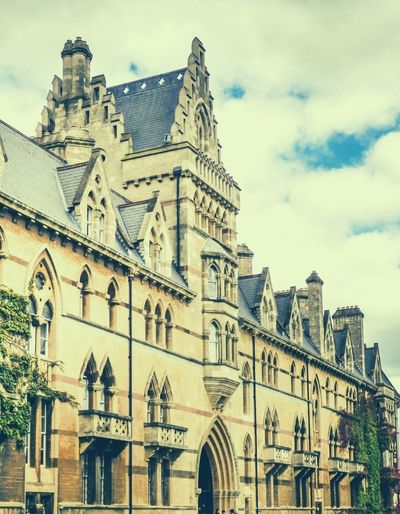 In Oxford they meet with Emily, who seems annoyed at Hannah's poking back into the past. Hannah mentioned the trick that April played on Emily, and Emily brings up the fact that Hannah had a crush on Will.
Hannah also says that one of the reasons John was convicted was because nobody could've entered the building between John leaving and Hannah and Hugh coming in. However Hannah points out there were other suspects, like Dr. Myers. Emily asked what Dr. Myers' motive could have been and Hannah tells Emily that April was pregnant.
Hannah is shaken to be back in Pelham College. Dr. Horatio Myers arrives. He asks November if she wants to see April's room. Dr. Mayer said the whole staircase was turned into offices after her death.
After talking to Dr. Myers, Hannah and November meet Emily for dinner and tell her that Dr. Myers said he was at a conference in Cambridge on the night that April died. But Hannah argues that Dr. Myers could've snuck back into the college by climbing over the wall just as they used to do.
Will calls and Hannah says she doesn't think Dr. Myers did it.
Hannah tells November that she hadn't realized that someone could've killed April and then climbed out April's window and down the drain pipe just as April did once when she played a prank on Hannah.
November asks Hannah who she thinks is responsible for April's death. Hannah said someone with a motive, like Emily. Emily was also mad at April about the prank. April was sleeping with her boyfriend. Her alibi (the library) was a little weak.
The It Girl: Suspects
Let's take a minute to run them down:
Hannah: only if she is an unreliable narrator. But she doesn't really have a motive, unless she wanted to get April out of the way so she could have Will.
Will: April was cheating on him and she was pregnant. BUT he was supposedly out of town.
Emily: April was sleeping with her boyfriend and had played a cruel prank on her.
Ryan: weak motive. He was afraid April would tell Emily about their sneaking around behind her back.
Hugh: weak motive, plus he was with Hannah the whole time.
The It Girl Ending Explained
Hannah is on the train back to London when she gets a call from Hugh. He says he didn't want to tell her but he heard Will in his room the night of the murder.
Hannah doesn't say anything to Will. Instead, she decides to call Ryan, who lived on the other side of Will, to see if he heard anything. But Will comes in and overhears the conversation. He's furious that Hannah suspects him and doesn't deny killing April.
Hannah runs out of the house and gets a taxi to take her to Hugh's.
Hannah, Hugh has to be the killer. This is a very bad idea!!
Hannah gets to Hugh's all bloody because she ran out of the house in bare feet. Hugh draws her a bath (so British!) then she falls asleep. She wakes up and Hugh offers to take her to the police station. She's groggy and confused in the car.
Oh no! He's obviously drugged you, Hannah! But how can Hugh be the killer he was with Hannah when they discovered the body?
Hugh has driven Hannah to Tantallon Castle, the site of a beach where she and Will once had a romantic date. She realizes he's going to kill her and stage it as a suicide. Hannah uses Siri to ask her phone to call Will. Then she tries to keep Hugh talking to give Will clues about where she is.
Suddenly, Hannah realizes how Hugh committed the crime:
April wasn't dead when she and Hugh came up the stairs, she was playing dead. Hannah realizes that April had played a prank on every single one of the friend group except Hannah. Playing dead was going to be her prank on Hannah.
Hugh was in on the prank. He was supposed to come up to the room with Hannah and pretend that April was dead. Since Hugh was a pre-med student, Hannah would believe him and run out of the room to get help. When she returned, April would be fine.
BUT as soon as Hannah went to get help, Hugh killed April.
Hugh pulls out a gun and orders Hannah out of the car. He makes her walk to the edge of the cliff. Then she hears Will's motorbike coming. Hugh says that instead, he will stage the crime as a murder suicide,
He and Will struggle and the gun goes off. Both of them are shot.
Hugh dies and Will survives.
Hannah realizes that, at Oxford, Hugh had been supplying April with amphetamines she needed to study and party. April knew Hugh from before university and knew that her ex-boyfriend had taken the BMAT exam (the Biomedical Admissions Test, needed to study medicine at a British University) in Hugh's place. In return for April's silence, Hugh supplied April and her friends with amphetamines using his father's prescription pad. Hugh was tired of being under April's thumb and when she told him her idea for the prank, decided it was his opportunity to get rid of her.
Hannah decides to let April rest in peace. She declines to participate in the podcast.
Spoiler Discussion for The It Girl
I love a book where the clues are ALL there and I missed them:
Hugh drops his meal tray when he realizes that he and April, who knows he cheated on his exam, are in the same Oxford college.
April says she had an ex-boyfriend who used to make a good living taking people's BMATs for them.
Hugh discusses how much pressure he's under to follow in his father's footsteps and become a doctor.
Hannah notices that April is taking pills and April says there are "more where those came from."
Because Hugh's father is a doctor, he has access to the prescription pads.
April plays pranks on everyone except Hannah. (I'm wrong! Lauren in comments points out that April DID prank Hannah by pretending she fell out the window.)
Then there were some good red herrings:
April's pregnancy (Do we ever find out who the father is? I think November says that they couldn't get enough the baby's DNA to find a match, and that the police never told them they'd identified the father.)
April wearing a dark wig on the night she died.
Hugh telling Hannah that Will was in his room the night April died.
---
What did you think? As I said in my Review of The It Girl, I loved the Dark Academia vibes, I loved the friend group, I even loved watching poor pregnant Hannah get everything all wrong (twice!) and then come through it all. In my review of The It Girl I discuss some of the book's Agatha Christie influences.
If you loved this book and want to read some similar titles:
First, check out my Dark Academia book list:
Then, you could also try these two:
The Maidens by Alex Michalides.
Set at Cambridge, this also features a murder and a lot of dark academia vibes! You can check out my Spoiler Post for The Maidens , my post on Maidens Movie News AND my post on the interconnected worlds of The Silent Patient and the Maidens.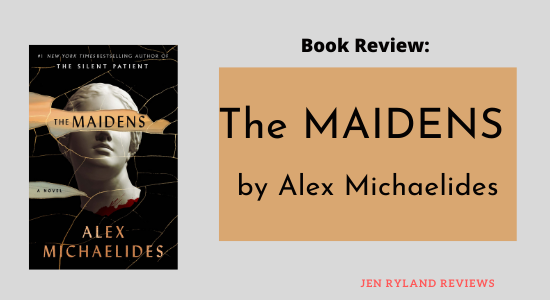 For an American book that has a similar vibe, you can read In My Dreams I Hold a Knife by Ashley Winstead. The "friends" in this friend group are all pretty unlikable, but it's a very similar premise!