Have you read Carrie Soto is Back by Taylor Jenkins Reid? Need a plot summary or want to discuss the ending? Need a list of characters? Come join us at Carrie Soto is Back: Spoilers and Plot Summary!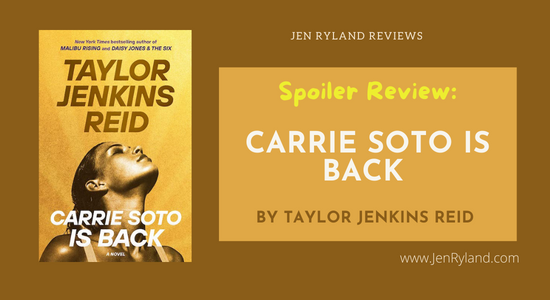 Carrie Soto is Back: Spoilers and Plot Summary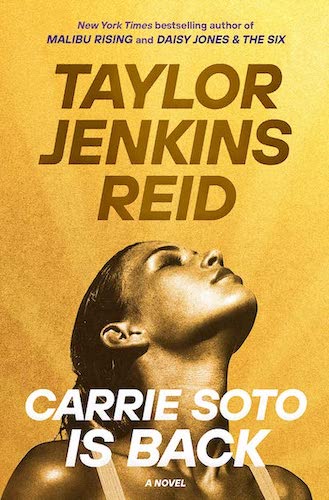 I loved this book and am excited to talk about it with you. I will be doing a regular review soon – this was NOT supposed to show up on my main blog feed, so sorry about that! But if you like this post, you can find more like it here!
Here's what this SPOILER post for Carrie Soto is Back contains:
Character List for Carrie Soto is Back
Plot Summary for Carrie Soto is Back – with spoilers!!!
Carrie Soto is Back Ending Explained
Spoiler Discussion for Carrie Soto is Back
---
Character List for Carrie Soto is Back
Carolina "Carrie" Soto
Javier Soto: Carrie's father
Marco: Carrie's first boyfriend
Lars Van de Berg: Carrie's coach from the late 1970s
Gwen Davis: Carrie's new agent for her comeback
Brandon Randall: husband of Nina Riva from Malibu Rising; has an affair with Carrie.
Tennis Players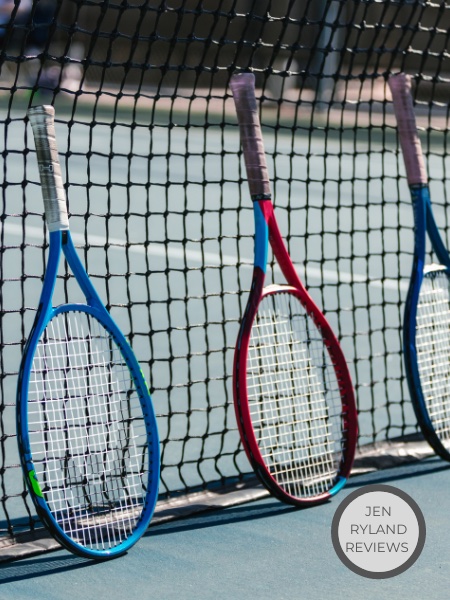 Nikki Chan: 1990s player and Carrie's main rival for her comeback
Ingrid Cortez: another main competitor for Carrie in the 1990s
Mary Louise Bryant: player in the 1970s
Paulina Stepanova: Carrie begins playing her in the mid 1970s and they become rivals then.
Bowe Huntley: bad boy tennis player Carrie hooks up with in the 80s.
Real Players Mentioned in the Book
Althea Gibson: Black American tennis player and professional golfer, won a Grand Slam in 1956. For more background on Althea Gibson, check out The Fictional World of Taylor Jenkins Reid, which has a Carrie Soto reading list!
Alice Marble: American player in the 1930s
Helen Wills: American player in the 1920s and 30s
Suzanne Lenglen: French player in the 1920s
Maria Bueno: Brazilian player in the 50s and 60s
---
Plot Summary for Carrie Soto is Back
1994
Carrie and her father, Javier watch a match in Queens and discuss the possibility of Carrie coming out of retirement making a comeback at age 37.
Carrie's Childhood
In 1953, Javier Soto moves to the US from Argentina. He works as a tennis instructor. In 1956, he meets and marries Alicia, Carrie's mother.
Carrie is born in 1957 and Javier gets her playing tennis as soon as she can hold a racquet. Alicia dies in a car accident when Carrie is young.
Javier continues to coach Carrie. She's very competive and he tries to teach her sportsmanship.
In the early 1970s, Carrie begins to enter tournaments and makes it to the finals of Junior Wimbledon. When she's fifteen, her father takes her to Florida to train, where she meets Marco. Once she wins Junior Wimbledon, her training intensifies.
When Carrie is around eighteen, she first plays Paulina Stepanova, who becomes her main rival. Carrie becomes obsessed with beating her.
1976-1982
Carrie finally beats Stepanova, who claims to be injured. She becomes known as cold and robotic to the press, nicknamed The Battle Axe. She and Stepanova continue to play each other into the 1970s.
Carrie and her father argue. He thinks she's too fixated on Stepanova. She asks Lara Van De Berg, Mary Louise Bryant's coach, to coach her.
Carrie's father is hurt, but Carrie starts beating Stepanova consistently. Her father tells her he's worried about her jumps hurting her knees.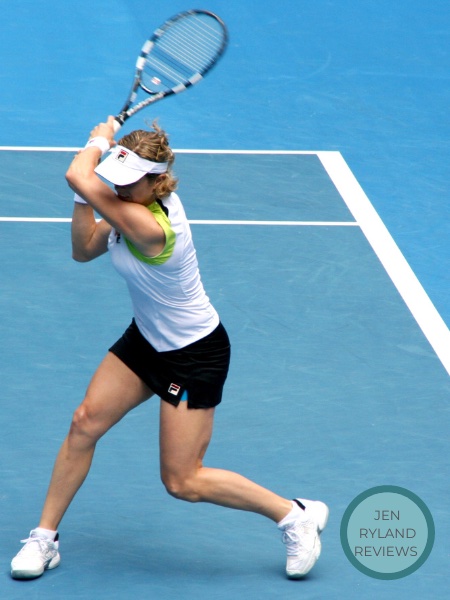 1983
Carrie starts an affair with Brandon Randall. They met in a hotel during a tournament and he tells her his wife Nina doesn't understand him.
Carrie is still beating Stepanova.
In July 1983, Brandon and Carrie get caught together by the press, and Brandon officially leaves his wife Nina Riva.
In August 1983, Brandon tries to get Nina back at her annual Malibu beach party, but she rejects him. He goes back to Carrie but leaves her for another woman in December. (These events are in Malibu Rising.)
Carrie is vilified in the press for being a homewrecker.
Through the 80s, Carrie continues to dominate women's tennis. But by 1987-88, her knee starts bothering her. The next year, Lars drops her.
1989
Carrie announces her retirement.
Carrie's Comeback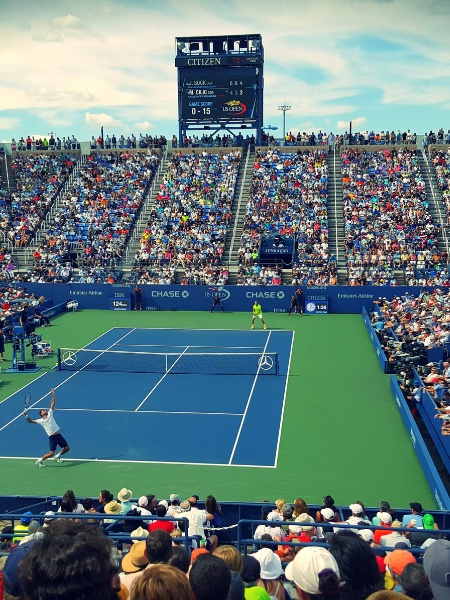 In 1994, Carrie starts planning her comeback. She hires a new agent, Gwen Davis, who tells her to focus on being a commentator instead. Carrie rejects that advice and they decide she'll play select tournaments.
Sports journalists discuss Carrie's chances and the fact that women's tennis has moved from a serve and volley game to favoring power baseline players. One journalist, Greg Phillips, says "the bitch is back" on a hot mic.
Gwen can't find a hitting female partner for Carrie, but suggests Bowe Huntley, the bad boy player Carrie had a one night stand with back in the 80s. Awkward!
They play and Carrie wins easily. They keep training together.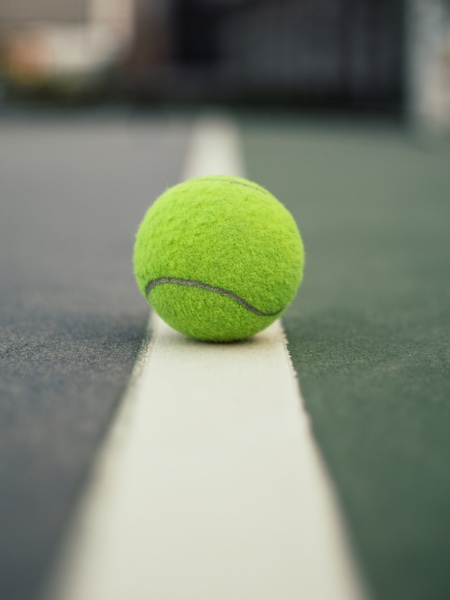 Carrie wins her first few matches, and Bowe does as well. He makes a pass but she refuses him.
Nicki Chan has to leave the tournament after an injury. Carrie has to play Ingrid Cortez, who beats her.
The 1995 French Open
The French Open is played on clay, which favors Nicki's more powerful game. Carrie trains by running in sand. Bowe offers to come train with her again. Nicki Chan will be playing as well.
Carrie and Bowe start a relationship again, but they fight, with her calling him too emotional and him calling her a quitter.
Easter egg: Carrie is reading an unauthorized biography of Daisy Jones and the Six.
Carrie wins her match but Bowe gets injured. She loses her next one and is furious with herself. Her father tells her she needs to learn to make peace with losing. Nicki Chan wins and beats Carrie's overall record.
Javier collapses. His heart was damaged by the chemo he had. He needs surgery and a pacemaker. After his surgery, he convinces Carrie to go to London while he recovers. Bowe stays with him.
Nicki and Carrie meet for a drink. They clearly respect each other even if they're not yet friends.
Nicki's ankle bothers her and she loses her match.
The Ending of Carrie Soto is Back
Warning: SPOILERS AHEAD!
Carrie is in the finals against Ingrid Cortez. She wins!
Carrie is ready to train when Javier suffers a heart attack and dies. Nicki calls her and says that if Carrie doesn't play in the US Open, neither will she.
Carrie finds a notebook filled with her father's notes on her tennis game. She decides to use the notes and play in the US Open, because that's what her dad would have wanted.
Bowe makes it to the semifinals, but loses. After his match, he tells Carrie he loves her.
Carrie makes it to the finals, as does Nicki Chan.
Carrie studies her father's notes. The game has a weather delay and she and Nicki have a frenemies chat in the lounge.
It's a long, brutal match. There's a weather delay. Carrie fights as hard as she can but finally is ready to let Nicki win.
Carrie feels a sense of freedom. Finally she can move on.
1996
Carrie, who has been coaching Nicki, watches her play in the US Open. Bowe is right by her side.
---
Spoiler Discussion for Carrie Soto is Back
I think this might be my favorite Taylor Jenkins Reid book, and I don't even play tennis (well).
Like most of her books, Carrie Soto is back has a tough, unrelenting, possibly unlikeable main character.
Carrie is unapologetic about her desire to win. She reminds me a bit of Evelyn Hugo in that she is willing to hurt the people she loves to reach her goal.
What I loved about this book was Carrie's character development and growth, and her relationship with her father. *wipes tears*
I also love a good underdog story.
I also LOVE a tough girl romance. She is SO closed-off and Bowe just never gives up on her.
What did you think? Who is your favorite Taylor Jenkins Reid character? Let's get into it in the comments!
---
Thanks for Reading Carrie Soto is Back: Spoilers and Plot Summary!
If you're a Taylor Jenkins Reid fan and have read multiple books, I URGE you to check out my mega post on The Fictional World of Taylor Jenkins Reid. I discuss how the books fit together on one timeline, what characters are crossovers, where the Easter eggs are, and more. Come tell me what I missed!
---
I also have a Spoiler Discussion Post for The Seven Husbands of Evelyn Hugo – with movie news!
---
And I can't forget Daisy. Here's my Spoiler Post on Daisy Jones and the Six – with movie news!
And a Spoiler Post on Malibu Rising – also with movie news!