If you love twisty books and enjoyed His & Hers by Alice Feeney, check out my thoughts on her new book. Here's my review of Rock Paper Scissors!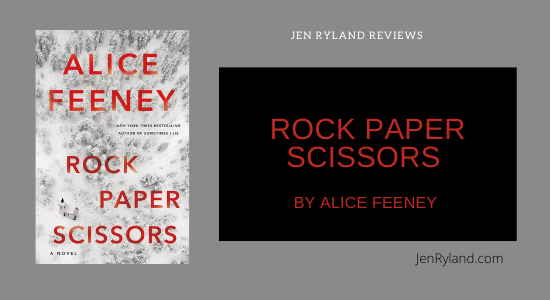 As an Amazon Associate I may earn from qualifying purchases made through links on this site.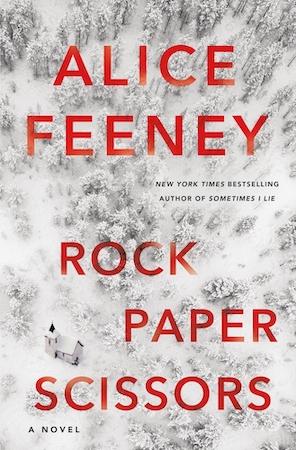 Published on September 7, 2021 by Flatiron Books.
Synopsis: Things have been wrong with Mr. and Mrs. Wright for a long time. But when Adam and Amelia win a weekend away to Scotland, it might be just what their marriage needs.
Self-confessed workaholic and screenwriter Adam Wright has lived with face blindness his whole life. He can't recognize friends or family, or even his own wife. 
Every anniversary the couple exchange traditional gifts – paper, cotton, pottery, tin – and each year Adam's wife writes him a letter that she never lets him read. Until now.
They both know this weekend will make or break their marriage, but they didn't randomly win this trip. One of them is lying, and someone doesn't want them to live happily ever after.
---
What Else Has Alice Feeney Written?
You can find Alice Feeney's website here!
She has written some of my favorite books! In 2017, she published Sometimes I Lie, a book about a woman in a coma who is trying to remember what happened to her. I have so much medical anxiety so I didn't read this one, but I am wondering if I should. In 2019 came I Know Who You Are, about an actress with a secret and a missing husband. In 2020, she wrote His & Hers, about a newscaster with a very dark past and her ex-husband, the cop who is investigating some crimes in their village. Could he be involved? Could she? Check out my Spoiler Post on His & Hers. After Rock Paper Scissors, she wrote Daisy Darker, a book about a very toxic family. I also have a Spoiler Post on Daisy Darker.
---
Review of Rock Paper Scissors by Alice Feeney
I really enjoyed His & Hers by Alice Feeney, a story about a dark and twisted couple and their involvement in a series of murders in a small English town.
Similarly, Rock Paper Scissors is about a troubled couple on a weekend trip to Scotland, a trip that was won by the wife in a raffle at work. When they arrive at their destination, they are at a remote, deserted chapel. The power goes out. Strange things start to happen.
Rock Paper Scissors started off with a lot of promise. As Adam and Amelia begin to wonder why they are actually at this creepy old chapel and what awaits them there, I definitely felt the chills. (What bothered me the most was that their dog disappeared. Based on a disturbing scene from His & Hers, I feared the worst. But do not worry, Bob is just fine.)
While I did think that Rock Paper Scissors brought the twists, I also felt that some them were predictable. There was one detail I noticed right away that was a HUGE clue. Also, the book had so few present-day characters. Like, only three, plus one who pops up briefly at the end. So if someone is guilty of something, there really aren't that many possibilities. Are they ALL guilty of something?
The ending was interesting, for sure. If you've read it, click the link at the bottom of this post and come talk spoilers with me!
---
Rock Paper Scissors Movie News!
I think a book like this that's plot-driven with limited characters would make a great screenplay and IN FACT it is being adapted for Netflix. Alice Feeney says so! There's no release date yet but I will totally watch it!
Let's discuss the suspects, the role of the face blindness in the plot and the ending!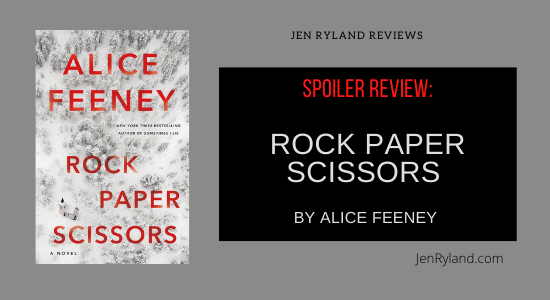 Are you going to read this? Have a question or a comment? Please leave a message and I will reply!